One of the first and funniest stories about Kevin Costner and Christine Baumgartner's divorce was the report about Christine charging a forensic accountant to Costner's credit card just weeks before she filed for divorce. While the divorce battle has not been going in Christine's favor for weeks now, she was so real for that one thing. It was badass. So, Christine has a good idea of Costner's financials, but there's one thing on which she needs some clarity: Costner's next planned project, Horizon. Costner essentially mortgaged their Carpinteria home to finance Horizon, and Christine and her lawyers want a lot more information about that. Costner doesn't want Christine or her lawyers to know anything about it.
Kevin Costner's estranged wife Christine claims the Yellowstone actor is "withholding" evidence of his finances as their divorce battle drags on. In a request for order filed in California Superior Court Aug. 21 and obtained by PEOPLE, an attorney for Christine, 49, has asked the court to compel Kevin, 68, to produce documents related to his business dealings.

The lawyer claims the two-time Oscar winner — who shares children Cayden, 16, Hayes, 14, and Grace, 13, with Christine — has been "stonewalling" by not sharing the information ahead of their scheduled child support hearing next week and the November trial to determine the validity of their premarital agreement. Christine — who is entitled to a $1.5 million payout under the terms of the agreement, which she previously claimed she felt "pressured" to sign — was also temporarily awarded $129,755 per month in child support last month.

"[Kevin] has requested a multi-day evidentiary hearing on [Christine's] request for child support, at which time the Court will receive evidence regarding [Kevin's] gross cash flow available for support and anticipated future income. [Kevin] has also requested a trial to determine the validity of the parties' Premarital Agreement, the unconscionability of which will depend on an analysis of how the terms of that agreement compare to the parties' present financial realities," Christine's lawyer wrote in the request for order."The Court will need to receive evidence regarding those circumstances to make its determination. However, [Christine] will be unable to present any evidence that [Kevin] has chosen to withhold from discovery."

Christine had initially asked for $248,000 per month in child support. Kevin, whose 2022 income was around $20 million according to court documents, strongly objected in a June 30 filing. He said he could not afford that amount because he expects to earn "substantially less" in 2023 now that he is no longer under contract for Yellowstone, which he said was the principal source of his income.

Noting Kevin's statement in their new filing, Christine's lawyers have said they are also seeking information related to his upcoming film series Horizon "as such documents evidence his future endeavors and anticipated income." Kevin, they claim, is "withholding" those documents.

As an exhibit included in the request for order, Christine's attorneys included Kevin's response to their Request for the Production of Documents, dated June 30, in which he objected to providing the information.

"This Request seeks documents that are not relevant given the parties entered into a Premarital Agreement containing a limitation on spousal support and providing that all income earned during marriage would be the separate property of the spouse earning the income and providing for no community property," an attorney for Kevin wrote.

Kevin's lawyer called several specific requests for information — including those related to his businesses — "burdensome, oppressive and harassing." In the request for order, Christine's lawyer called those responses in the June 30 "deficient," and sought to obtain more information. According to the request for order and attached exhibits, Kevin did provide further financial information over the following weeks but has resisted providing information related to Horizon.
[From People]
It's interesting, I guess. The lawyers will hopefully figure it out. I mean, I understand Costner's argument that in the coming years, he won't have Yellowstone money coming in and that will be a factor in how they calculate child support. But it's worth noting that Christine filed for divorce right after Costner put up his biggest asset (the Carpinteria mansion) as collateral for Horizon, and Christine is well within her rights to want more information about that. It does affect her and their children, because what if Horizon bombs? What if Costner goes through another Waterworld-esue lull in his career and the bank forecloses on the mansion?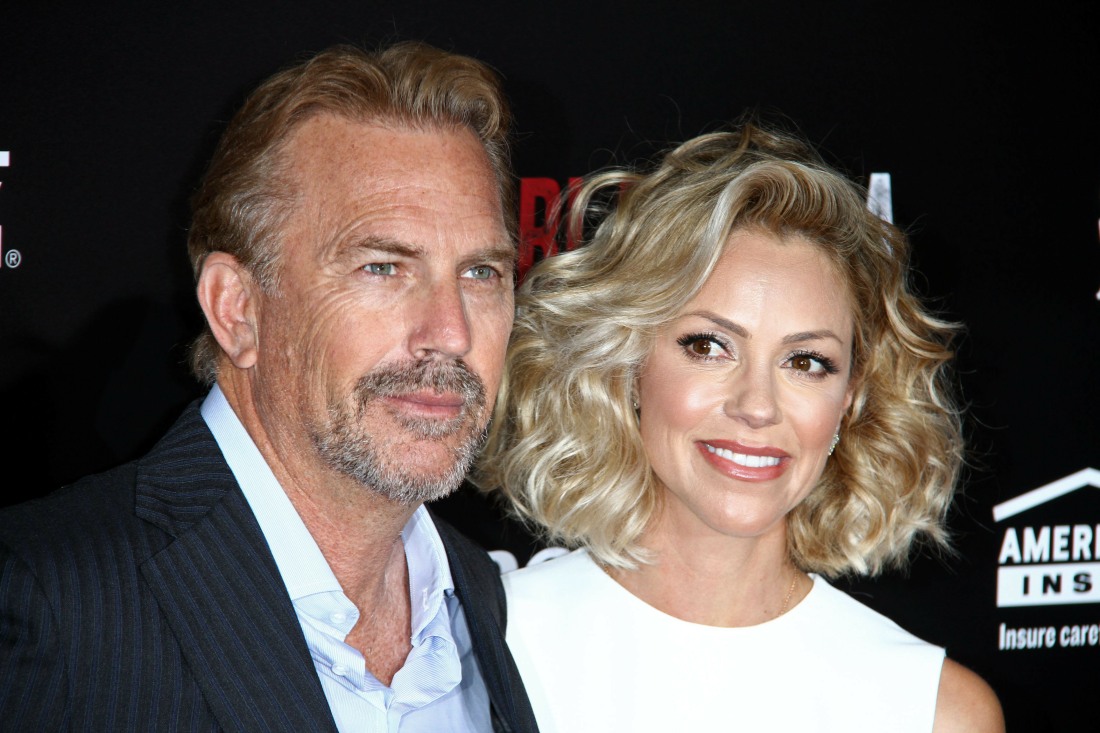 Photos courtesy of Avalon Red.
Source: Read Full Article