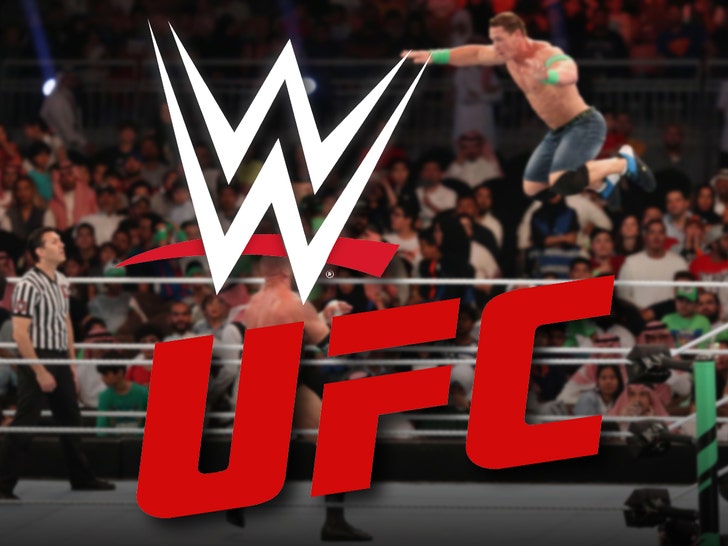 The WWE and the UFC are merging into one … now forming a $21 billion company.
Endeavor, the parent co. of UFC, announced the move on Monday morning … revealing its shareholders will own 51 percent of the new org. WWE shareholders, meanwhile, will own 49 percent.
Vince McMahon will hold the title of Executive Chairman of the Board with the new group — while Dana White will continue as the President of UFC. Ariel Emanuel, the CEO of Endeavor, will be the head honcho of it all.
McMahon said in a statement Monday he was thrilled over the news.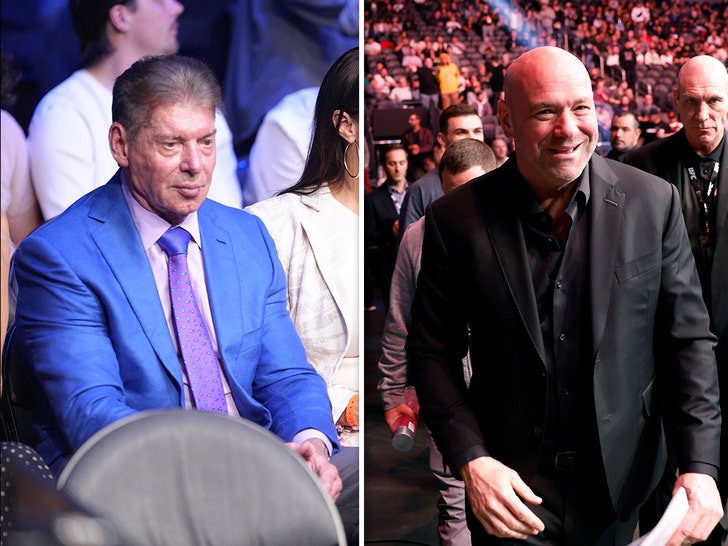 "Together, we will be a $21+ billion live sports and entertainment powerhouse with a collective fanbase of more than a billion people and an exciting growth opportunity," McMahon said.
"The new company will be well positioned to maximize the value of our combined media rights, enhance sponsorship monetization, develop new forms of content and pursue other strategic mergers and acquisitions to further bolster our strong stable of brands."
White also said Monday he was overjoyed with the merger … adding, "Vince is a savage in the wrestling space, Ari is a beast at what he does, and then add what we at UFC bring to the table and there is no limit to what this company can accomplish in the next few years."
The move comes following a rocky year for McMahon, who retired as WWE CEO last July — only to come back in January. At the time of his return, he revealed he would explore all opportunities for a sale of the company.
The newly formed org. does not yet have a name.
Source: Read Full Article