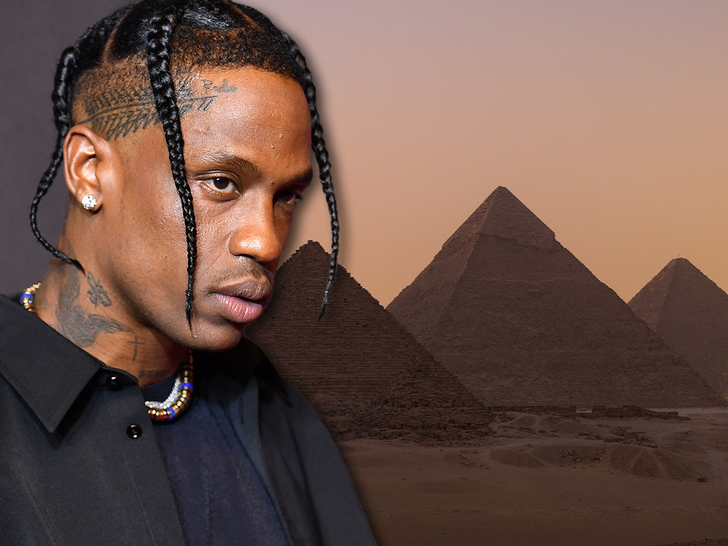 Bad news for Travis Scott fans that were hoping to see the rapper perform at one of the 7 wonders of the world … because just two days before the big event, the show's been canceled.
Live Nation shared the news Wednesday, saying the Utopia show — which was slated to go down this weekend at Egypt's Pyramids of Giza — is no longer happening.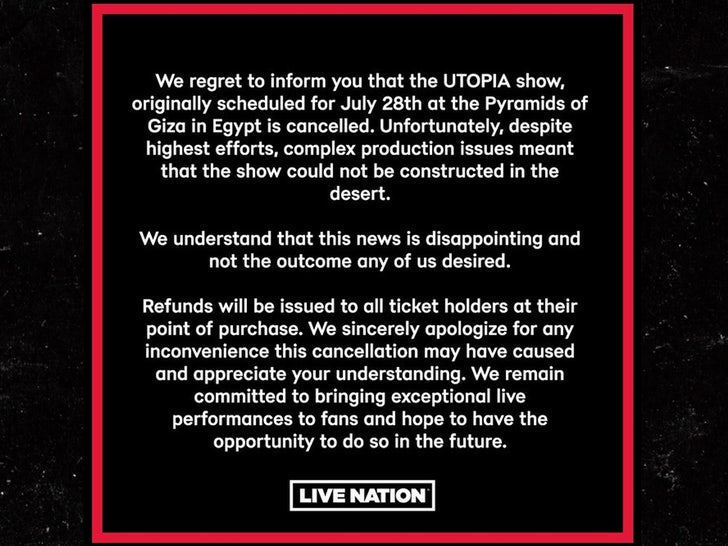 The company adds, "Despite highest efforts, complex production issues meant that the show could not be constructed in the desert." Live Nation says issues will be refunded to ticket holders, issuing an apology to those planning on attending.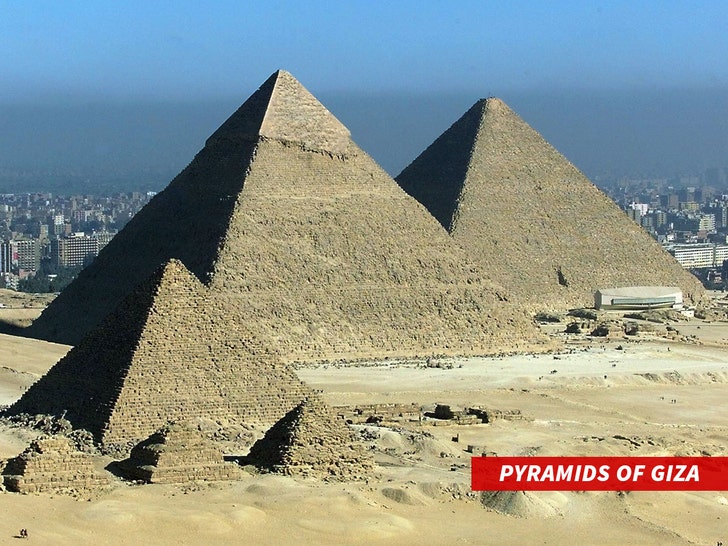 The reasoning seems a little suspect considering just recently Egypt's Musicians Syndicate announced it wasn't pleased with Travis coming over to perform, saying the org canceled the show's permit … claiming the type of concerts TS puts on "goes against the cultural identity of the Egyptian people."
For those unaware, Travis announced what would've been Saturday's show earlier this month … and fans were hyped for the once-in-a-lifetime experience.
Source: Read Full Article