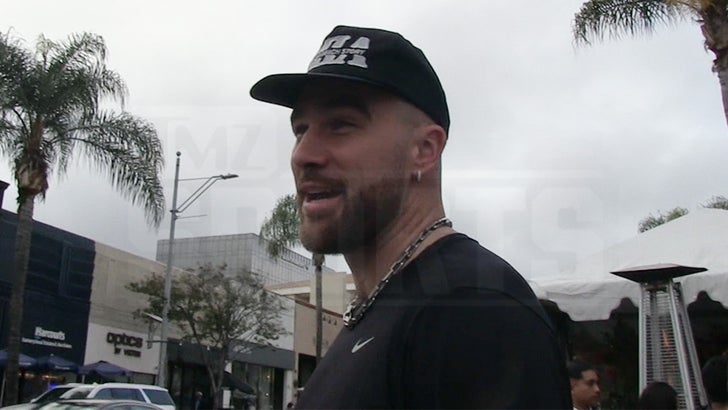 Travis Kelce is weighing in on the NFL's greatest tight end debate … telling TMZ Sports he's not worthy of the G.O.A.T. title.
Many have thrown Kelce's name into the debate lately — including Giants star Darren Waller and Chiefs great Christian Okoye, who both told us #87 will go down as the best to ever play the position by the end of his career … over legends like Tony Gonzalez, Rob Gronkowski and Antonio Gates.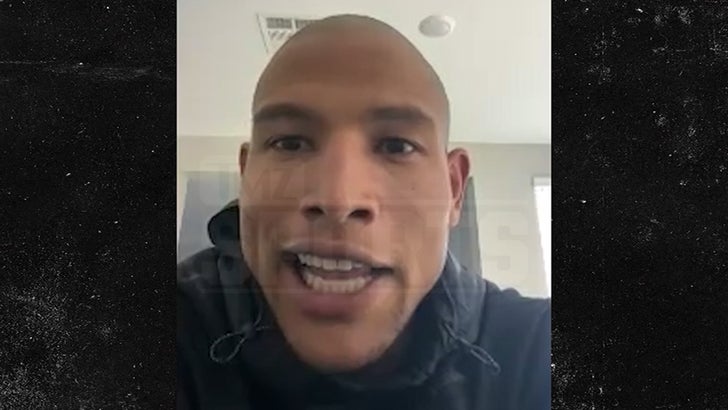 So … now that he's a two-time champion, what does Kelce think about being considered the tight end G.O.A.T.??
"Nah, there's a lot of great tight ends out there," Kelce said. "I can't just say I'm the best."
The Kansas City Chiefs superstar points out his set-up with Patrick Mahomes and a Super Bowl-winning team certainly helps his success … adding, "I know I'm taking advantage of the situation, though."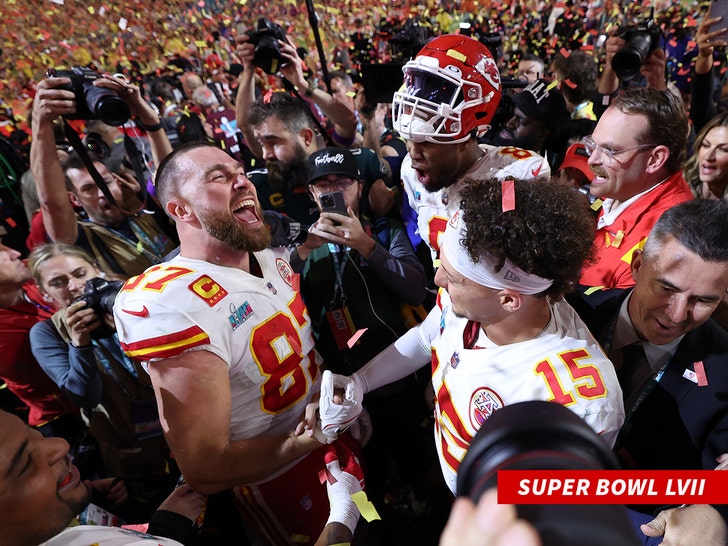 Kelce already ranks among the top tight ends in receiving yards, catches and touchdowns through 10 seasons … and shows no signs of slowing down. If he ends up #1 in all those categories by the time he retires, it'll be hard to argue he isn't the G.O.A.T., no matter what he thinks.
Speaking of being humble, we also talked to Kelce about the rave reviews he got after hosting "Saturday Night Live" last weekend … and he downplays the high praise — telling us he had a lot of fun, but isn't too sure about having enough talent to make it in acting.
Source: Read Full Article