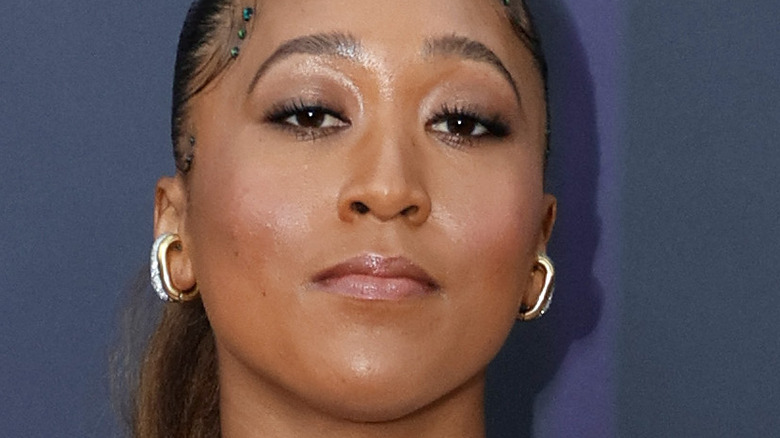 Tennis phenom Naomi Osaka has had quite a year already, and it's safe to say her name isn't going to be out of the headlines anytime soon. Although the young athlete has made a name for herself in the world of tennis, defeating legendary players like Serena Williams multiple times throughout her career (via DraftKings Nation), it's her behavior off the court that's been getting the most attention lately, and unfairly so.
In May, Osaka shocked fans and critics across the globe after she withdrew from the French Open, citing mental health reasons for her sudden withdrawal. In an Instagram post explaining her decision, the tennis star opened up about living with depression ever since her big win against Williams at the United States Open in 2018, writing, "I think now the best thing for the tournament, the other players and my well-being is that I withdraw so that everyone can get back to focusing on the tennis going on in Paris."
The post continued, "I never wanted to be a distraction and I accept that my timing was not ideal and my message could have been clearer. The truth is that I have suffered long bouts of depression since the US Open in 2018 and I have had a really hard time coping with that."
Journalist Megyn Kelly took an unnecessary swing at Naomi Osaka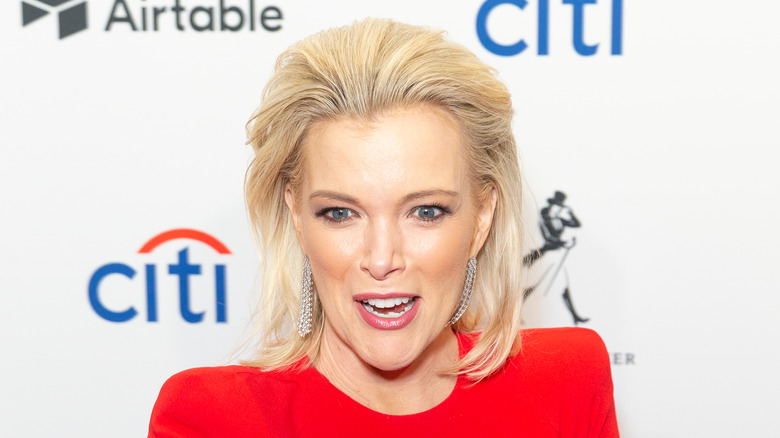 Megyn Kelly, who rose to broadcast journalism fame as one of Fox News' top political commentators before making the switch over to NBC News in 2017 — a job that "wasn't intellectually stimulating" enough for her (via Business Insider) — took to Twitter to criticize Naomi Osaka for appearing on the cover of 2021 Sports Illustrated Swimsuit Issue amid her public mental health battle. Osaka is the first Black athlete to appear on the cover, which is a feat that should be celebrated by all; however, instead of issuing kind and congratulatory words to the young athlete, Kelly chose to come at Osaka instead.
The former Fox News host retweeted a tweet from conservative commentator Clay Travis that read, per New York Post, "Since saying she's too introverted to talk to the media after tennis matches, Naomi Osaka has launched a reality show, a Barbie, and now is on the cover of the SI swimsuit issue," with Kelly adding, "Let's not forget the cover of (& interview in) Vogue Japan and Time Mag!" 
Megyn's tweet ignited an exchange of words between her and Naomi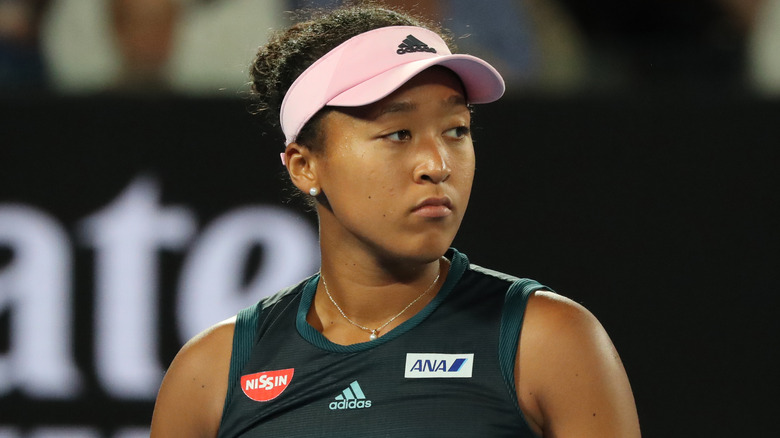 Megyn Kelly's unnecessary cheap shot at Naomi Osaka did not go over well with the tennis star herself, who had some choice words for the news anchor, writing, "Seeing as you're a journalist I would've assumed you would take the time to research what the lead times are for magazines, if you did that you would've found out I shot all of my covers last year." 
In a follow-up tweet, she wrote, "Instead your first reaction is to hop on here and spew negativity, do better Megan [sic]," per New York Post, however both tweets have since been deleted.
Osaka then blocked Kelly on Twitter, but the "Megyn Kelly Show" host continued on, writing in another tweet, "Poor @naomiosaka blocked me while taking a shot at me (guess she's only tough on the courts). She is apparently arguing that she shot her many covers b/4 publicly claiming she was too socially anxious to deal w/press. Truth is she just doesn't like Qs she can't control. Admit it."
Fans came to Naomi's defense and had harsh words for Megyn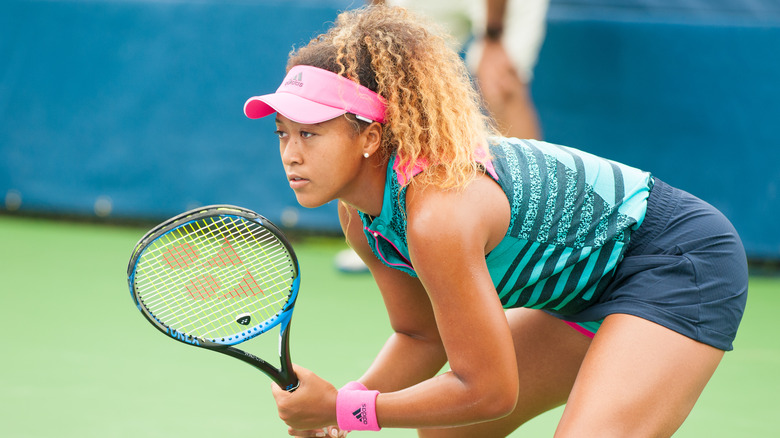 Fans of the tennis star were quick to come to Naomi Osaka's defense, with one Twitter user writing, "You are attacking a young Black Asian tennis star less than half your age for clicks. What a pathetic way to try to claw your way out of your basement where you've been since you were fired from your last job for this kind of racism." Another added, "Who made you this way? Why are [sic] so horrible to people? Have you reckoned with this in therapy? Is it a parental thing? Were you bullied? I guess it comes down to cruelty. Why are you cruel to others? Does it give you a sense of satisfaction or do you secretly loathe yourself after hitting that tweet button?"
While many fans are clearly on Team Osaka here, the tennis star revealed in a personal essay for Time that a plethora of celebs and athletes reached out to her after she opened up about her mental health struggles.
"I want to thank everyone who supported me. There are too many to name, but I want to start with my family and friends, who have been amazing," Osaka wrote. "There is nothing more important than those relationships. I also want to thank those in the public eye who have supported, encouraged and offered such kind words. Michelle Obama, Michael Phelps, Steph Curry, Novak Djokovic, Meghan Markle, to name a few."
Source: Read Full Article