With celebrities living out their breakups and hookups in a very public way, you'd think it would be difficult to keep a juicy romance under wraps, especially if it's with another star. But, as every avid celeb watcher occasionally has to acknowledge: Sometimes, there's hot gossip that we just don't know about. 
Even in a world where everyone has a camera in their pockets, here and there an A-list fling is bound to slip under the radar. So, if you're hearing about the rumored Chris Pratt and Olivia Munn relationship for the first time, don't feel too bad.
But don't feel too excited, either. Firstly, this all reportedly happened in 2018 (according to ET Online). Secondly, the evidence that "The Guardian of the Galaxy" actor and Munn were ever really a thing is sparse at best. In fact, this story would be somewhat of a non-starter if it weren't for Munn's curiously frank response to the rumor. Read on to hear what she had to say.
What did Olivia Munn say about her relationship with Chris Pratt?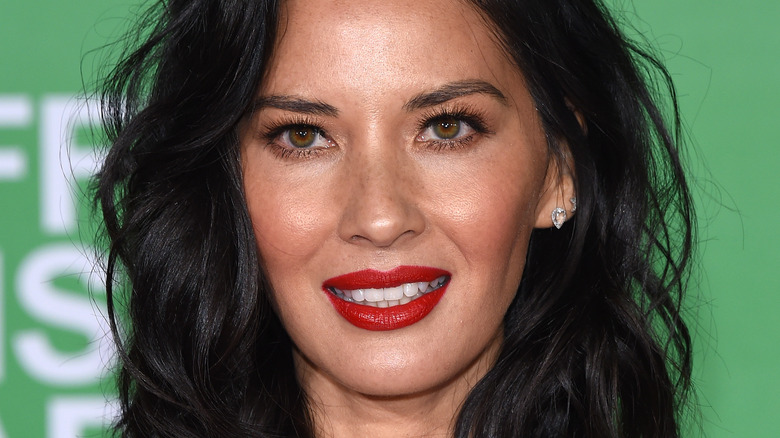 When it comes to tabloid gossip, most celebrities choose dignified silence. This is usually a wise strategy, as sometimes even commenting "no comment" can send tongues a-wagging. But, when an ET Online "eyewitness" spotted Olivia Munn on a "romantic" dinner date with Chris Pratt in 2018, the "New Girl" actor went above and beyond to refute the rumors. In a series of Instagram stories, Munn flat out denied dating Pratt, hilariously pointing out in a tweet that their celebrity name would be "horrible: Crolivia, Prunn, Chrisivia, Olipratt" (via Mashable).
Curiously, she even included a screengrab of a message she had sent to Anna Faris, from whom Pratt had split the previous December. "I'm sure you already know it's not true, or maybe didn't care either way, but I just wanted to reach out personally to tell you it's not true," she texted. 
Faris responded in kind, adding that she would be "thrilled" to have Munn as a "sister-in-law" — perhaps making the real story that Faris doesn't seem to know how in-laws work.
Olivia Munn and Chris Pratt have both moved on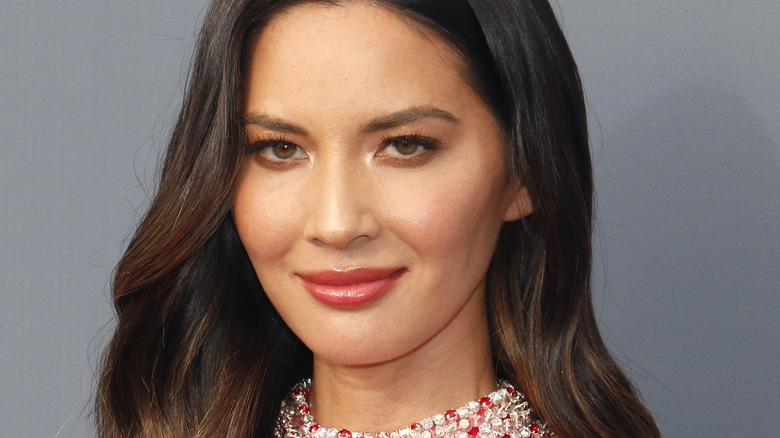 So, was there actually any truth to the reports about Olivia Munn and Chris Pratt's supposedly romantic rendezvous? While only they can say for sure, it's worth noting that the ET Online story was conspicuously bare on details, with the "eyewitness" failing to even produce a photo of the supposedly loved-up couple. Apparently, this was because they "probably came in from the kitchen." Hmm.
In any case, history has a way of repeating itself, as Munn discovered earlier this year when she was linked to another recently divorced man. This time, however, she didn't need to turn to social media to deny the rumors. Comedian John Mulaney confirmed their relationship and her pregnancy during an appearance on "Late Night with Seth Myers" in early September.
Pratt and Anna Faris have also since found happiness with other people, with Pratt marrying Katherine Schwarzenegger in 2019, and Faris getting hitched to cinematographer Michael Barrett in July. No word on if this makes any of them in-laws!
Source: Read Full Article