TikTok sensation Matima Miller, better known by his username @Babyface.S (or as fans called him, "Swavy"), has died at 19, The New York Post reported. Though not "officially confirmed by authorities" at this time of writing, the Delaware-based entertainer's friend Damaury Mikula confirmed in a July 5 YouTube video that Miller was the unidentified male the Wilmington, Del. Police Department reported as fatally shot that morning (via Delaware Online). According to the Delaware outlet, Miller was discovered with a gunshot wound and taken to a hospital where he died.
In his video titled "Rest up Bro," Mikaula tearfully said, "Yeah, my friend Swavy, man — he got shot … Seeing him get taken out. Don't make me say this, bro. It don't make no sense." As Delaware Online noted, Miller's reported death by gunshot raises Wilmington's homicide count to 16 this year, with him being the second TikTok star in under two weeks to die, with the platform's India-based Siya Kakkar committing suicide in late June. 
As Mikula continued in his friend's tribute, "I know you can't hear in the real world right now but you're up there looking down. I'm about to go hard for you, bro … You were so innocent." Here is what else the social media star's friend and fans had to say about Miller's unexpected death. 
Friends and fans of Swavy remember his impact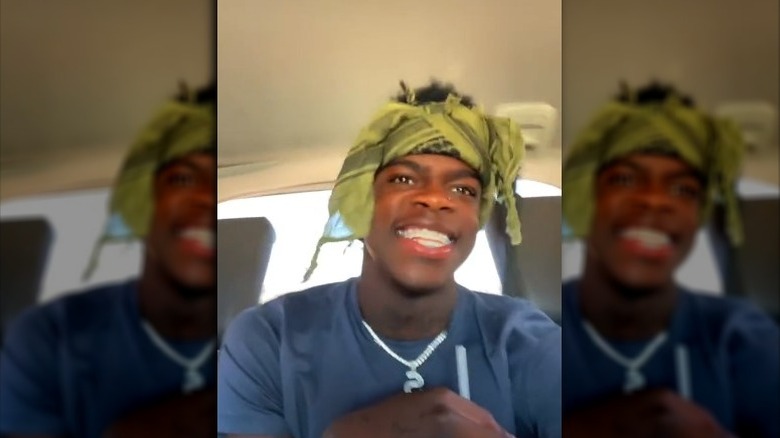 With his TikTok boasting over 2.3 million followers, Matima Miller (AKA @Babyface.S, or "Swavy") was known for both his comedy videos and energetic dance moves. With regular posts, he has almost 100 million likes across all videos with an additional 373,000 followers on his Instagram as of July 6. 
The performer's impact was clearly felt in his friends' and fans' responses on social media. After pal Damaury Mikula's July 5 YouTube tribute in which he confirmed Miller's death, another friend, @II_destinyy on Instagram, took to her stories that day to caption a series of photos of her with Miller with "I love you sm to the moon and back" and "I just need a hug from you one more time" (via Sportskeeda). Meanwhile, fans poured in on Twitter to remember Miller's influence. One Twitter user wrote, "Rip Swavy I ain't even know u buh I know u changed peoples lives by making them smile and I'm sorry this happened to u." Another tweeted, "you influence me me man… Remember you in my life 4eva." 
One Delaware-based Twitter user noted Miller's representation of their state, tweeting that the entertainer was "one of the only big creators i seen make it out of Delaware," before adding in a follow-up, "went to high school with his sister and i would always see funny stories of him on her IG before the tiktok come up… Disappointed in my city." 
Source: Read Full Article