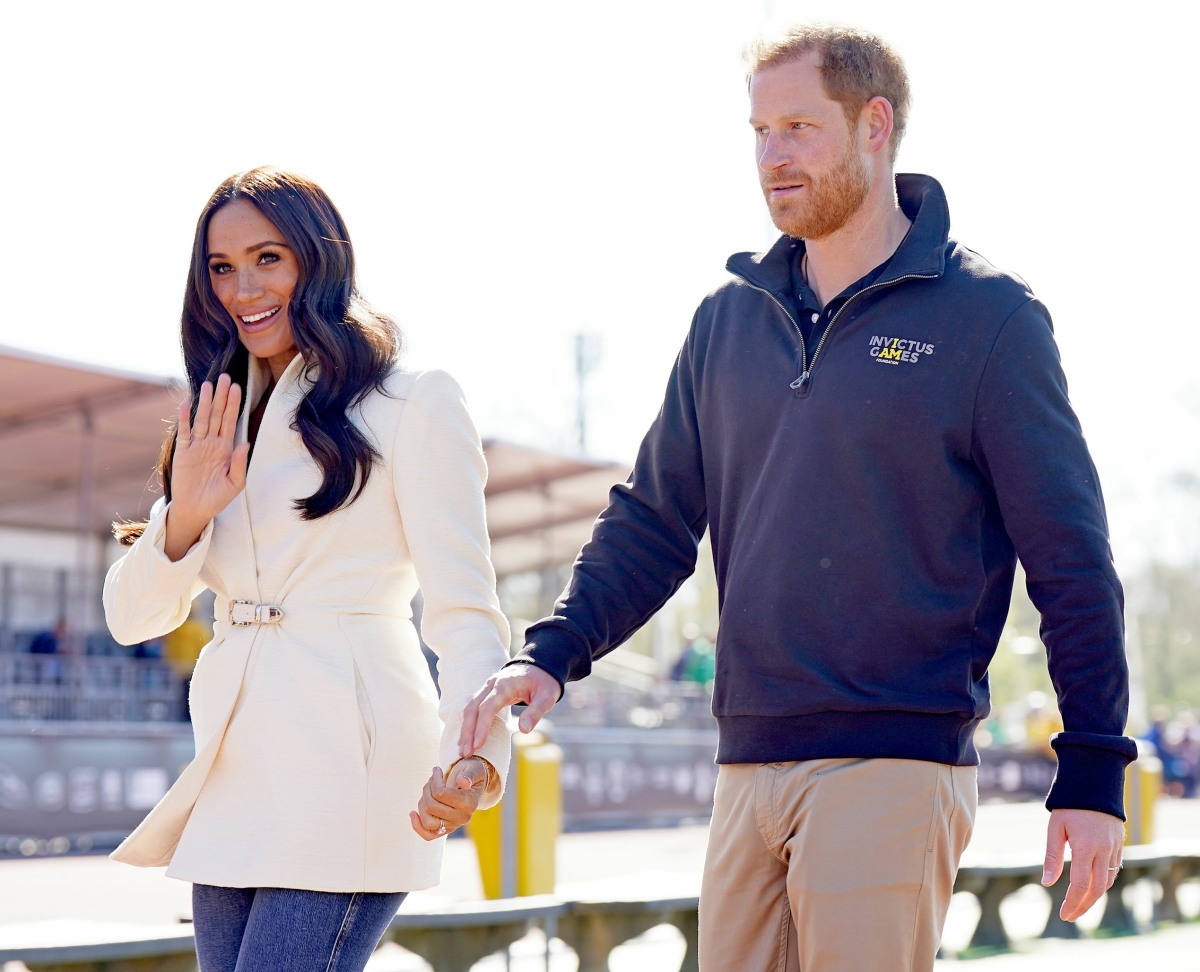 Generally, when there's a big royal storyline in which the Duke and Duchess of Sussex look good/sympathetic, the entirety of the British media then gears up to convince people that the Sussexes are actually in a terrible position, that they're weakened, that everyone hates them, that they deserve every punishment the Windsors can think up. Well, that's been happening now for months. The Windsors showed their asses at QEII's funeral, and then the Sussexes delivered two wildly successful projects (Spare and the Netflix series), and now everyone is twisting themselves in knots to cry about how the unpopular Sussexes "need" to come to the coronation OR ELSE. The point is not to actually welcome Harry and Meghan to the Chubbly. The point is to refuse to acknowledge that the Sussexes have power and agency and that they have zero need to do anything that they don't want to do.
So the Chubbly paper invitations still haven't even gone out, and at this point, the delay is starting to get really noticeable. There's still an outsized focus on whether the Sussexes will attend. One royal commentator named Mayah Riaz told the Independent that if the Sussexes don't receive an invitation, "it will be seen as a huge snub and [will be] likely to dominate the headlines and cast a shadow over the coronation." Ya think? Literally everyone said this for months – by making everything Chubbly-related solely about the Sussexes' attendance, all Salt Island is doing is giving the Sussexes more power and making their attendance THE storyline. Speaking of, Page Six had a dishy piece too.
Charles and his coterie of advisors will want to settle things in time for the coronation, as Hugo Vickers, writer and friend of the royal family, told Page Six: "Nothing must deflect from the actual coronation, it's very important. I don't know if Harry and Meghan will both come [to the coronation], but the message I'm getting is that Charles is concerned about his son and wishes to leave the door open for him."

One highly-placed palace insider said that it was the perfect time for Charles to ask his son to leave his home as "there is not much sympathy left for Harry and Meghan in the UK."

Despite everything, Page Six has been told by multiple sources that the Sussexes have an open invite to the coronation. Official invites will go out this week. And it's inevitable that attention will either be on the couple's presence or their absence.

"Whatever happens, Harry and Meghan will always be the ones in the headlines," the palace insider said. "Whether they come or they stay at home in California, they do hold the upper hand."

Another well-placed royal source told Page Six that Buckingham Palace officials expect the Sussexes to fly over, adding: "Harry has always vowed to uphold the values of the monarchy … and how do you not come to your father's coronation?"

But for the Duke and Duchess of Sussex, who will mark three years away from royal life and Harry's homeland this month, being chucked out of Frogmore reportedly feels like yet another move to oust them out of the family completely. Harry is also currently suing the British government over the rights to have funded security for while in the UK. Frogmore is based on the Windsor Estate, close by Windsor Castle, and extremely secure.

"If they don't have Frogmore or a different residence on royal grounds, they do not have security in UK unless they ask and are granted," said the Sussex insider. And the insider was at pains to stress they are more than happy at their $14.5 million home in Montecito. California: "They are not victims, nor do they feel like victims. They have a home to live in, so they are just going along with what is asked and trying to move along."

While it may seem as if the bid to turf Harry and Andrew out of their homes has come out of the blue, plans have been afoot for the past year, Page Six is told. Palace sources said the Duke and Duchess of Sussex were originally asked to leave Frogmore last year before being given another year's lease — although Sussex insiders deny this. Conversations to move the Duke of York started after Queen Elizabeth died in September, sources added.

The Sussexes departure will come just in time for the release of Buckingham Palace's annual financial report at the end of the month, the end of the British fiscal year. The report shows just how much is being spent on the royal family by the British taxpayer. Charles has made it known he wants to cut costs and provide a streamlined royal family.

Sussex sources, meanwhile, said they had no clue "what the motivation" was on Buckingham Palace's side.
[From Page Six]
A royal source also sniffed "it's wasteful" for the Sussexes to keep a home they rarely use. Which is funny because King Charles has homes in Wales, London and Romania he rarely uses. The current Prince and Princess of Wales have four homes, two of which they rarely use. There are royal palaces, castles, forts and mansions rarely being used right at this very moment. But sure, let's focus solely on a dilapidated cottage which had been paid for in advance.
Really, the funniest part about all of this is the dawning realization for the stupidest people on the planet, the so-called gold standard royal advisors. They're just now realizing that Harry and Meghan hold all the cards, that even if an invitation is sent to the Sussexes, they don't have to show up (and I hope they won't). This line is just too pathetic: "Harry has always vowed to uphold the values of the monarchy … and how do you not come to your father's coronation?" How do you say that with a straight face knowing that Charles has gone out of his way to be financially and emotionally abusive towards Harry, even going so far as to EVICT his son and daughter-in-law from their secure home for which they had a valid lease?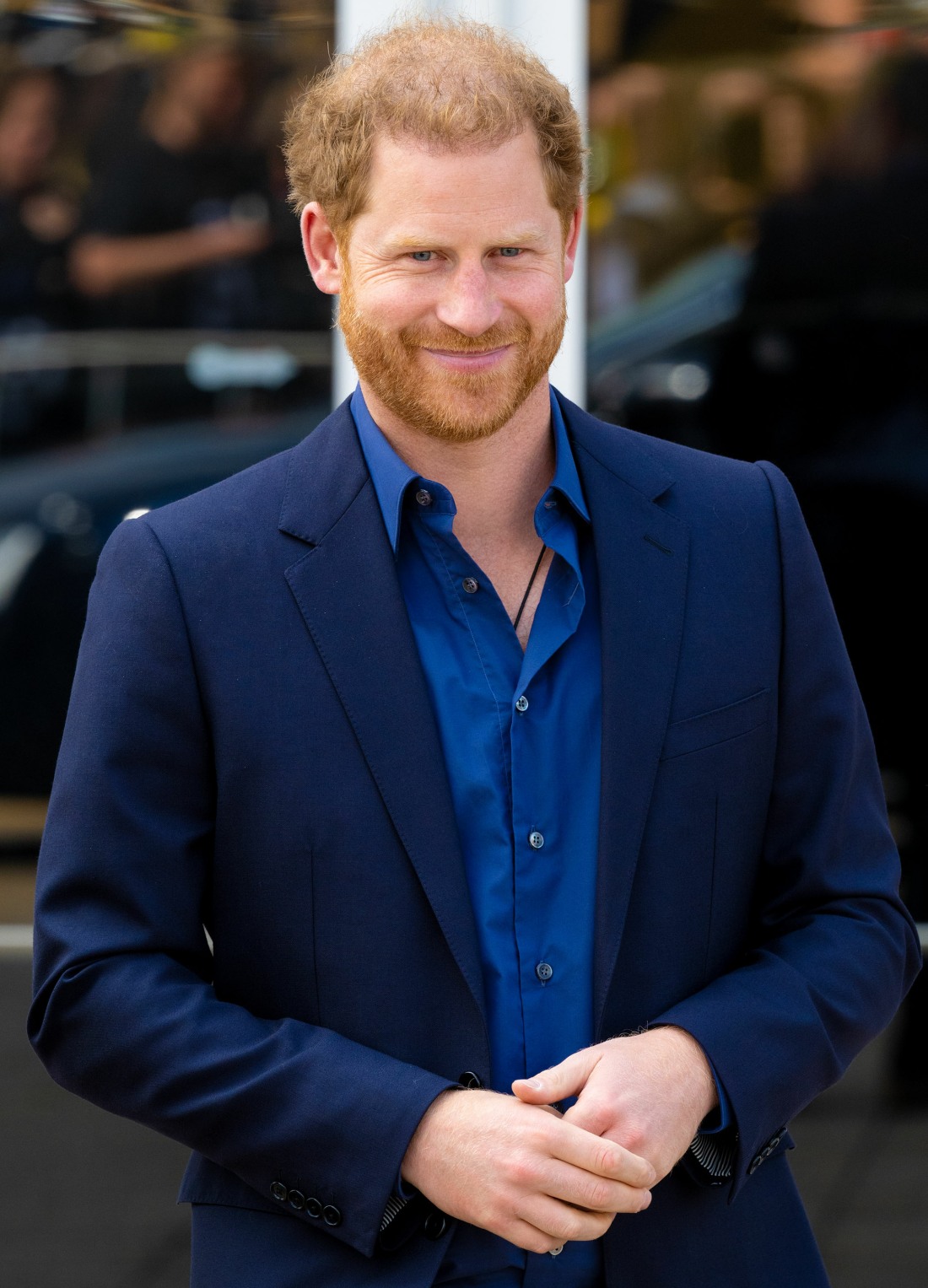 Photos courtesy of Instar, Avalon Red.
Source: Read Full Article