Spring is a good time to plan light meal for the warmer months. The Pioneer Woman whipped up a spring dinner that's perfect for those nights when you want to eat something flavorful but not too heavy. Here's how to make Ree Drummond's easy spring dinner.
Ree Drummond's burrata and spring vegetable toast
Drummond begins preparing this dish by grilling vegetables. Then, she places asparagus and red bell peppers in a bowl and drizzles olive oil on top. She seasons the vegetables with salt and pepper and tosses the asparagus and bell peppers in the olive oil, salt, and pepper mixture. Next, Drummond places the vegetables on a grill. (You can add this recipe if you've been on hunt for Drummond's best vegetable dishes).
Next, Drummond makes toast. She prepares slices of sourdough bread by drizzling them with olive oil. She then places the pieces of bread on the grill with the oil-side down. She makes sure to drizzle the other side of the bread with olive oil and sprinkle it with salt and pepper. Once the vegetables are grilled, Drummond removes them. For the finishing touch, Drummond drizzles pesto from a pouch on top of the bread slices. Next, Drummond takes out the burrata and places a whole piece onto each slice of bread. You can find the ingredients list and directions on the Food Network website.
Ree Drummond's pork tenderloin with bacon jam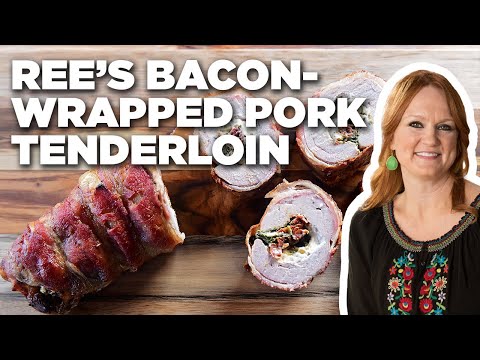 After preparing the appetizer, Drummond showed home cooks how to make her pork tenderloin with bacon jam recipe. She starts by cooking the bacon. After removing the bacon from the pan, she makes the sauce. For the sauce, Drummond pours one can of beer (amber lager) into the same pan that she cooked the bacon in. Next, Drummond adds brown sugar, apple cider vinegar, chopped rosemary, mustard seed, and crushed red pepper.
Drummond stirs the mixture, suggesting a cook time of roughly 20 minutes on medium-low heat. She seasons the tenderloin with a garlic-pepper blend and adds the pork to a pan that has been pre-heated with olive oil. You can find the ingredients list and directions on the Food Network website.
Ree Drummond's cheesy crunchy noodle casserole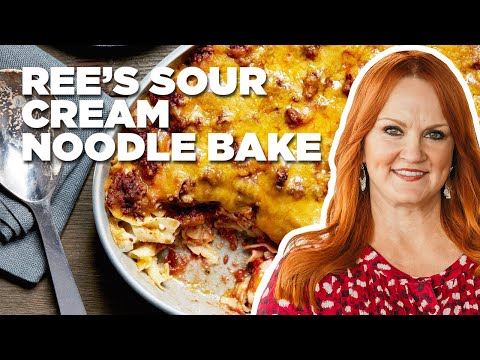 Drummond serves her pork tenderloin with a cheesy noodle casserole. The "crunch" part comes from crushed potato chips (if you want more recipes with crumbled potato chips, check out Drummond's recipes for hearty Super Bowl party food). This unusual addition provides flavor and texture. Drummond says she loves to make casseroles during the spring because it reminds her of dinners she used to have with her friends in Los Angeles.
Some of the ingredients you'll need for this recipe are sour cream, cottage cheese, sharp cheddar cheese, egg noodles, salt, and pepper. Drummond says the cottage cheese is an important ingredient because it provides a creamy base for the casserole. You can find the ingredients and directions on the Food Network website.
Ree Drummond's lemon raspberry cakes
Drummond finishes her spring meal with a light dessert that includes the classic spring flavors of lemon and raspberry. Drummond starts by sifting powdered sugar. Then she pours in milk along with a few tablespoons of raspberry preserves.
Drummond makes her raspberry cakes with lemon cake mix. She says she follows the package instructions for cupcakes, but she uses a mini Bundt cake pan. You can find the complete ingredients and directions on the Food Network website.
RELATED: 'The Pioneer Woman' Ree Drummond Makes Her Grandmother's Recipes
Follow Sheiresa Ngo on Twitter.
Source: Read Full Article