Fans of Ree Drummond, Food Network Star, and The Pioneer Woman are reportedly mourning the death of her brother Mike "Mikey" Smith. A local news outlet in Tulsa, Oklahoma, reported the news of Smith's passing.
The outlet wrote the community of Bartlesville is mourning the loss of a "man that made friends everywhere he went."
Smith appeared on two episodes of Drummond's Food Network cooking series. In her book "The Pioneer Woman: Black Heels to Tractor Wheels," Drummond spoke of her close relationship with Smith.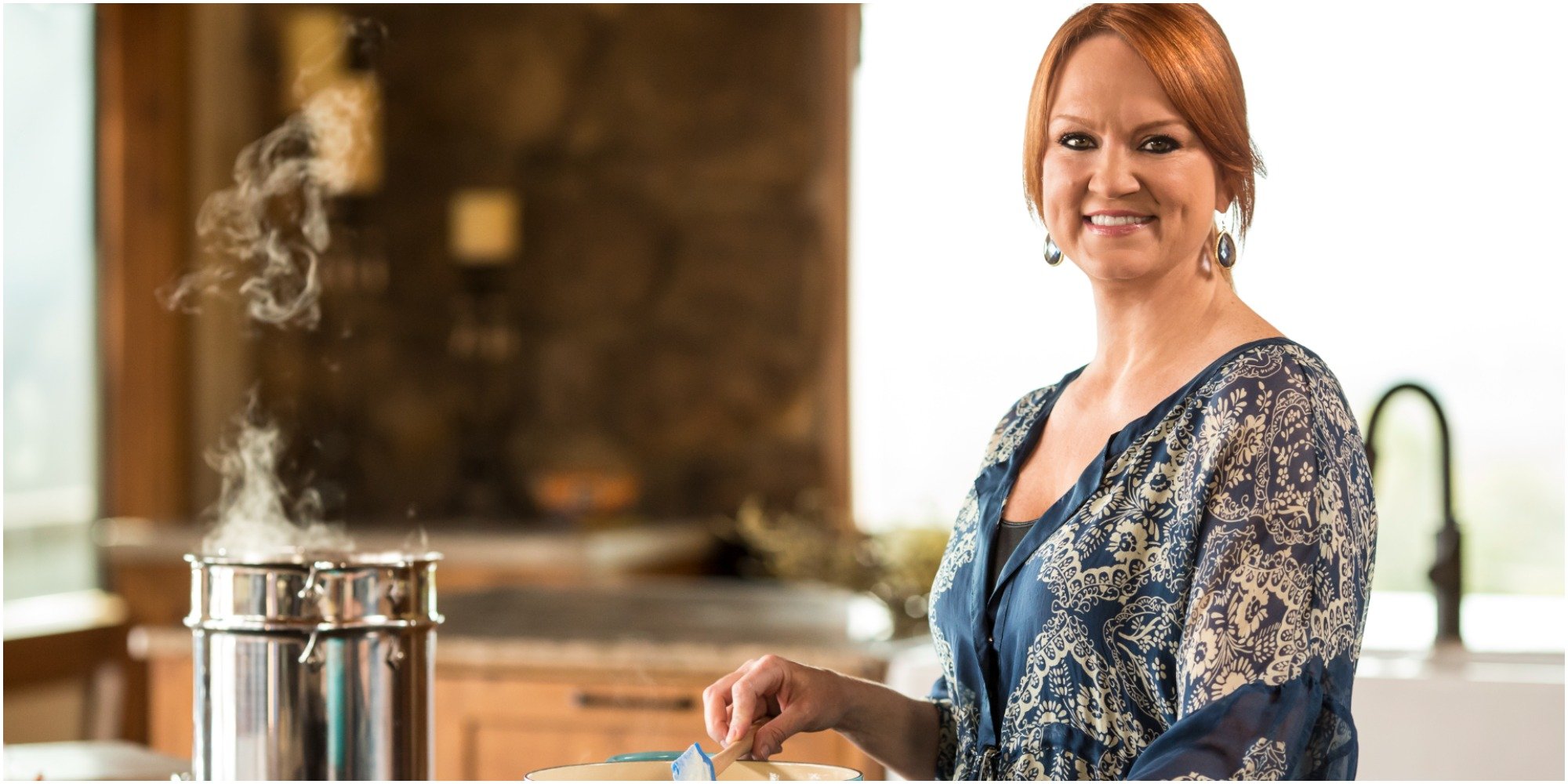 Mike "Mikey" Smith honored by friends
KTUL, News Channel 8 shared a Facebook post by Dan Dalton, Administrator at Bartlesville Ambulance Service, who posted a photo of Smith on Oct. 30 and spoke of his passing.
"It is with a sad heart to announce that Bartlesville Icon, Michael Smith, has gone to heaven. He is well known by almost everyone in Bartlesville and other parts of the state and known nationally due to Ree Drummond, his famous sister. It is nice to know that he went fast and did not suffer. God has been very good to my favorite buddy. I know he is making lots of new friends in heaven," Dalton wrote.
Dalton shared that he first met Smith at a Bartlesville football game. Dalton wrote of Smith's "fascination" with the vehicle Dan was on.
"His excitement on seeing the ambulance spilled over to coming to the ambulance station," Dalton shared. "To make a long story short, he would routinely visit the ambulance station, the fire stations."
Subsequently, a Facebook page dedicated to fans of The Pioneer Woman also mentioned Smith's passing.
A fan of Drummond's wrote they were in attendance at a book signing for "The Pioneer Woman Cooks: Super Easy!" at The Mercantile in Pawhuska, OK. There they wrote, Drummond's husband Ladd stated Smith had passed earlier in the morning of Oct. 30.
The Drummond and Smith families shared no further details regarding Mike's death.
Fans reacted to the news of Mike Smith's passing
Fans reacted to the news of Smith's passing on Facebook.
"RIP Mikey. You were a dedicated friend to so many and all our lives have been blessed, on many occasions, to have had you in our lives. You will be missed," wrote one follower.
"Such sad news loved seeing him on his visits to the show. Such a sweetheart. He was loved and he loved all of them so much. My heart breaks for you Ree and the whole family. Sending prayers to you and all his family and loved ones. God bless you all," penned a second fan.
"Prayers and heartfelt condolences to all your family. I admire you so much for including your brother in your show. He was always delightful," claimed a third Facebook user.
Ree Drummond and her brother Mikey shared a close bond
Drummond wrote in "The Pioneer Woman, Black Heels to Tractor Wheels" that Smith was 18 months her senior and had developmental disabilities.
Moreover, in 2011 Smith once led Drummond onto the stage during a book signing. , Tulsa World reported that Drummond introduced him as "my brother, my best buddy, Mike."
Subsequently, Smith, said, "I got stories on my sister. When I was a little kid, she would come into my room when I was asleep and put lipstick on me. And that was not funny."
The two shared a close bond and a loving relationship that was apparent during Smith's appearance on two episodes of The Pioneer Woman beloved by fans.
Drummond affectionately called her brother "Cowboy Mike" for the way he assisted her husband Ladd and the other ranch hands as they worked on the family's property, tending to the animals and cattle. He stood alongside Drummond's children Alex, Paige, Bryce, and Todd in two episodes of the series dedicated to some of his favorite recipes.
For instance, Drummond honored her brother on Facebook to promote one episode dedicated to Smith and several of his favorite recipes. These featured Smith's favorite breakfast; individual Eggbert's Sunrisers with Orange Mini Muffins.
Source: Read Full Article