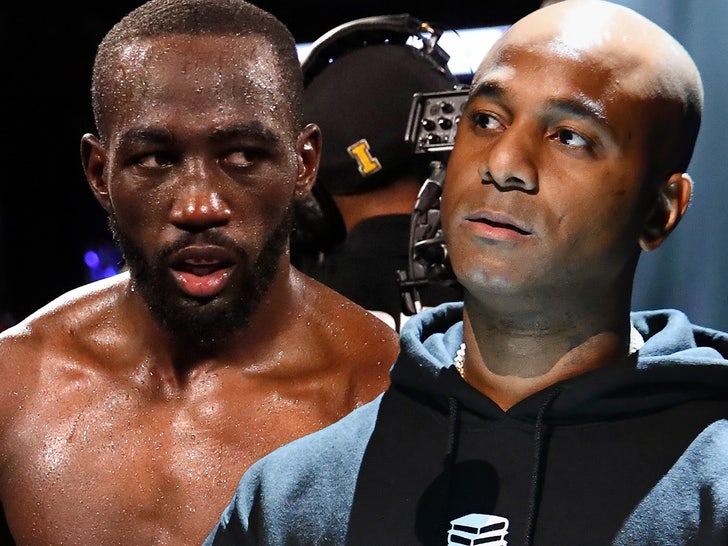 Wallo267's fight promoter aspirations just punched him back in the face!!!
The "Million Dollars Worth Of Game" cohost was congratulating Terence Crawford for his decisive victory over Errol Spence last weekend … when he immediately looked to the future for Terence's potential next opponent: Jaron Ennis, whose nickname is Boots.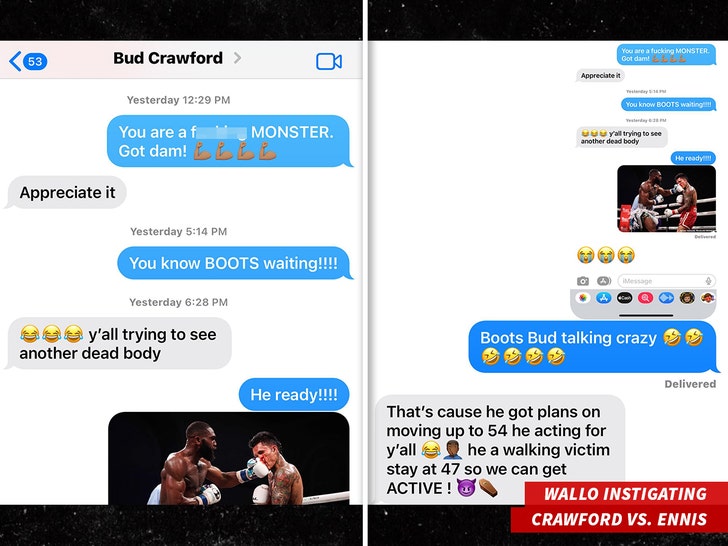 Terence's confidence was understandably swelling after KOing Spence and told Wallo he was indeed the undertaker of the ring … jokingly asking, "y'all trying to see another dead body???"
Wallo then screenshotted Terence's reply and sent it to Jaron … who accused Terence of attempting to change weight classes to duck the fight altogether.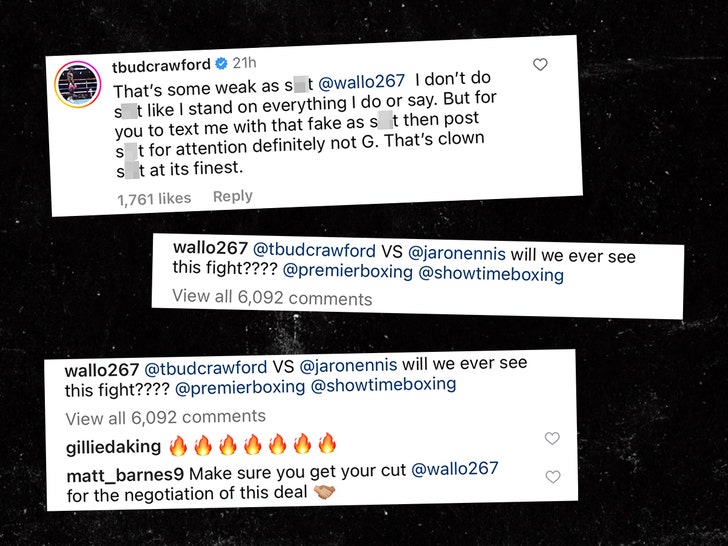 The convo was apparently in jest and supposed to stay between friends because Terence completely unloaded on Wallo after he posted it to IG … upset over the obvious lack of discretion.
Waiting for your permission to load the Instagram Media.
Terence appeared on 'MDWOG' ahead of his fight with Spence, and probably thought he'd built a rapport with the boxer. Apparently not THAT good.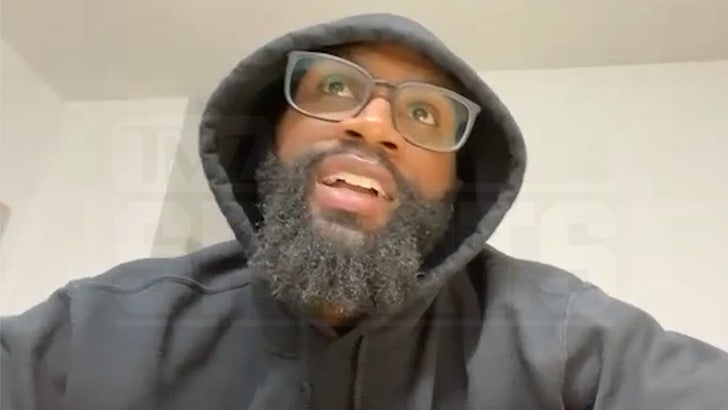 That said, now that the gloves are off, will Crawford vs. Ennis become a real thing??? Both fighters are undefeated and Jaron's already told us he wanted dibs on the Crawford-Spence winner.
It could be a match for the ages, albeit one fueled by an invasion of privacy … in Terence's eyes.
Source: Read Full Article