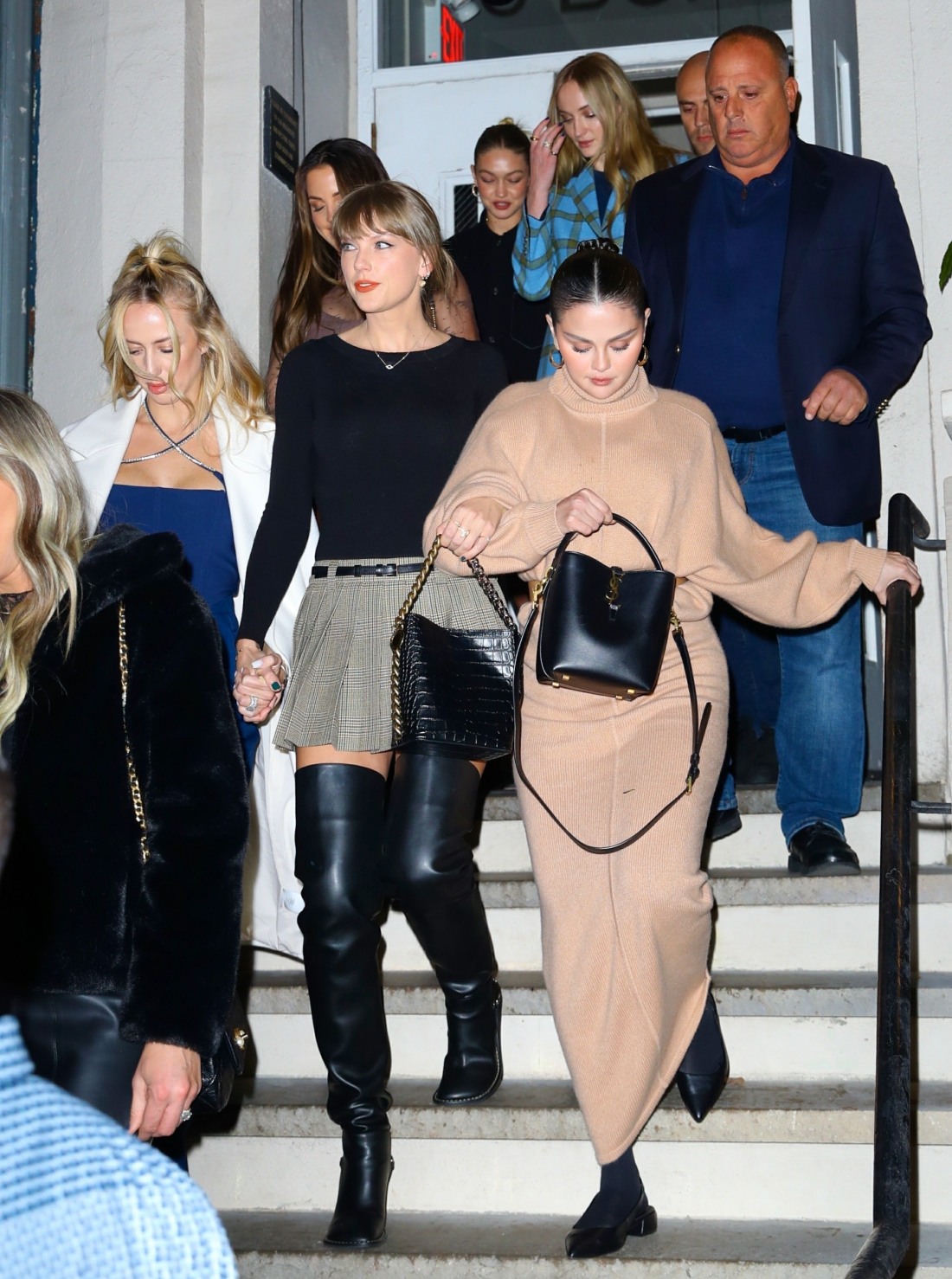 Taylor Swift was out again with her girl squad on Saturday night. She was out and about in New York with Selena Gomez, Gigi Hadid, Sophie Turner, Brittany Mahomes and Cara Delevingne. It looks like some other people were there too, but I guess those peeps weren't as famous. You get the idea though – Swift is once again rolling deep in celebrity friendships and showing everyone that she's all about her girlfriends. Vintage 1989 vibes. It's like the Taylor Swift Cinematic Friendship Universe.
It's strange that for all of Taylor's money, connections and access, she can't really figure out a way to pull together a cohesive outfit. It's even more noticeable with her street style, even though this is one of her better looks in recent months. In my opinion, the boots are interesting but they should have been paired with a sleeker outfit, like a standard LBD. They don't "go" with a twee miniskirt. There's too much happening below the waist, with the flare of the skirt and the "slouch" of the boots. One thing I will give Taylor is that she and her security are doing a great job at allowing the paparazzi to get good shots of her and her outfits.
Anyway, 1989 (Taylor's Version) is now Taylor's best first-week sales ever. Per Variety, it moved "1.653 million equivalent album units. That puts it ahead of her previous personal best, which was 1.578 million for "Midnights," released just over a year ago." The Taylor's Version album performed BETTER than the first week sales of the original 1989. What a racket, honestly.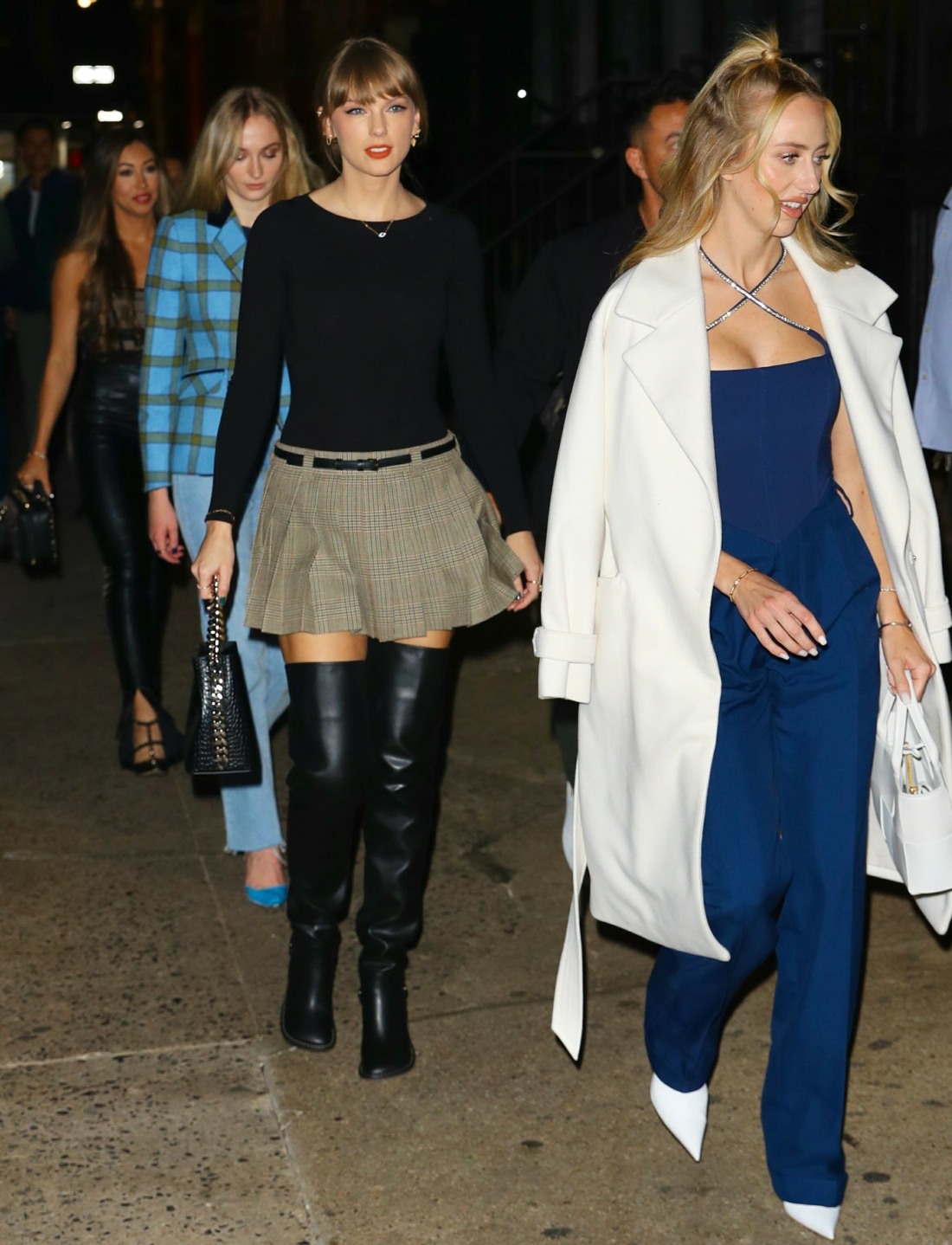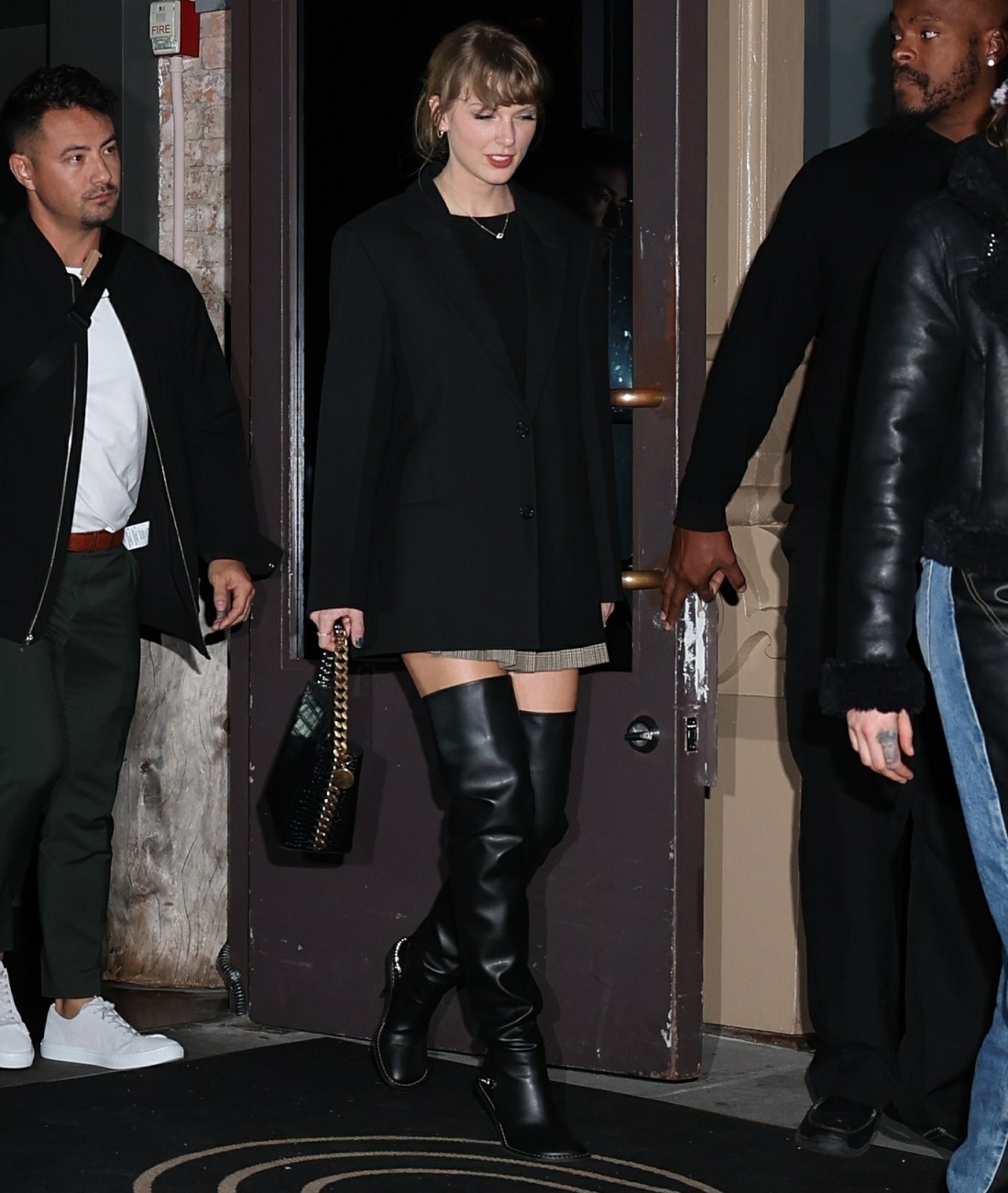 Photos courtesy of Backgrid.
Source: Read Full Article