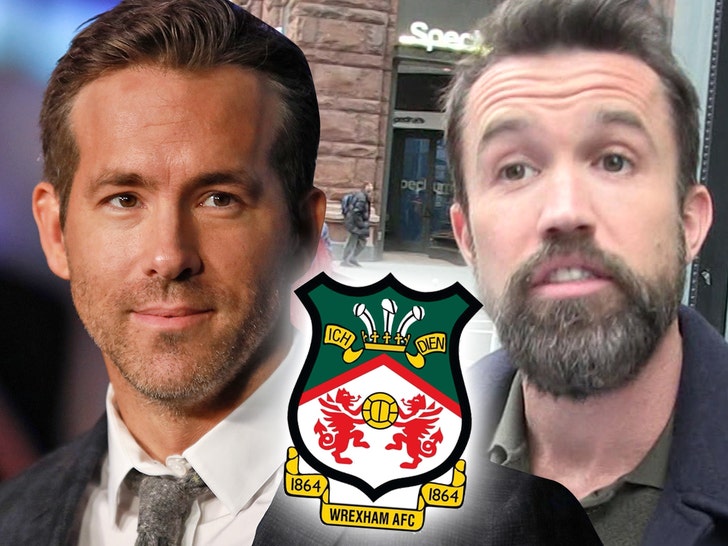 It's always sunny in … Wales?!
Actors Ryan Reynolds and Rob McElhenney are in talks to invest in Welsh soccer team Wrexham AFC … after a vote by the club's owners was approved Wednesday.
The team — which is currently owned by its fans — had previously announced "two extremely well-known individuals of high net worth, advised by credible and professional advisers" were interested in investing in the club.
As it turns out … those "individuals" were Deadpool and the "It's Always Sunny In Philadelphia" creator!!!
The club held its first round of votes to kickstart the process this week … and the results were overwhelmingly in favor of the move, with 97.5% of voters (1,223 members) giving their stamp of approval.
So … what next??
The club released a statement, saying, "In due course, Mr. McElhenney and Mr. Reynolds will put forward their vision for Wrexham AFC and proposal for members to vote on at a second Special General Meeting."
The team previously reported the actors wanted to purchase the club for a "nominal sum" … featuring an immediate $2.5 million investment.
Reynolds joked about the big news on Twitter … by responding to an 8-year-old tweet that referenced Wrexham.
Wrexham AFC is one of the oldest pro soccer teams in the world (it was founded in 1864) … and has won the Welsh Cup a record 23 times.
Source: Read Full Article