Prince Harry and Prince William have been unexpectedly thrust together due to the passing of their grandmother the Queen—and while tensions are still high between the two brothers, their cousin Peter Phillips has acted as a "peacemaker" in the past—and could take on that role again.
"Peter is used to acting as a bit of a buffer," a source tells The Telegraph. "He may play that role again in a bid to pull them along together."
Peter—the son of Princess Anne and the Queen's oldest grandchild—physically walked between Prince Harry and Prince William at Prince Philip's funeral. But a source tells The Sun that things are different now.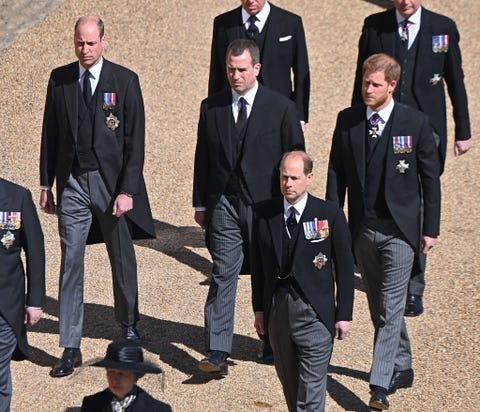 "We are certainly not in the same place as Philip's funeral when William and Harry didn't walk side by side," the source says. "Things haven't changed but it is not as intense and they can co-exist. But the flower visit really doesn't change anything. It is the same situation as at Prince Philip's funeral when William and Harry put their differences aside and supported each other and their families in that moment."
A spokesman for King Charles noted that "Some of this is, 'Who is going to walk all that distance and not?' We don't go into any more detail but it's that kind of thing that is being involved in the discussions."
Meanwhile, a spokesman for Buckingham Palace told The Sun that details regarding the royal family procession will be released closer to the time.
Source: Read Full Article