The Duke and Duchess of Sussex were seen and photographed this weekend in Santa Barbara! I don't know exactly what they were doing or where they were, TMZ just says that they left an office building in Santa Barbara. Given the casual way they're dressed – Harry in jeans and worn polo, Meghan in shorts, shades & a hat – I would assume they were not doing business meetings, but probably just hanging out with friends or something. I really don't know.
— TMZ (@TMZ) July 2, 2023
This appearance came amid a weekend full of Salt Island obsession. The Daily Mail ran several stories about Harry and Meghan's business, and it's all just so stalker-y. The Mail's Alison Boshoff wrote an overwrought piece about how Meghan and Harry's careers are diverging now, and Meghan is going to do more entertainment-industry stuff while Harry focuses more on charity and humanitarian work. It's left unsaid that their next big Netflix project is something Harry put together: Heart of Invictus, which will come out this summer.
Boshoff also made a claim which has been widely picked up by British and American media, namely that the Sussexes "feel unlucky" because of global and family events. As in, the pandemic hit just as they were trying to build their new lives in America, and then Harry's grandparents passed away in 2021 and 2022. Then there were market corrections when it came to Netflix and Spotify. Which… you know what, I'm actually glad they got their Netflix and Spotify deals when the money was good. Now Meghan has WME to help her get even better deals. Anyway, objectively speaking, they have been "unlucky" with how some things are timed. That being said, who f–king cares and why is the British media still writing these creepy, obsessive stalker articles?
— Daily Mail Celebrity (@DailyMailCeleb) July 3, 2023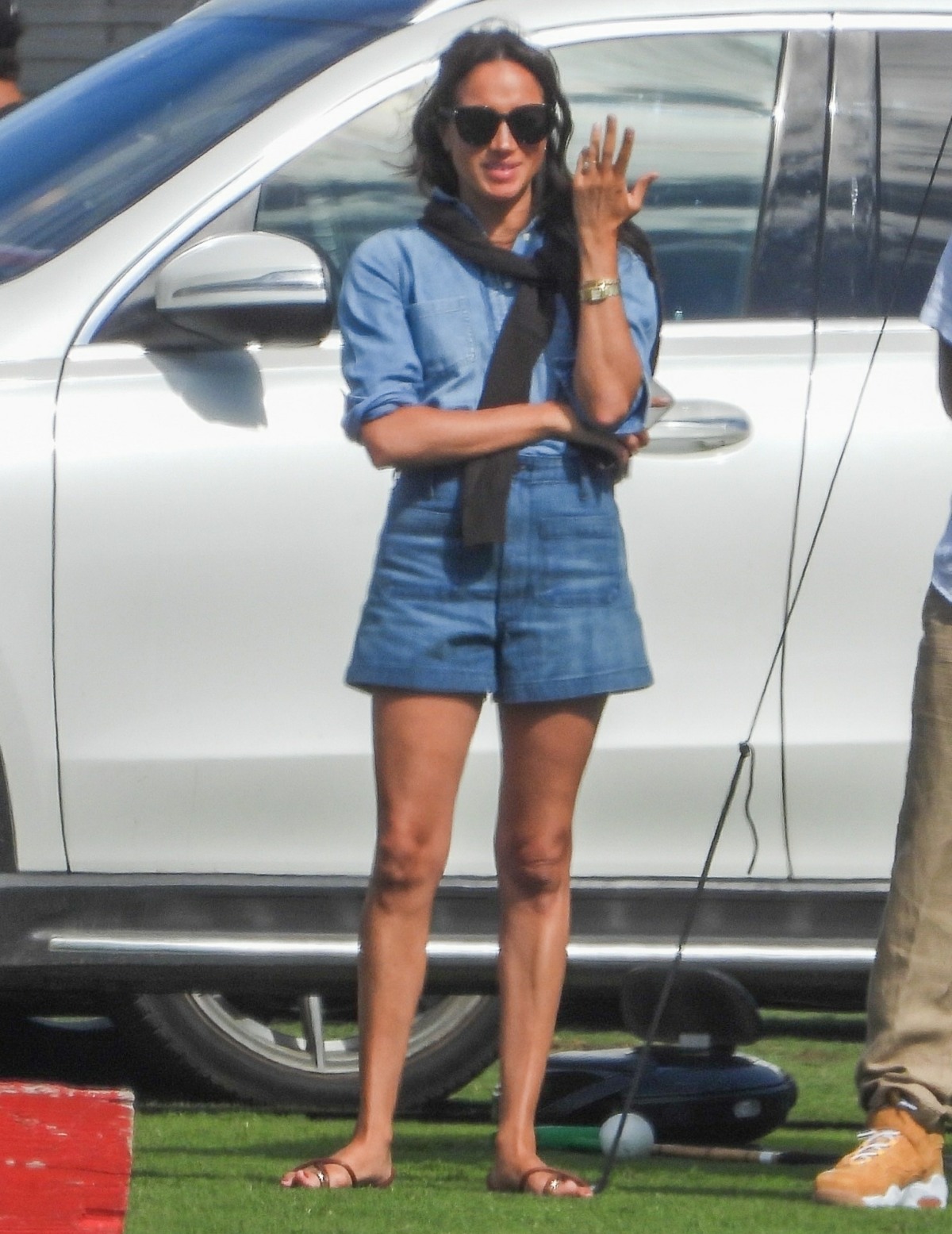 — What Meghan Wore (@whatmegwore) July 2, 2023
Photos courtesy of Backgrid.
Source: Read Full Article