The 'Don't Worry Darling' director is spotted wearing what appears to be her ex-boyfriend's old shirt when she steps out for a workout session in Los Angeles.
AceShowbiz –Olivia Wilde apparently has not get rid of Harry Styles altogether from her life. The actress is still keeping memento of her broken relationship with the British singer as she has been spotted wearing one of his old shirts, seven months after their breakup.
The "Tron: Legacy" star donned what appeared to be Harry's old T-shirt when she stepped out for a workout session in Los Angeles. The 39-year-old was pictured sporting the white Space Fruity Records top which she teamed with high-rise purple leggings and black sneakers when leaving the gym on Tuesday, June 20.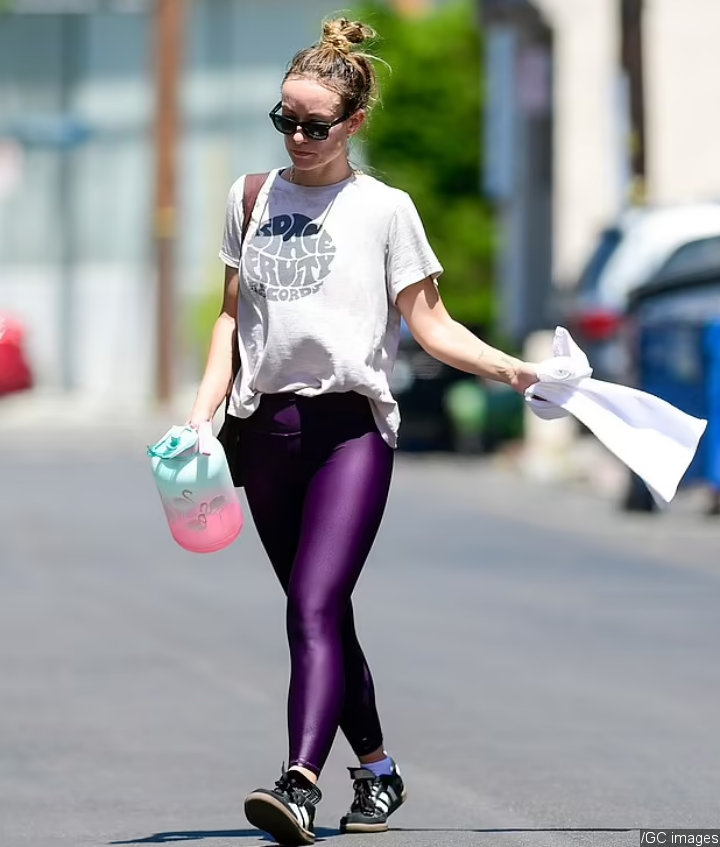 Olivia Wilde donned a Space Fruity Records top when hitting the gym in Los Angeles.
Olivia's interesting choice of outfit did not go unnoticed by fans, who were quick to point out that Harry was previously seen wearing the same tee. The "Watermelon Sugar" singer wore the the Beijing-based record label design to Ariana Grande's concert in London back in August 2019.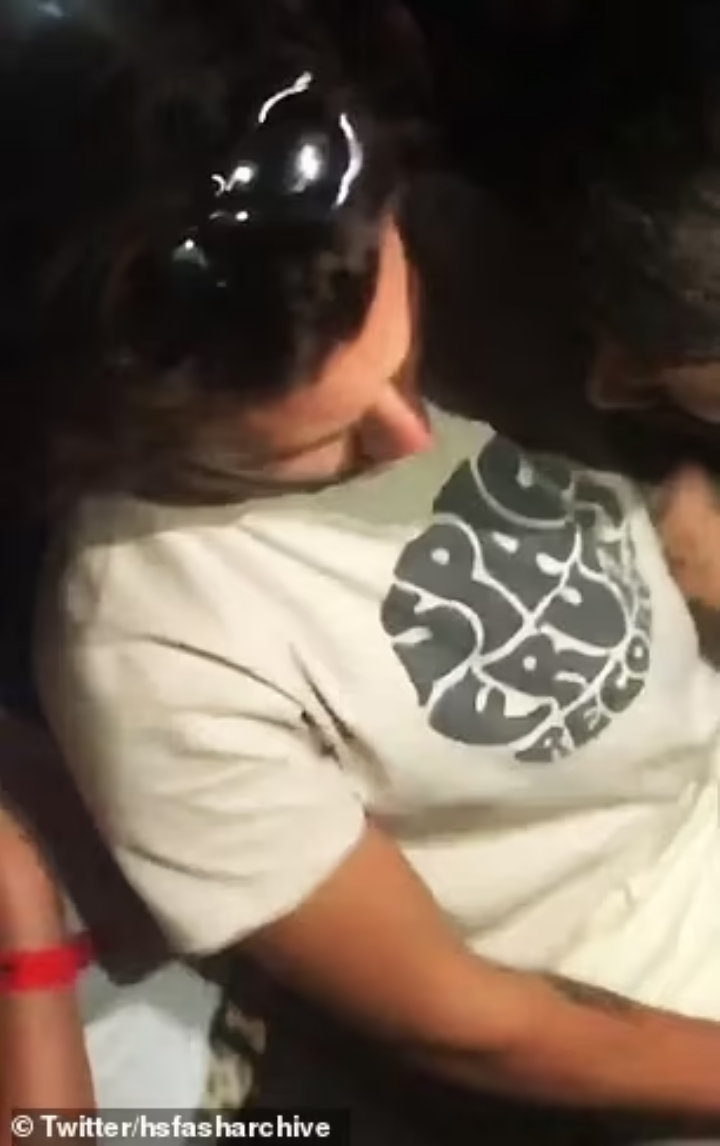 Harry Styles was seen wearing the same T-shirt back in 2019.
Although it's hard to confirm if it's indeed Harry's old T-shirt or Olivia purchased her own version of the clothing item, some social media users couldn't stop making speculation over it. "So Harry is looking at Olivia on insta, Olivia is liking Gemma's post about Harry (something she hasn't done in over a year) she still has and is wearing his top … maybe there's hope for them yet #HarryStyles #OliviaWilde," a fan tweeted, seemingly hopeful for their reconciliation.
The fan referenced to Harry's sister's post of the Grammy winner performing a One Direction track at his Wembley Stadium show in London. "Good GRIEF this show is fun," Gemma Styles wrote on Thursday, June 15. "So proud of you @harrystyles and what a privilege to see you experience this much joy doing what you love." Olivia liked the post.
Olivia and Harry broke up in November 2022 after dating for over a year. "Olivia is still very much upset about the breakup," a source told Us Weekly one month after the split news, noting that the "House M.D." alum was "trying to move on."
In March of this year, another source claimed that Olivia "is ready to date again," but "she isn't looking for anything less than an amazing guy." In the same month, Harry was spotted kissing Emily Ratajkowski in Tokyo, Japan.
You can share this post!
Source: Read Full Article