When it comes to celebrity fashion, fans just can't get enough. Every time high-profile stars walk the red carpet or step out for a night on the town, fans are on alert for any hot new accessories or clothing items. This is especially true as it relates to handbags. While many celebs opt for incredibly expensive bags, from designer brands like Balenciaga and Birkin, some stars are a little more frugal. There is one celeb-favorite bag that isn't only cute and affordable but sustainable and versatile as well. 
Which stars are obsessed with the JW PEI Gabbi ruched hobo handbag?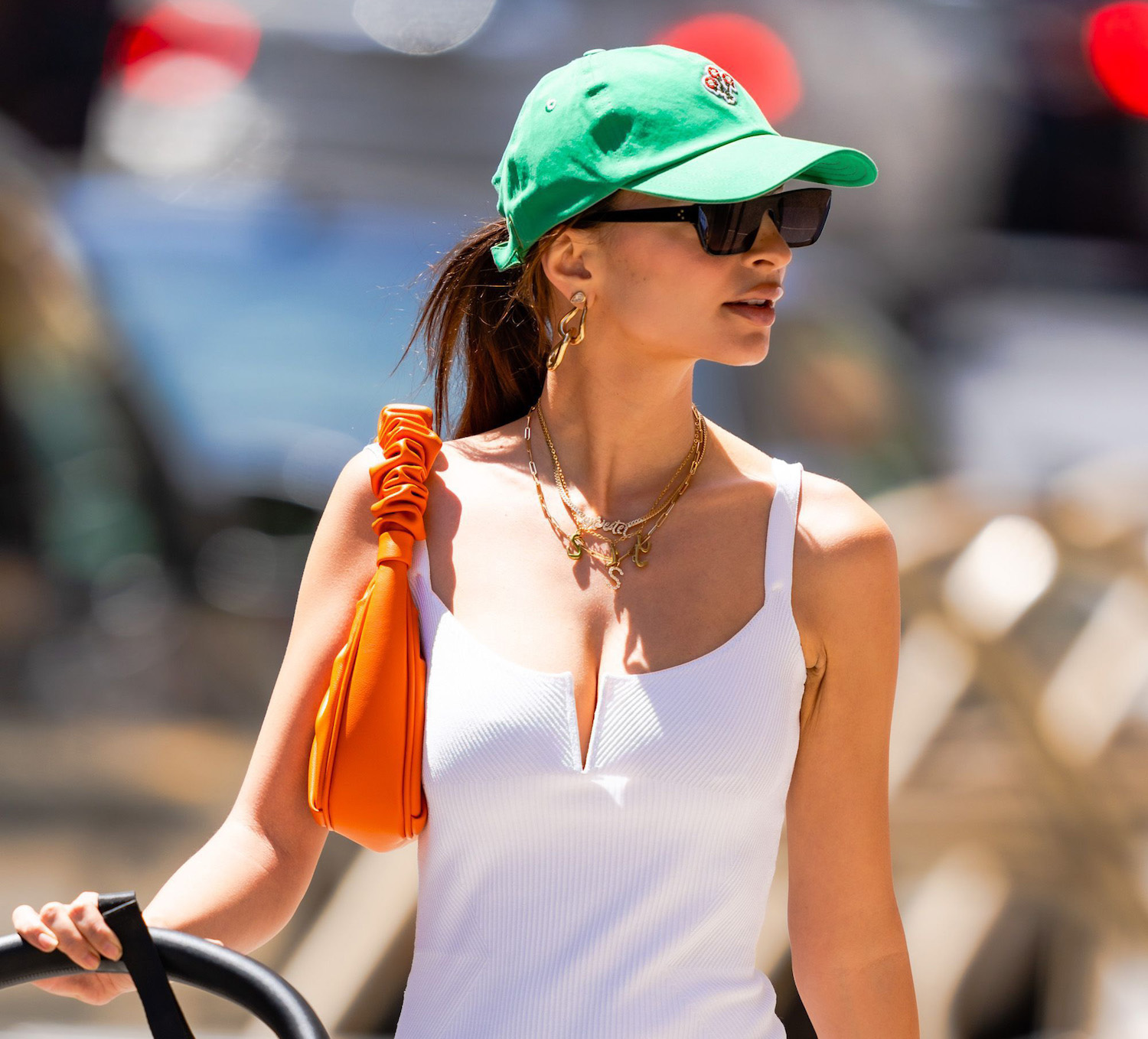 Some celebrities buy handbags as a status symbol, selecting bags that aren't very practical or durable. Other stars, however, prefer some function with their form. According to a recent People article, some of the biggest stars in Hollywood have expressed their appreciation for the JW PEI Gabbi ruched hobo handbag, which is both economical and attractive.
Stars such as Megan Fox, Emily Ratajkowski, Hailey Bieber, Gigi Hadid, Irina Shayk, and Lupita Nyong'o have all been spotted carrying the affordable handbag, which comes in a wide variety of colors, from neutral beige to bold grass green. Although it has many exciting features and benefits, the JW PEI Gabbi handbag is super affordable, coming in at under $70. At that price, you can budget for several bags and change them out to suit your day's outfit.
The JW PEI Gabbi Ruched hobo handbag is affordable and sustainable
People reports the JW PEI Gabbi ruched hobo handbag is made with fully sustainable materials, such as vegan leather and recycled plastic bottles. The handbag is small enough to easily carry on business trips and date nights but is roomy enough on the inside to fit all the essentials, such as a wallet, keys, phone, small snacks, and perfume or lipstick. Plus, each bag comes equipped with a magnetic closure, so you don't have to worry about your items falling out as you take on the day.
For the celebrities who favor high-fashion handbags and who have been seen carrying the bag, the bag's petite size likely makes it the perfect option for carrying essentials to photoshoots and movie studios. Plus, with more than 10 colors available, it is a perfectly customizable accessory that can effortlessly go from casual to dressy in the blink of an eye.
Where can fans buy the JW PEI Gabbi ruched hobo bag?
The JW PEI Gabbi ruched hobo handbag is currently on sale on Amazon for under $80. It is a top-rated item in the JW PEI Amazon storefront, with more than 1200 reviews from satisfied customers who have bought the bag. One review notes that the bag is "high quality for the price" and features very soft material. This purchaser also praised the fashion component of the bag, writing "JW PEI is a well-known brand in the fashion industry (it's mentioned in various articles on Who What Wear) and has been seen at Fashion Week. Totally recommend this bag!"
Another satisfied customer detailed how "I ordered this and it's exquisite. Soft and not to small. Big enough for a small purse, my keys. lipstick, extra face mask and iphone. Highly recommend." With so many celebs and fans who have become fans of the JW PEI Gabbi bag, it seems like a no-brainer to pick up one or two of these high-quality handbags to carry you (and your valuables) into the new season and beyond.
Source: Read Full Article