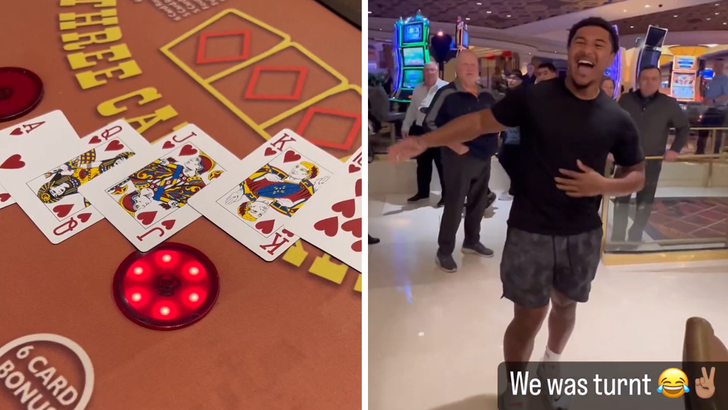 Ronnie Rivers almost matched his entire NFL rookie salary in one night … 'cause the Los Angeles Rams running back won half a million playin' cards at a Vegas casino!!
The 24-year-old was at Caesars Palace in Sin City on Saturday when he got lucky at the Mega Progressive Jackpot table … and we're talkin' REAL lucky.
Rivers pulled a Royal Flush at the three-card poker table … the most improbable hand you can hold. The odds of getting a RF are 1 in 649,000.
Rivers and his friends went crazy, and rightfully so … as they filmed the jackpot sign at the table climb up over $514,000.
"500,000!!!" his friend yelled, "Ronnie!!!"
What makes this reward even better is he won it on a special weekend … his and his mother's birthday.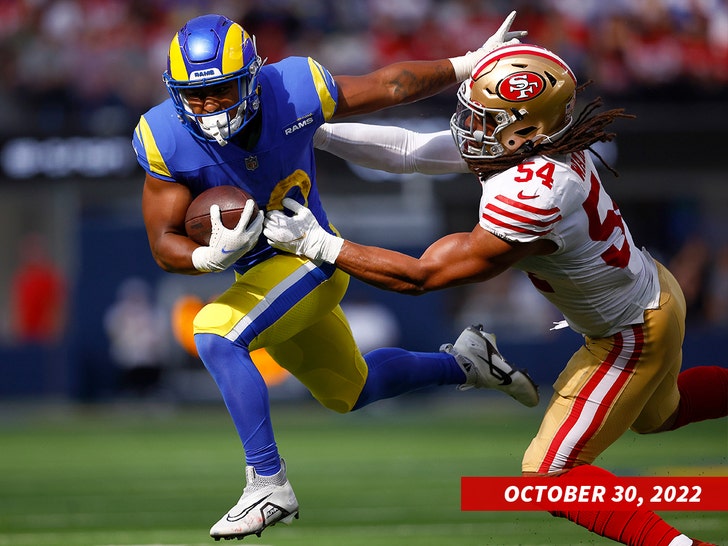 In winning, he almost doubled his rookie salary … the former Fresno State RB, who went undrafted, signed with the Rams practice squad in September 2022 before making it to the active roster a few months later.
He signed a $705K deal last year with … and will earn a base salary of $870K next season.
Talk about an awesome bday gift!!
Source: Read Full Article