A lot happened at the Oscars last night (that would be an understatement), including but most definitely NOT limited to Kourtney Kardashian and Travis Barker making their debut looking all kinds of chic and horny: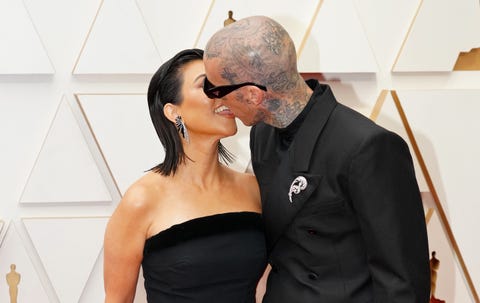 And while Kravis are used to being around a ton of press, and clearly came ready to stick out their tongues and pose for pics, they also had a super intimate BTS moment when they thought there were no cameras watching. Fan account @kravis4Ever went ahead and posted the sweetest video ever of Kourt and Travis kissing and chatting in the midst of the Oscars chaos, before their moment was interrupted by a rep who presumably then lead them to the red carpet:
A post shared by Krystal Vasquez (@kravis4ever)
The couple went on to attend the Oscars ceremony, before changing into new looks and hitting up the Vanity Fair party, where Trav wasted no time grabbing Kourtney's butt, per usual: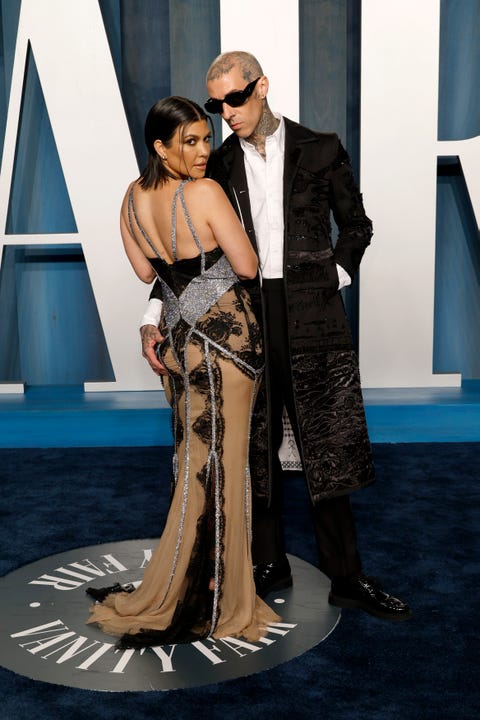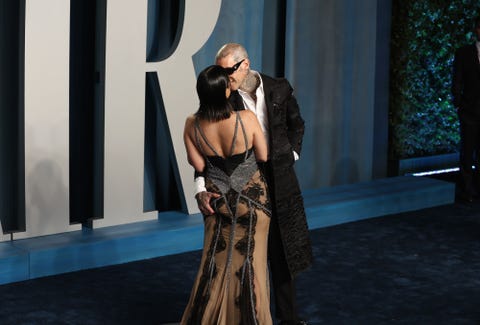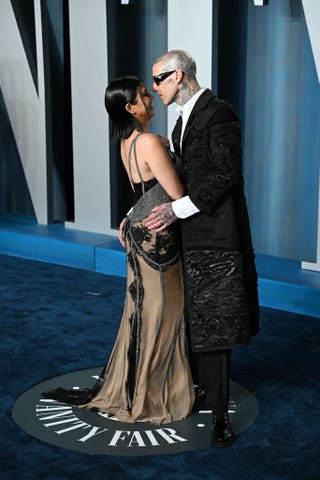 The couple were joined at the event by other members of the Kardashian family, including Kim and Kendall. And before you asked, sadly Pete Davidson wasn't in attendance, I already trolled through all the pics searching for him, don't even worry about it: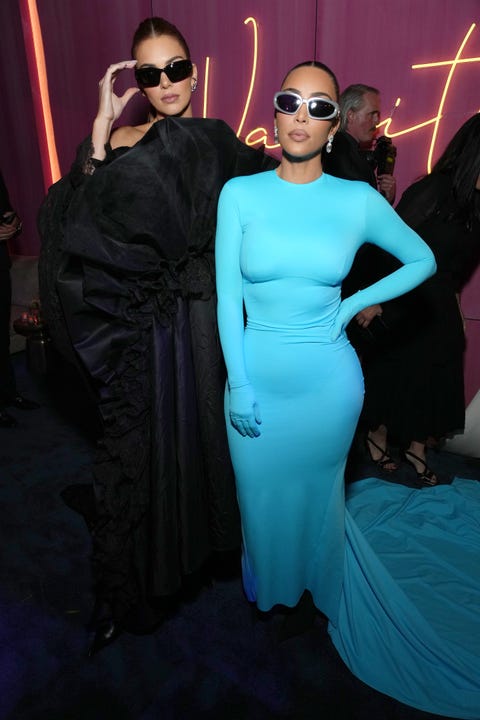 The Kardashians are gearing up for their new show to drop on Hulu, and while Kourt wasn't a huge fan of filming during Keeping Up, it looks like she is a major part of the family's new foray into reality TV—specifically when it comes to Travis' proposal, which cameras were most definitely around for.
Source: Read Full Article