Christina Haack's new husband, Joshua Hall, praised the HGTV star in a lengthy Instagram post after she spent Mother's Day in the hospital with her 6-year-old son, Brayden El Moussa. Here's what Hall said about his famous wife on social media and how fans are responding.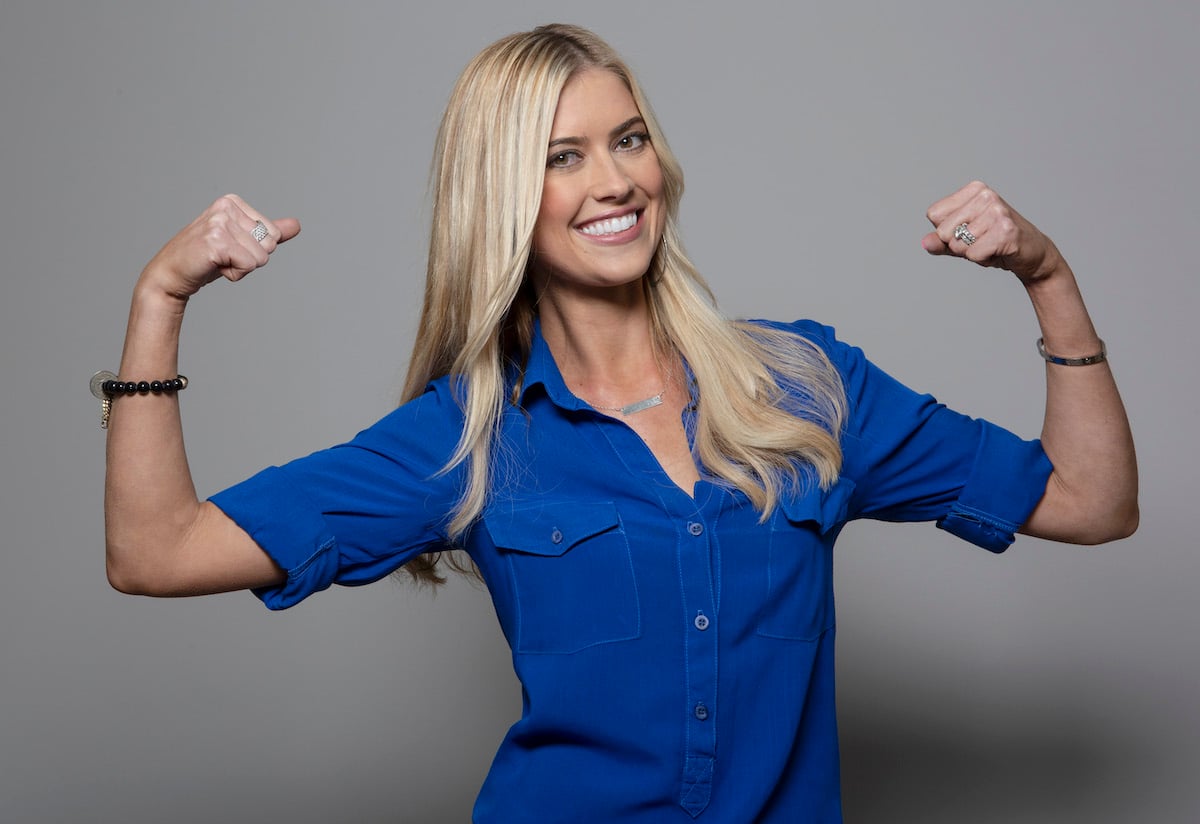 Christina Haack revealed that she spent Mother's Day in the hospital with her son Brayden El Moussa
On May 8, Christina Haack shared an Instagram post revealing that she spent Mother's Day in the hospital with her oldest son, 6-year-old Brayden El Moussa. Haack has two children from her first marriage to her Flip or Flop co-star, Tarek El Moussa. She also has one son with her second husband, Ant Anstead. 
"Scary 12 hours for us parents + step parents. After being admitted to the ER, Brayden had to have an emergency appendectomy as well as removal of Meckel's diverticulum early this morning," the HGTV star captioned a picture of Brayden asleep in a hospital bed.
"Nothing like seeing your child in excruciating pain 😣..luckily the surgery went well and he is recovering and in good spirits."
The Christina on the Coast star ended her post with, "Blessed to have 3 healthy + happy kids, caring family and friends and a husband who stands by my side. Happy Mother's Day everyone. 🤍"
This post marked the first time Haack publicly referred to Joshua Hall as her husband. The couple got engaged in September 2021. On April 5, E! News reported on April 5 that Hall and Haack secretly got married in a private ceremony.
https://www.instagram.com/p/CdUnrKPOdaV/
Christina Haack's husband, Joshua Hall, praised the 'Flip or Flop' star on Instagram, saying she was 'made' to be a mother
On Mother's Day, Christina Haack's husband, Joshua Hall, shared a loving tribute to the Flip or Flop star on his Instagram. 
"I spend a lot of my sharing speaking about how amazing I think Christina is and today was just the cherry on top," Hall captioned a back and white photo of Haack with their two dogs. "Currently, I'm at home taking care of the kids along with some family help while Christina remains at the hospital with one of the little ones."
Hall detailed how Haack stayed up all night with one of her children, who was sick, before making the decision to go to the hospital.
"Christina never slowed, showed any sign of weakness and remained focused the whole time," he wrote. "She is currently without sleep for the last 33+ hours. She will rest again soon, but not until her job as a mom is complete."
Hall concluded, "So we will always remember this Mother's Day and I will always remember why God made Christina a mother, because she was made for it. Happy Mother's Day to this woman, my mother and all the moms out there today. ❤️"
https://www.instagram.com/p/CdUJB23v5JB/
The 'Flip or Flop' star's fans loved her husband's sweet Instagram tribute
Christina Haack and Joshua Hall's fans loved the real estate agent's sweet Instagram post about his wife.
"You always say the nicest things!! She is very lucky to have you in her corner and so protective!!" one fan wrote in the comments section of Hall's post. "Sending prayers to the little one and Happy Mothers day to her!! We all see what an amazing mother she is!!"
Another fan wrote, "From my perspective YOU are a GREAT husband and also a GREAT BONUS Dad… I think we all already knew Christina is a great Mom… no surprise there!! 💕 Wishing the little one a speedy recovery!!! ❤️‍🩹"
One fan simply said, "So happy she has you!! ☺️"
And Hall's number one fan, Haack, responded to his post by writing, "Jeez making me cry. 😭❤️. Thank you for holding down the home. Team work. I Love you. ♾"
Source: Read Full Article