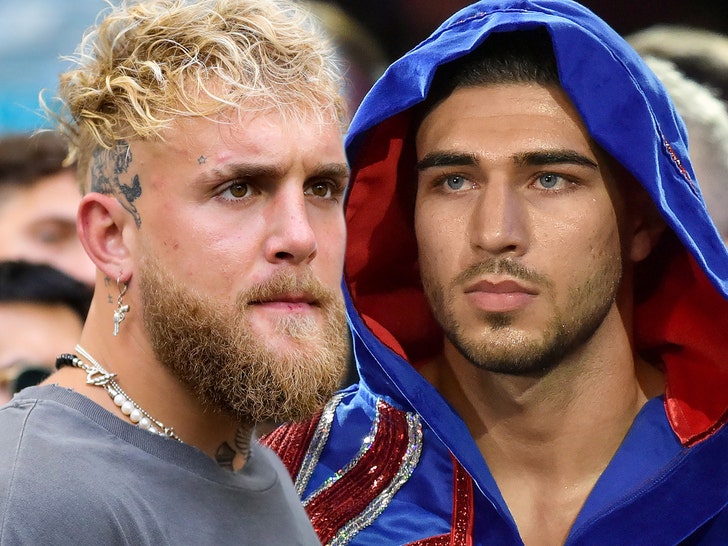 Jake Paul and Tommy Fury are trying once again to make their boxing match happen — the two are slated to face off in the boxing ring on February 25, according to multiple reports.
This is the third time the two sides have agreed to fight … but as we previously reported, something on TNT's side has always prevented them from following through with the event.
Jake and Tommy were initially set to fight in December 2021, but Fury had to back out after suffering a rib injury and chest infection during training. When they rescheduled the bout to August, Fury claimed he was unable to make it to the United States … forcing him to pass up on the fight once again.
Jake — 6-0 with big wins over Anderson Silva and Tyron Woodley — previously said back in November he was down to settle their beef in the ring once and for all … and now, it sounds like it will ACTUALLY happen, barring any unforeseen circumstances.
The matchup is definitely interesting — Paul and Fury are close in age and weight … and many will say Tommy is Jake's first "real" boxing opponent.
The location of the fight hasn't been announced yet … but there's speculation it could go down in Saudi Arabia.
Source: Read Full Article