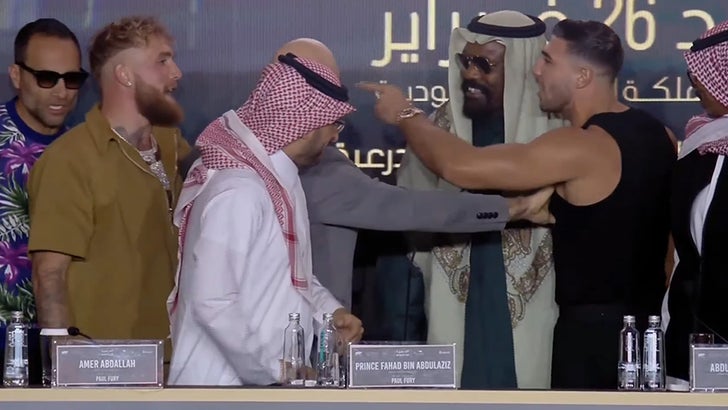 There's a ton of money at stake when Jake Paul and Tommy Fury enter the ring on Sunday … 'cause the two boxers just agreed to a hefty bet that could leave one of them without a dime!!
The Problem Child proposed the deal during their pre-fight press conference minutes ago … saying if TNT wins, he will double his purse — but if Jake is victorious, he gets EVERYTHING.
The deal was solidified with a handshake … and Jake said he even had his lawyers draft up the paperwork beforehand to prove he's 100% serious.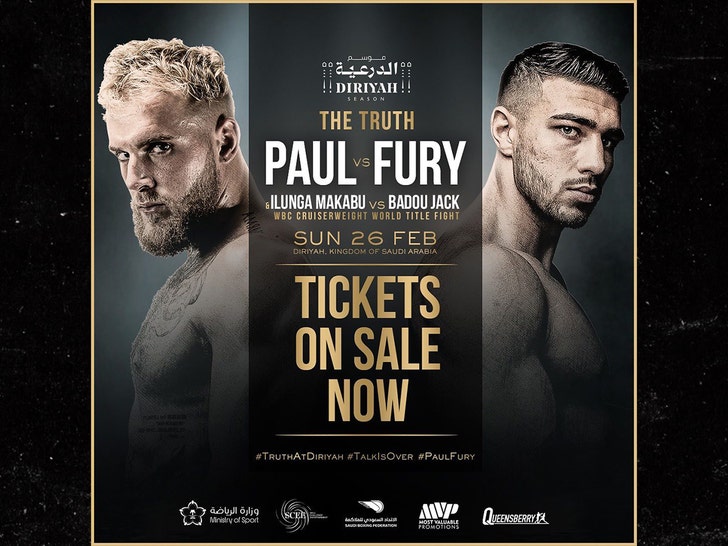 A brief scuffle ensued … with Jake and Tommy getting in each other's faces before being separated.
"You're a s***house," Tommy said during the altercation. "You are full of s***, you little bitch. I'll put you out inside the first round."
Jake then addressed the crowd … saying, "You heard that, ladies and gentlemen … it's a deal!!"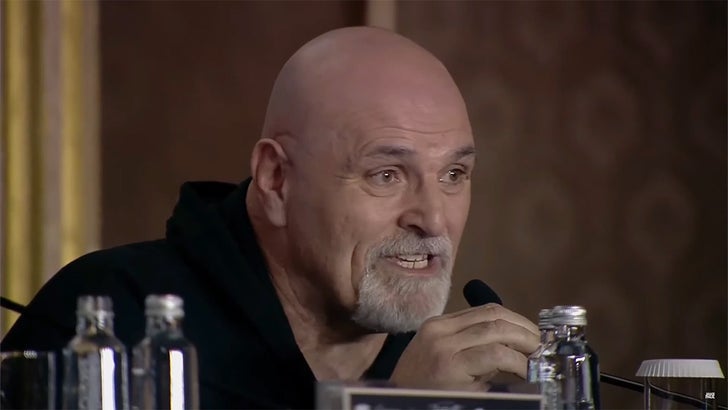 It's a risky bet for sure … as Jake has previously claimed the fight will be the biggest payday of Tommy's career.
The rest of the presser was also filled with the usual back and forth … but one change of tune came when Fury's dad, John — who previously unleashed a ton of trash talk toward Jake — was really complimentary of Paul and all he's accomplished at a young age.
Jake has been known to make friendly wagers in the past … like when Tyron Woodley had to get "I love Jake Paul" tattooed on him after their fight in 2021.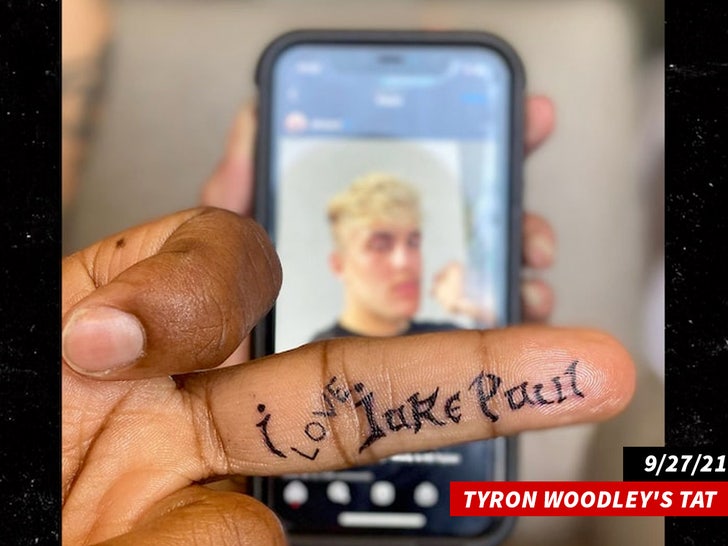 Mike Tyson, Tyson Fury and Devin Haney were also in attendance for the event … and we're sure there will be plenty more when it all goes down on Sunday.
Source: Read Full Article