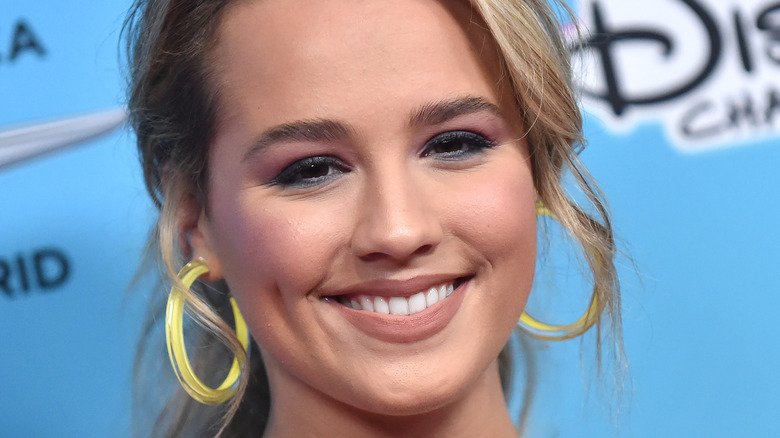 In 2019, "American Idol" star Gabby Barrett released her hit song "The Good Ones," a song that earned her a second No. 1 song on Billboard's Country Airplay chart two years later. Along with stunning songwriting and a catchy tune, the song has a touching music video to go along with it. The video's star is Madeline Delp, who won Ms. Wheelchair USA back in 2017.  
The video for "The Good Ones" follows a young woman as she works to find a way to dance with her boyfriend. The boyfriend goes on to build a harness swing that allows her to dance with him, per Music Row. Ultimately a love story, the song and video are a touching tribute to Barrett's own love, husband Cade Foehner, whom she calls "one of the good ones." When "The Good Ones" hit the No. 1 spot, Barrett told Billboard that she credits her amazing support system.
"I did not think the past week could have been any more amazing, but to have the No. 1 song feels like the cherry on top," she said. "I'm so grateful for my husband, who truly is a good one and inspired this song."
But because Delp stars in the video for a song about Barrett's life, fans wondered if Barrett herself used a wheelchair.
Gabby Barrett wanted to relate to the star of her music video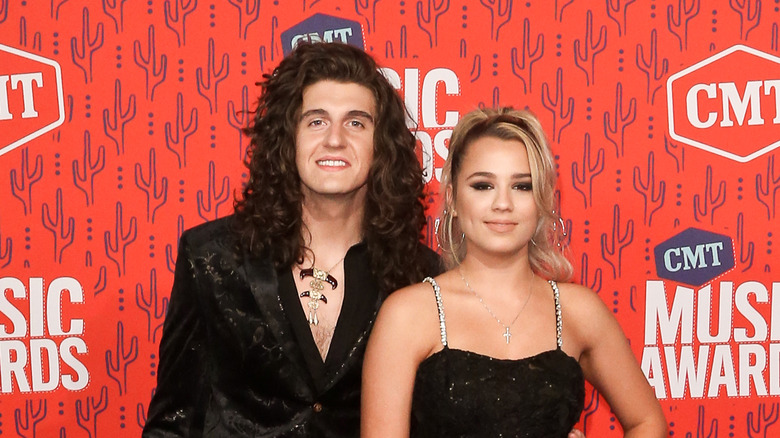 Gabby Barrett has made numerous public appearances walking on her own since the 2019 video for "The Good Ones," so no, she is not in a wheelchair and wasn't at any point in her life. But that difference has not kept her from relating to the video's star Madeline Delp on a personal level. Speaking with People, she shared that she was aiming for authenticity. "I wanted the video to be authentic and genuine, as well as be captured just the right way, so finding Madeline to play our leading lady was such a gift!" she said. "Also, she was Miss Wheelchair USA 2017, which I think is amazing. I was so blessed to get to know her on set. She was so kind and radiated such light!"
In 2021, Barrett earned two Billboard hits, as well as a new addition to the family. In January, she and Cade Foehner welcomed their first child, Baylah May, per Entertainment Tonight. With one blessing after another rolling in, Barrett and Foehner certainly have a lot to celebrate. Having someone by your side through good times and bad is something worth singing about.
Source: Read Full Article