James Bond has become a huge part of Daniel Craig's career. He's reached a status that only a few Bond actors have reached, and became synonymous with the character himself as a result.
Like other Bond actors before him, the 007 agent has changed Craig's life by turning him into a household name. But the James Bond role has also changed Craig's life in a very intimate way as well. Apart from making Craig unfathomably rich, playing the courageous Bond helped Craig get over a very common fear.
James Bond helped Daniel Craig overcome a personal phobia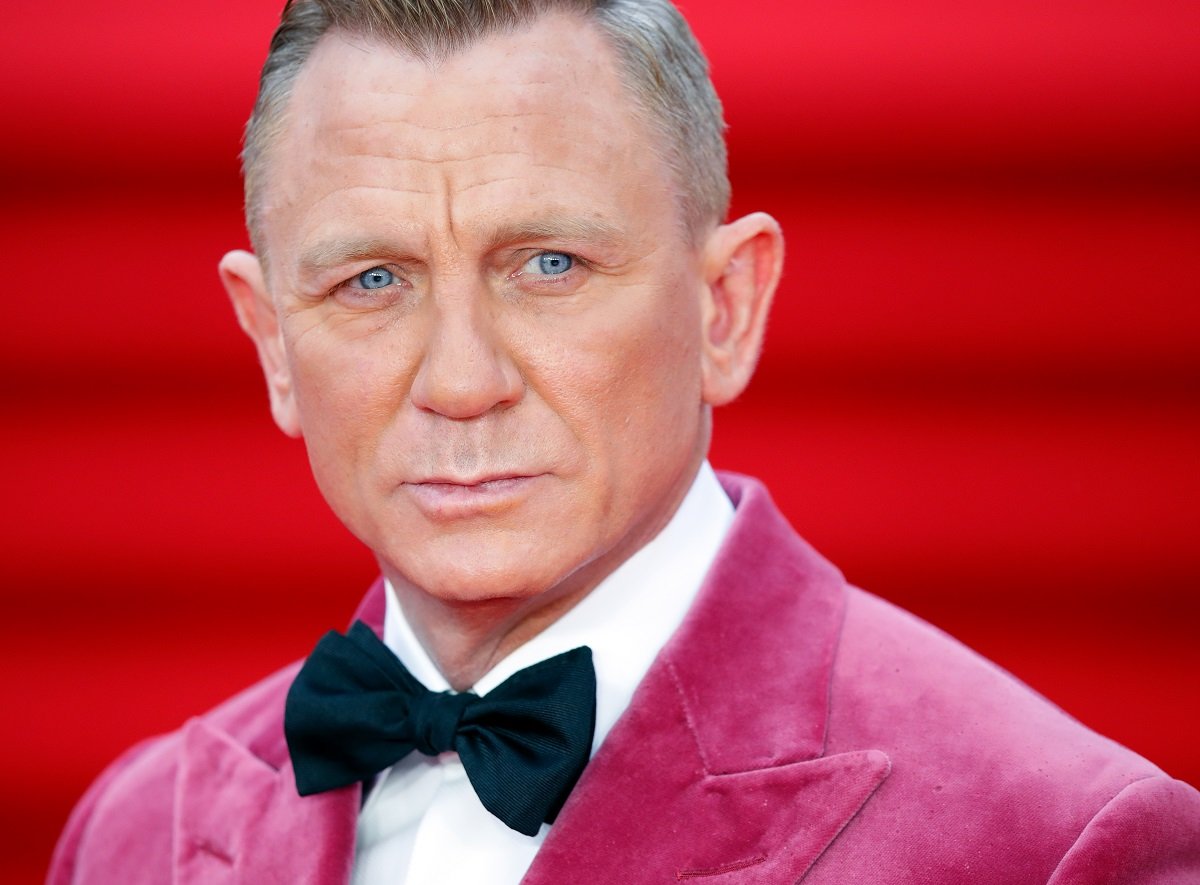 Daniel Craig reveals that James Bond helped him overcome a crippling fear of heights. In particular, it was the now-iconic opening scene in Casino Royale that put his fears at ease. In the scene, Craig is grappling with his adversary while on a 200-foot crane.
"It was borderline fun and fear," Craig said about the experience according to the Irish Examiner. "You just have to do it."
In a much more recent interview with GQ, Craig gave the magazine an update on his fear of heights, showcasing another small way the role has changed Craig for the better.
"When I started Casino Royale, I was afraid of heights, and after it, I wasn't."
But although James Bond has helped Craig grow, Craig has also helped James Bond grow as a character.
How Daniel Craig's James Bond is different than past James Bonds
Daniel Craig has motivated the character to evolve in many ways. Whereas past actors have portrayed Bond as a charming yet sometimes manipulative womanizer, Craig acknowledges that his Bond challenged that dynamic.
"He's flawed, and his attitude towards the world and towards women is questionable, and I think that's interesting," Craig told GQ "The way we've tried to deal with it is to cast as many strong female characters as possible, and for him to go up against those people."
Craig was also different than past Bonds in terms of aesthetics. His blonde hair was a far cry away from his predecessor's hairstyles, and his physique was bulkier than the slim, modelesque figures of his contemporaries.
"As far as the evolution of the character's mentality and physicality goes, he had a firm idea of what he wanted to do," Craig's longtime conditioning coach, Simon Waterson, said to CNN.
The new direction Craig took Bond in was intentional, however, reflecting a new world. And it was a change championed by Barbara Broccoli, the producer of the Bond films.
"It was a new century and a new era. It felt like we had to redefine," Broccoli said according to an earlier edition of GQ.
Daniel Craig really didn't think he was going to be James Bond
Daniel Craig was sure he wasn't going to end up as James Bond, and that the people who sought him out had the wrong guy. As a coping mechanism for what he saw as inevitable rejection, Craig tried to convince himself he didn't even want the part. Craig explained his thought process when pining for the role to GQ.
"How dare you? How dare you offer this to me?" Craig said in his head. "It's just ludicrous. But it was all a defense."
Craig felt they weren't seriously eying him for the role and were just feeling him out without planning to give him the part.
"I remember saying to them early on, 'I can't do a Sean Connery impression. I can't be Pierce,' " he said.
But as history has written, Craig couldn't have been more wrong. Not only did he nail the part, but he's also been playing Bond longer than other Bond actors. Adding to his accomplishments, Craig leads the most successful James Bond franchise, with his films grossing a combined $3 billion. It's a total that his final Bond film, No Time To Die, will be adding on to.
"James Bond has changed my life immeasurably – 99 per cent of it for the better," Craig said to GQ about the role. "I could never imagine being where I am today without James Bond."
Source: Read Full Article