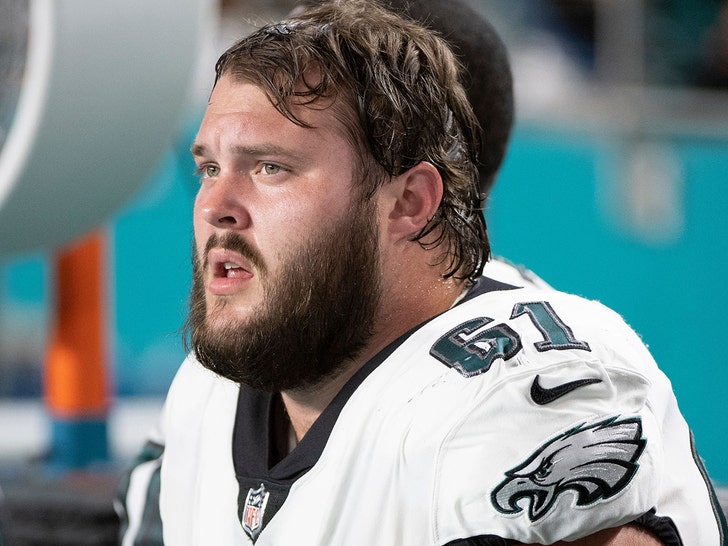 Philadelphia Eagles offensive lineman Josh Sills allegedly forced a woman to perform oral sex on him for "approximately 20 minutes" in his truck back in 2019 … this according to a new police report, obtained by TMZ Sports.
In the Guernsey County Sheriff's Office docs, cops say a woman told them the incident happened in Ohio at around 2 AM on Dec. 5, 2019 … after Sills had given her and her cousin a ride back to her cousin's home from a local cafe.
Cops say the alleged victim, who was 21 years old at the time, told them as her cousin got out of the car — Sills grabbed her by the arm and pulled her back in. The woman, according to the docs, said her cousin "did not think anything of it and shut the door and walked into the house."
Eagles' Josh Sills Indicted on Rape, Kidnapping Charges Days Before Super Bowl
In the report, authorities say the woman told them Sills then began his sexual assault, attempting to kiss her … before grabbing her by the neck and throwing her down on the seat. The alleged victim said Sills unbuttoned her pants and began groping her — all while she told him to stop repeatedly.
Cops say the woman told them Sills eventually sat up, grabbed her by the back of her neck and pulled her on top of him — telling her, "she was doing this and was not leaving until she did this."
She claims, according to the report, that Sills then forced her to perform oral sex "until he did his thing." She asked him afterward if she could leave, according to the report, and when she said he told her "you will talk to me again," she got out of the truck and ran inside the home.
Cops say the woman told them Sills then left.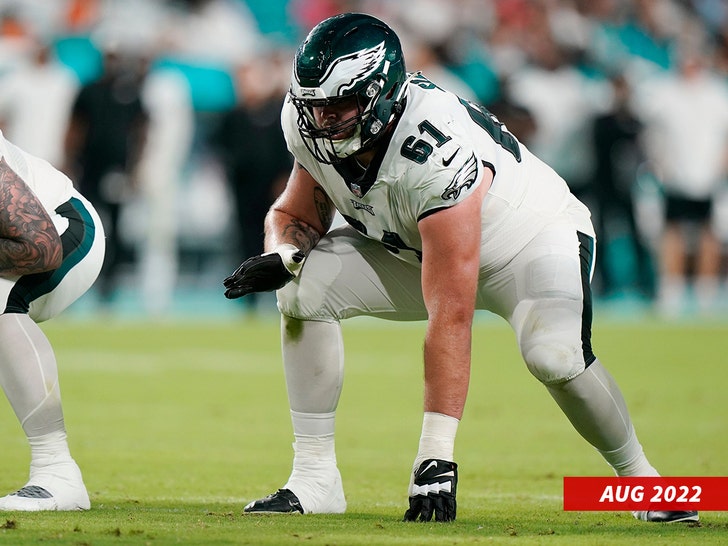 Police say in the report the woman had bruising in the back of her throat, her inner lip, her right ear and on the back of her left knee following the alleged assault. Cops said they did take photographs of her injuries.
According to the report, the woman had known Sills, who was also 21 years old at the time, for approximately seven or eight years … and had attended high school with him.
As we reported, police conducted an investigation into it all … and the NFL player was eventually indicted on one count of felony rape and one count of kidnapping on Wednesday.
He's due in court for a hearing in the case on Feb. 16 — just four days after his Eagles team takes on the Chiefs in Super Bowl LVII.
It's not clear yet if the 25-year-old rookie reserve lineman will suit up for the game — the Eagles said in a statement Wednesday afternoon, "The organization is aware of the legal matter involving Josh Sills. We have been in communication with the league office and are in the process of gathering more information. We have no further comment at this time."
Source: Read Full Article