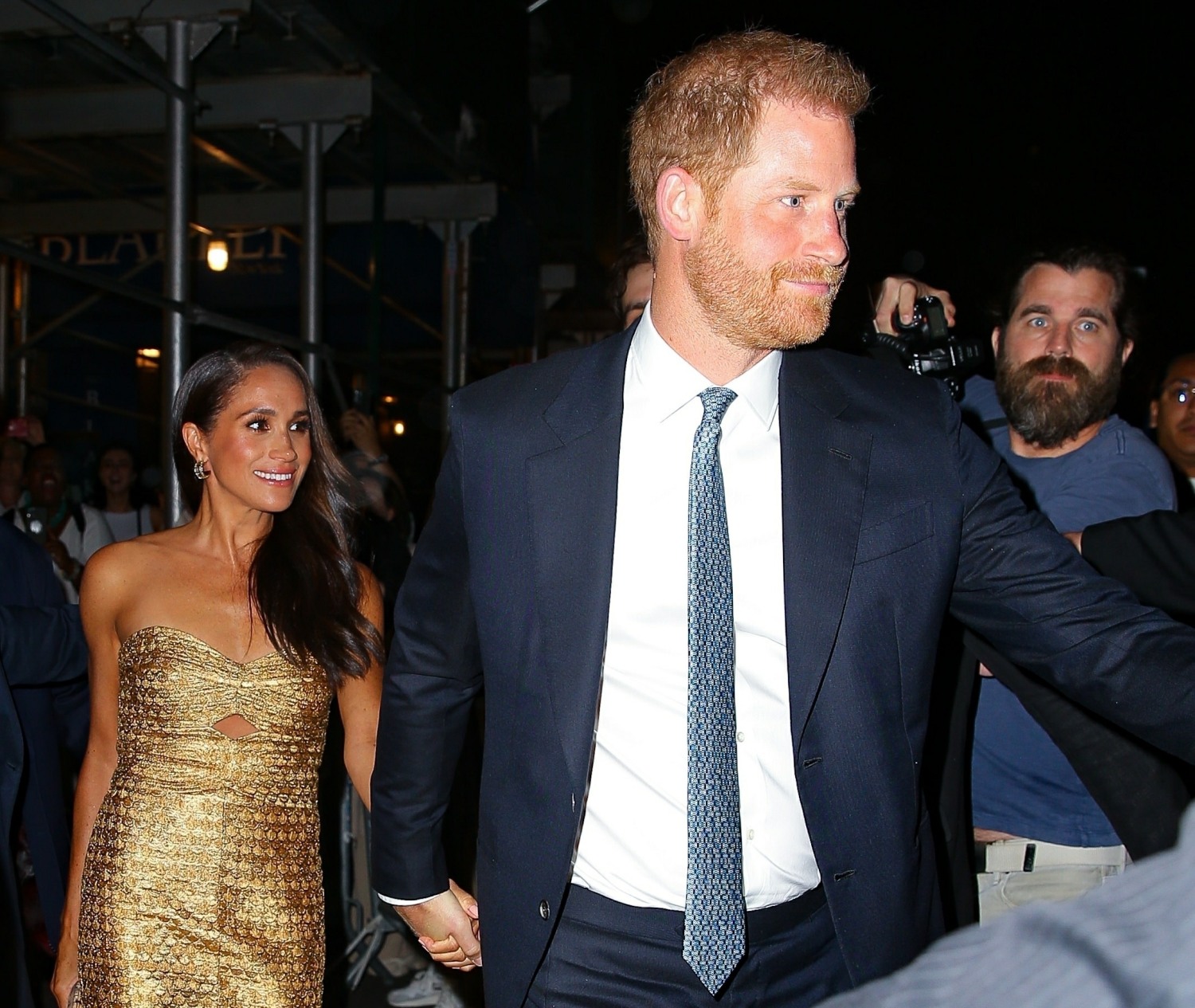 The Duchess of Sussex was photographed on Friday in Montecito and the Daily Mail paid for the exclusive photos. They ran the pics as their top story throughout the day on Saturday, the same day as Trooping the Colour in the UK. As in, as the British press was being inundated with new photos of the all-white Buckingham Palace balcony, the Mail's top story was Meghan "looking glum" in an ensemble by La Ligne. The jeans and the sweater are both from La Ligne. And I don't think she looked glum as much as she just looked like a pretty woman going through her day.
— Daily Mail Online (@MailOnline) June 18, 2023
Meanwhile, Page Six had particularly nasty coverage of the Sussexes' Spotify deal coming to an end, with the added bonus (to Page Six) of Bill Simmons calling the Sussexes "grifters." According to Page Six's sources, the Sussexes are "not broke" but they will need to find new revenue streams in a hurry.
The Sussexes' lifestyle: The collapse of the Spotify deal piles financial pressure on the Sussexes as exorbitant bills for their Montecito, Calif. lifestyle mount. Their sprawling Tuscan-style estate, bought for $14.7 million in June 2020, has a hefty mortgage. Annual property taxes alone cost $144,427 and there is staffing and maintenance on top. The bill for the couple's private security detail is believed to be about $2 million a year, there are legal fees from Harry's unending battles with the British press — and they have to keep their Archewell company afloat without Spotify's cash. "They're not broke," stressed a source. "But they're going to have to keep spending their money, instead of banking it."

The Sussexes should have done more for their Spotify contract: Sources pointedly contrasted the Sussexes' failed deal with the Obamas' similar deal, which ended last year. "Although 'Archetypes' did well and got a couple of awards, when you go into a deal like this, to have just one series over that course of time is not great," a source close to the Sussexes' deal said. "To put that into context, the Obamas and their production company, Higher Ground, delivered multiple new series."

Lazy & difficult? Another industry insider added, "Spotify wants to focus on people who drive strong audiences, like Alex Cooper, Dax Shepard and Emma Chamberlain. There are a lot of great creators who are very eager. Meghan and Harry are the outlier on all of this, I think they have come off as being lazy and difficult."

Their Netflix deal: So far, the only other show the couple has coming out is "Heart of Invictus," which was filmed while they were at the Invictus Games, for wounded service personnel, in The Hague last year. Page Six has been told it's still slated to stream in August, a month before Harry and Markle fly to Germany for this year's Invictus Games. It is unclear if this time they will be accompanied by documentary crews. A Netflix source said they remain "very valued" partners with the company, and the decision is "business as usual."

Meghan's plans: Despite the collapse of the Spotify deal, Markle — who sees herself as an entrepreneur — is making plans to launch her own business, akin to Gwyneth Paltrow's Goop. She also would love to be the face of a luxury brand, something like Cartier, according to friends. "Meghan is super quiet at the moment," said someone who knows her. "And she always does that just before she makes a big announcement."

The Sussexes are turning down work: As for cash, the Sussexes are still working with Hollywood money man Adam Lilling and Markle's longtime business manager Andrew Meyer. Their relationship dates back to when she starred in the TV show "Suits." Harry is also earning from online therapy start-up Better Up, where he has the title of Chief Impact Officer. He's not paid as an employee, Page Six is told, but is on a larger deal. The Sussexes have, however, turned down work, including being guest speakers to a group of CEOs at a closed-door "summit" in California.
[From Page Six]
"Piles financial pressure on the Sussexes as exorbitant bills for their Montecito, Calif. lifestyle mount" – they have a mortgage on their one home, they're still making plenty of money, and they pay a lot for their private security because they need it. That's it. They make it sound like the Sussexes have spent the past three years living way beyond their means. They have not. I've always been impressed with how the Sussexes have managed their money post-Sussexit. They made two big deals, with Netflix and Spotify, and Harry is clearly getting some kind of backend from the super-successful BetterUp, plus the money he's made from his massively successful memoir. Meghan already had money from her years as a working actress, and Harry had the trust his mother left him. They made good business choices out of necessity in 2020, and Meghan signing on with WME shows that she's ready to grow her business beyond the choices they made in 2020.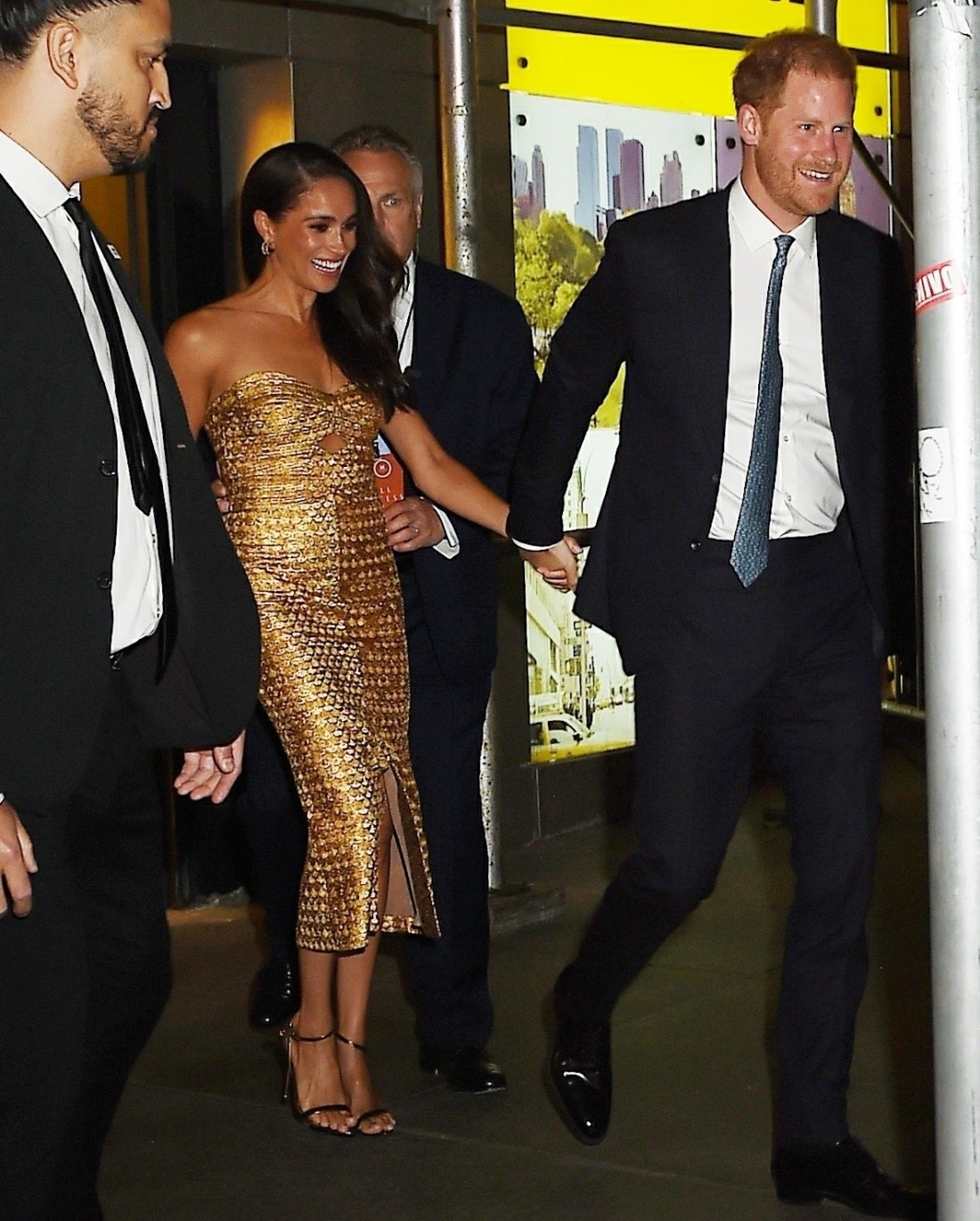 Photos courtesy of Backgrid.
Source: Read Full Article