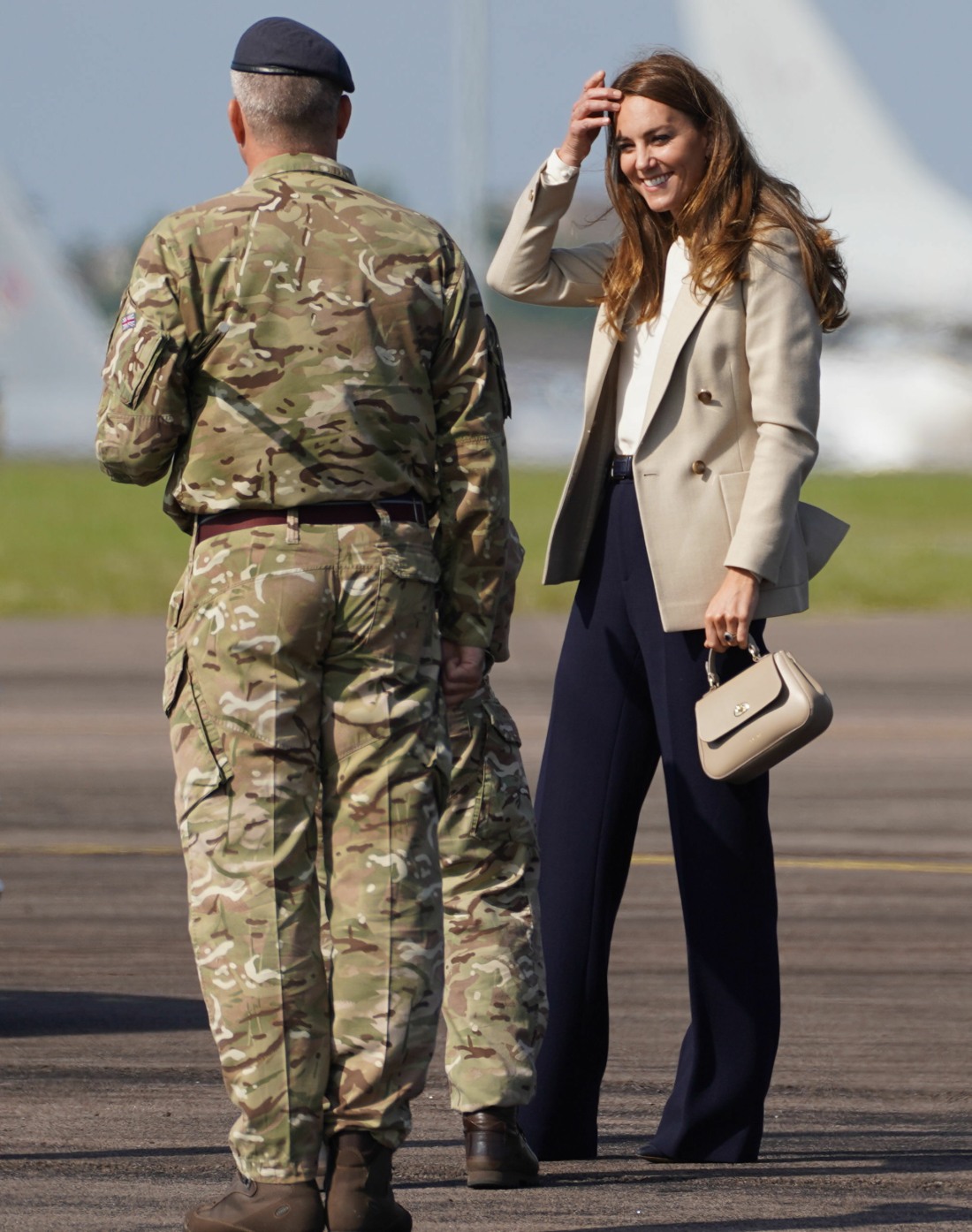 This is what it's going to be like from now on. Maybe this is the way it's been for months now. The Windsors will make careful plans to pull focus from the Duke and Duchess of Sussex, and then their careful planning will go to sh-t when Harry and Meghan simply exist, and thrive, and excel. So it is today, where the Duchess of Cambridge made a special plan to come out of hiding. Kate has not been seen in public since July 11th, the day of the Wimbledon men's final and the Euro final. She took off for two months and four days, and decided to come back to public-eventing on Prince Harry's birthday. And so obviously, Time Magazine dropped their Most Influential cover with H&M. *chef's kiss*
As for Katie Keen's keen style, she wore a simple ensemble of navy trousers, a long-sleeved white blouse and a £285 Reiss blazer. The blazer, I am sure, is new. The whole outfit could be new, but I'll wait for What Kate Wore to confirm. So far, they just have the ID on her purse: Tusting's Mini Holly bag (retailing for £295). She wore her hair down, even though she knew she was going to be at a windy RAF base.
The event was simple enough – Kate stopping by an RAF base to thank the military and civilians who helped thousands of British citizens and refugees escape Afghanistan before the Taliban took control. You can read more about it here.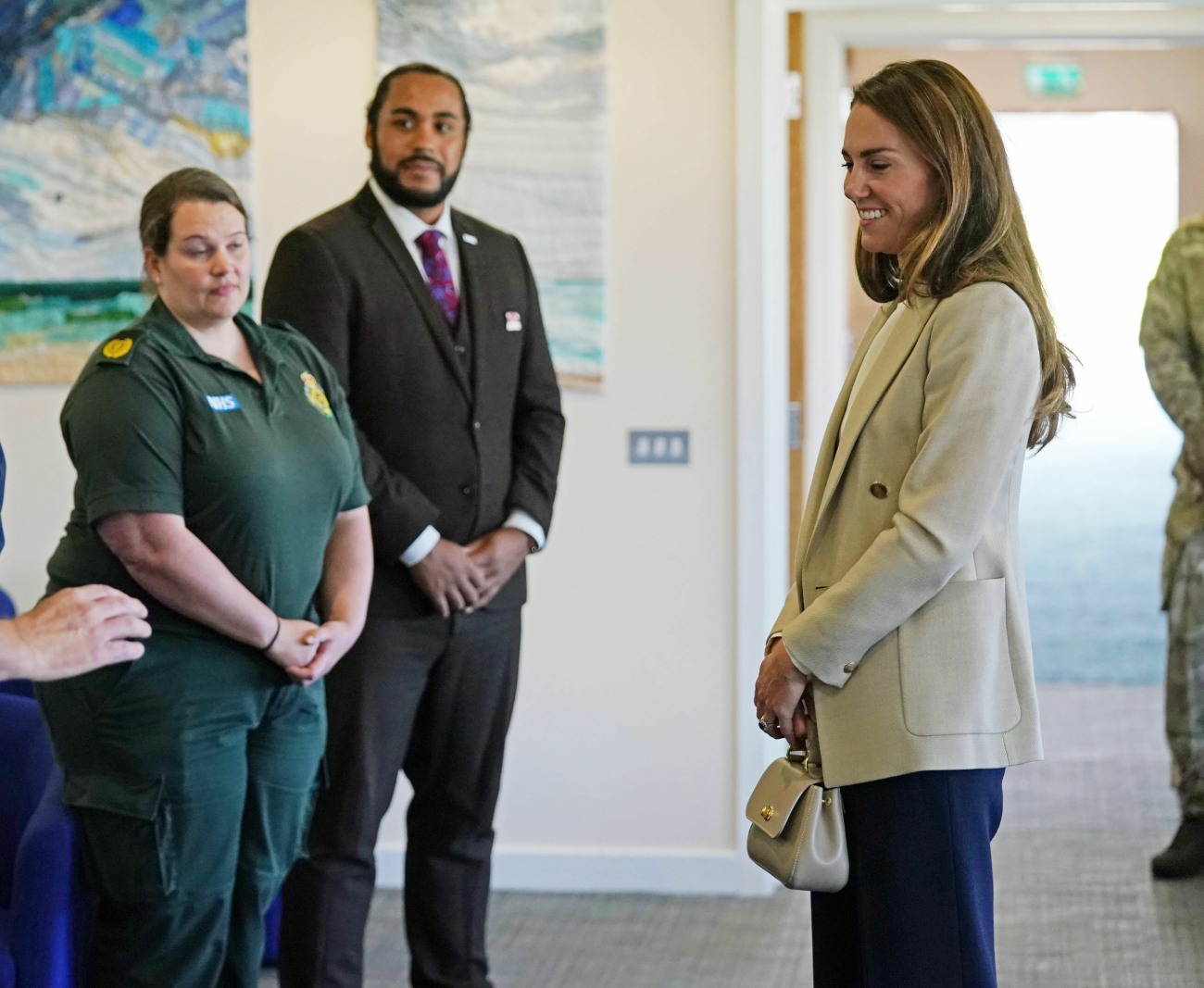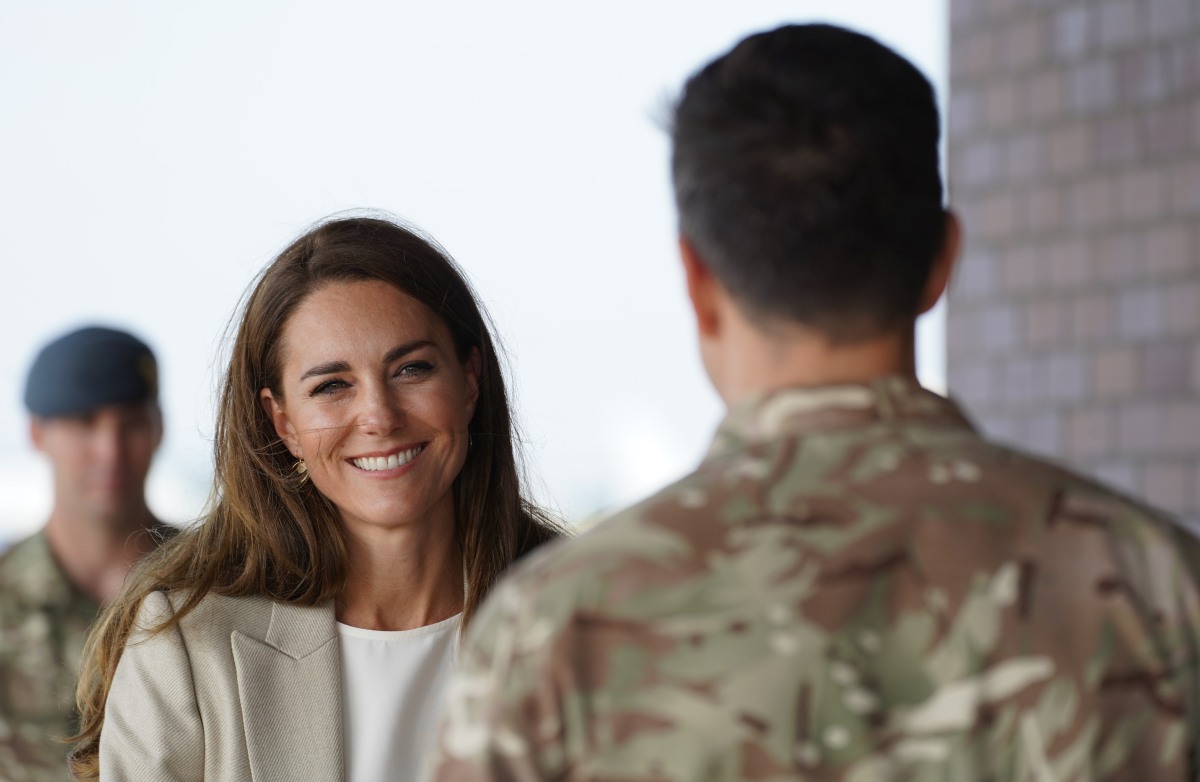 Photos courtesy of Avalon Red.
Source: Read Full Article