It's coming down to the wire for Vinny Guadagnino of MTV's Double Shot at Love. With three remaining contestants left in his season of competition, he must decide on the one he is interested in exploring a deeper relationship. Fans appear to have their hearts set on this one contestant to win. Who is it that has captured their imaginations and hopes for their favorite bachelor to settle down finally?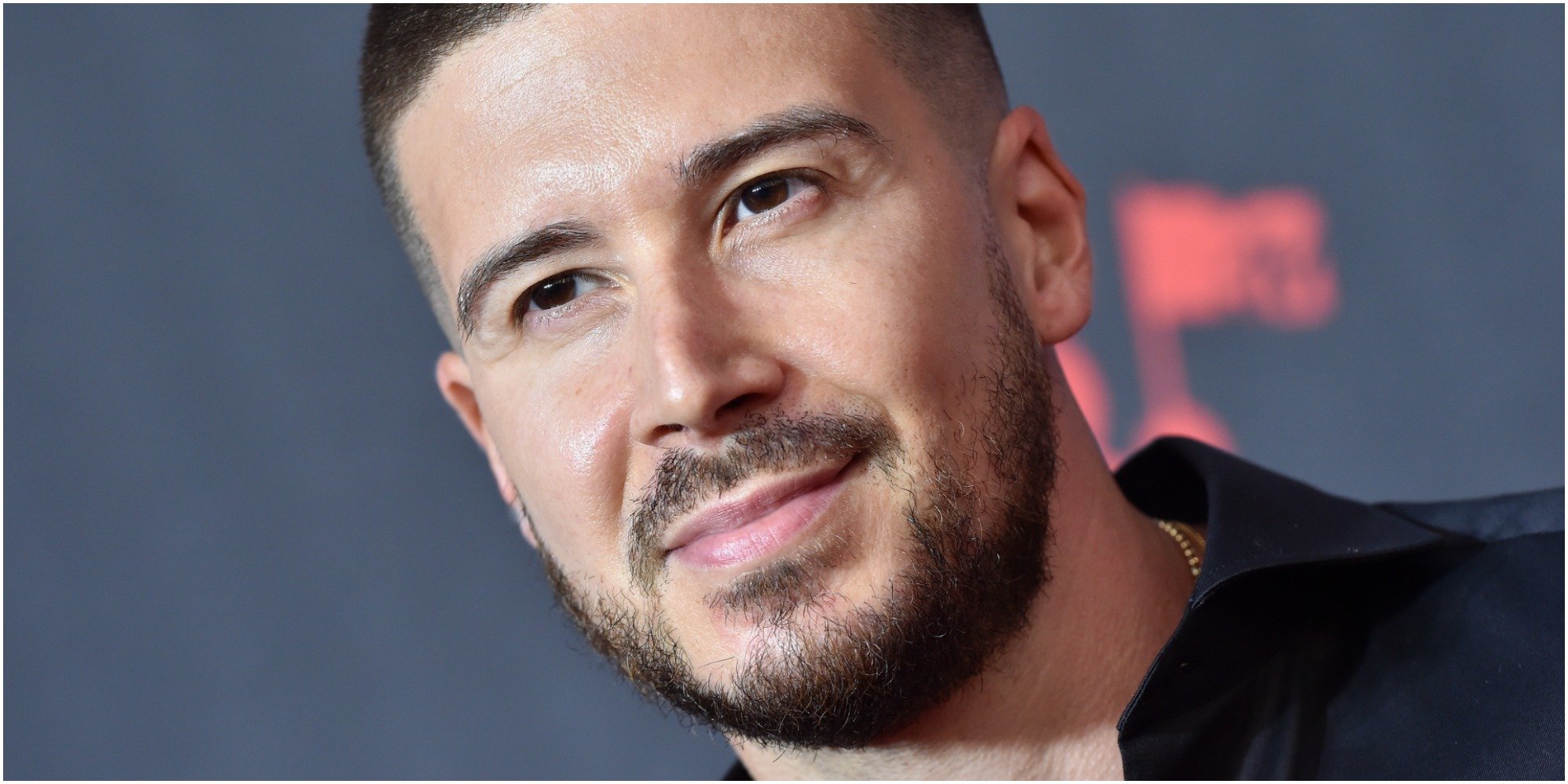 Will the third time be the charm for Vinny Guadagnino on 'Double Shot at Love?'
This is the third time Guadagnino has attempted to find a lasting relationship as one of the stars of Double Shot at Love.
During the first season of the series, Guadagnino and Paul "Pauly D" DelVecchio looked for love. Each made a lasting connection to several finalists. While Pauly decided to go solo at the finale of season one, Vinny decided on Alysse Joyner as his number one.
Although they were not allowed to see one another during the five months since the finale was taped, Joyner and Guadagnino could text each other in an attempt to continue to know one another better until they revealed their relationship.
However, the Jersey Shore: Family Vacation star was reportedly not that great at texting Joyner, and they ultimately split before the series reunion special. Guadagnino tweeted about his breakup with Joyner.
In season two, Guadagnino revisited a connection he made during season one with contestant Maria Elizondo. While the couple had physical and emotional chemistry, a real relationship never got off the ground.
Who are Vinny Guadagnino's final three contestants?
In a synopsis that teases the season 3 finale of Double Shot at Love, MTV spills that Vinny may have finally found his person.
It reads, "Double dates with Pauly and Nikki give Vinny a glimpse at his future with 'the one' as he makes his final decision. Vinny shocks one lady by sending her home early."
Akielia Rucker earned Guadagnino's first kiss of the season. The Missouri native also ranked highly with the reality star's mom Paola due to her desire to marry and have children.
Erika Devito from Long Island, New York, also appears to have a special place in Guadagnino's heart. They bonded during a makeshift boardwalk date earlier in the season.
Emily "Peachy" Piccinonno is the last finalist. She is also a Staten Island native, earning brownie points from Guadagnino's mom who wants him to settle down on the East Coast near his family. She also earned a top pick from his Uncle Nino (Antonio Giaimo).
This is the woman fans want to win this season of 'Double Shot at Love'
In the comments section of the above Instagram post, fans have leaned toward one contestant in particular.
"Ok, so you clearly pick Peachy, and I hope you guys are still together. My favorite part was when your mom asked, 'what do you do with my son on these dates?'" penned one follower.
"Team Peachy all the way!" claimed a second fan.
"Peachy won, and she gave it away at the beginning of the season lol she's the only one from the show that's following Vinny's friends," spilled a third Instagram user.
However, one fan appears to differ in opinion.
"Erika D. Is getting an interesting edit. She's sitting next to Vinny in almost all group scenes, but we haven't seen her much since their first one-on-one date. I think he's wild about her, but it's getting edited to surprise us," wrote a fourth viewer.
Double Shot at Love airs tonight at 9 p.m. EST on MTV.
Source: Read Full Article