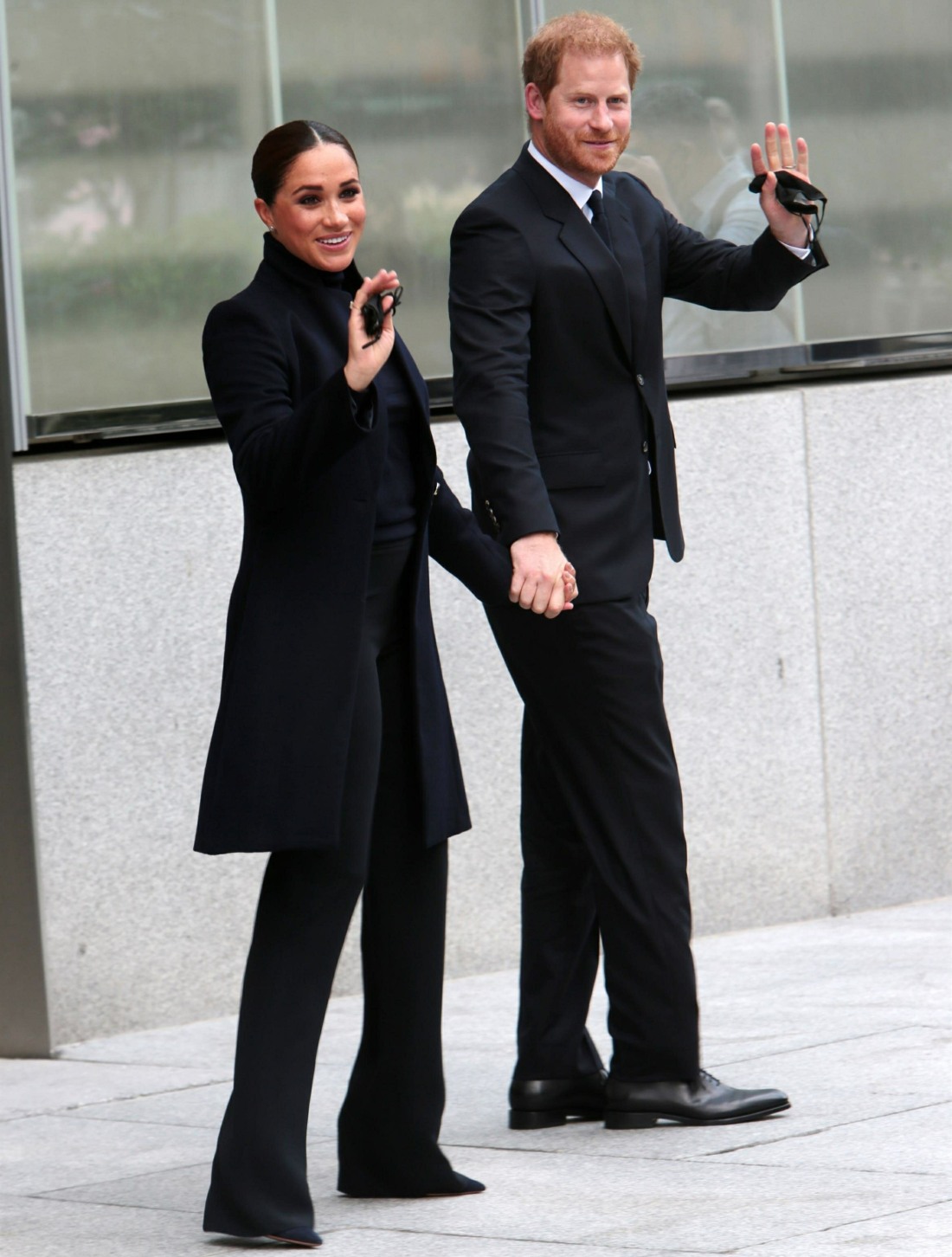 Okay, I'm starting to believe that the Duchess of Sussex's ensemble is made up of black trousers, a navy turtleneck and a navy coat. That's what it looks like in photos now. Which is still respectful – I think dark, somber colors are fine when you're global citizen/royals making a traditional dignitary-visit with politicians to the site of a terrorist attack. The ensemble is definitely more appropriate than a hot pink coat.
For sh-ts and giggles, I went to the Daily Mail to see how this first event in New York was being covered. The Daily Mail isn't frothing at the mouth…yet. I'm sure in the coming hours and days, they'll quote every salty, regressive, misogynistic royal commentator out there, all of whom will be getting the same talking points from Kensington Palace. The Mail raised two issues which I guess they desperately want to be the headlines: "It is unclear if the Sussexes – famed for their pronouncements on climate change – arrived in New York on a commercial flight or flew there by private jet." What's funny about that is that Kate and William travel almost exclusively by private helicopter.
And the Mail mentioned this: "Meghan last visited the city in February 2019, when pals including Amal Clooney and Gayle King held a lavish baby shower for her at The Mark Hotel's $75,000-a-night penthouse suite on Manhattan's Upper East Side. The Duchess traveled to that bash from London on a private jet, with the bash estimated to have cost $500,000." What's funny about that is that Meghan visited New York in September 2019 for the US Open women's final. That was her actual last trip to New York before now. But sure, such an extravagant baby shower! How dare she do that… two and a half years ago. I guess they're trying to say that Meghan and Harry are spending too much of their OWN money on this trip? Lord help us.
Anyway, I bet we get more appearances from them today and tomorrow. I bet they visit a charity or some kind of worthy non-profit, don't you?
PS… Something I've been thinking about all week is how Kensington Palace ran to Richard Kay right after the Oprah interview and Kay basically said William and Kate were the saviors of the monarchy and that W&K needed to be sent to New York immediately to shore up American support for the Windsors. Looks like Harry and Meghan made it to the Big Apple before the Keens.
Embed from Getty Images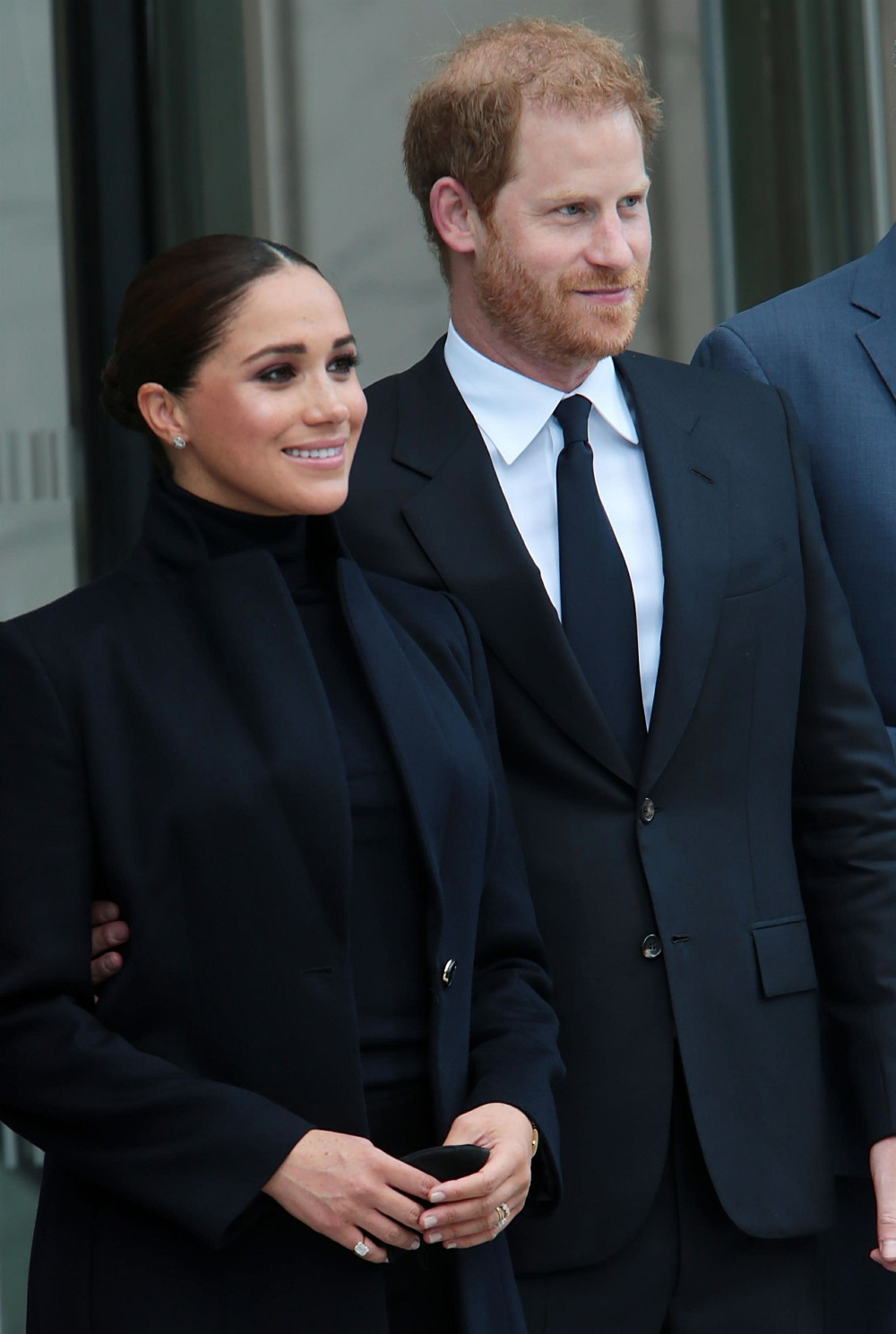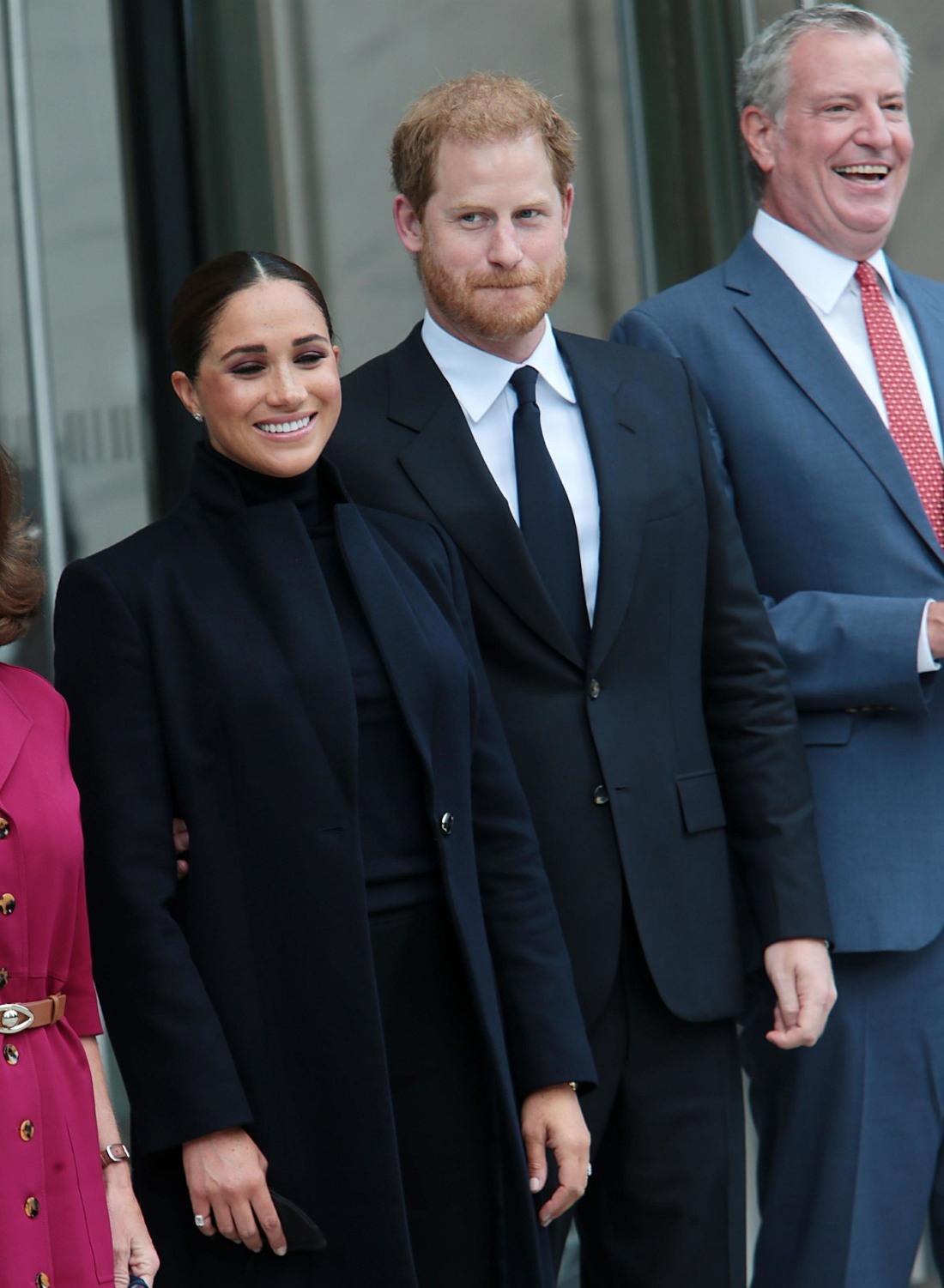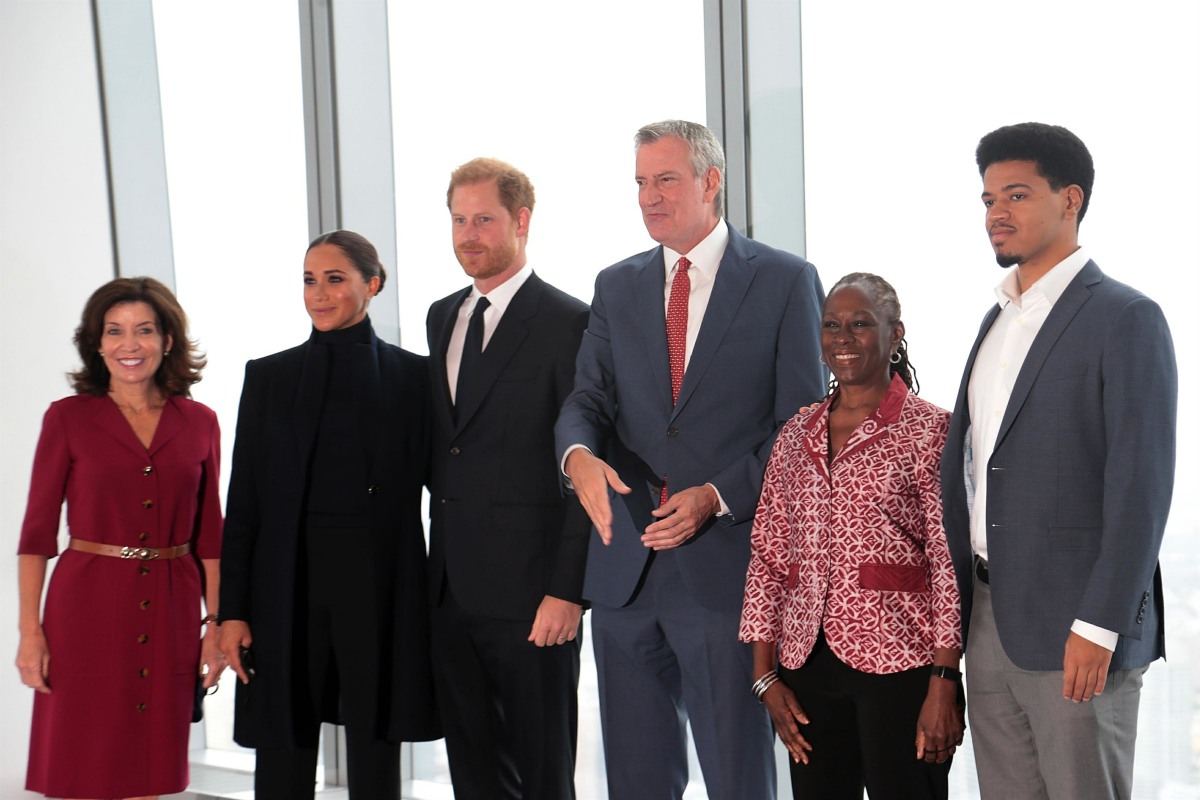 Photos courtesy of Getty, Backgrid, screencaps from videos.
Source: Read Full Article