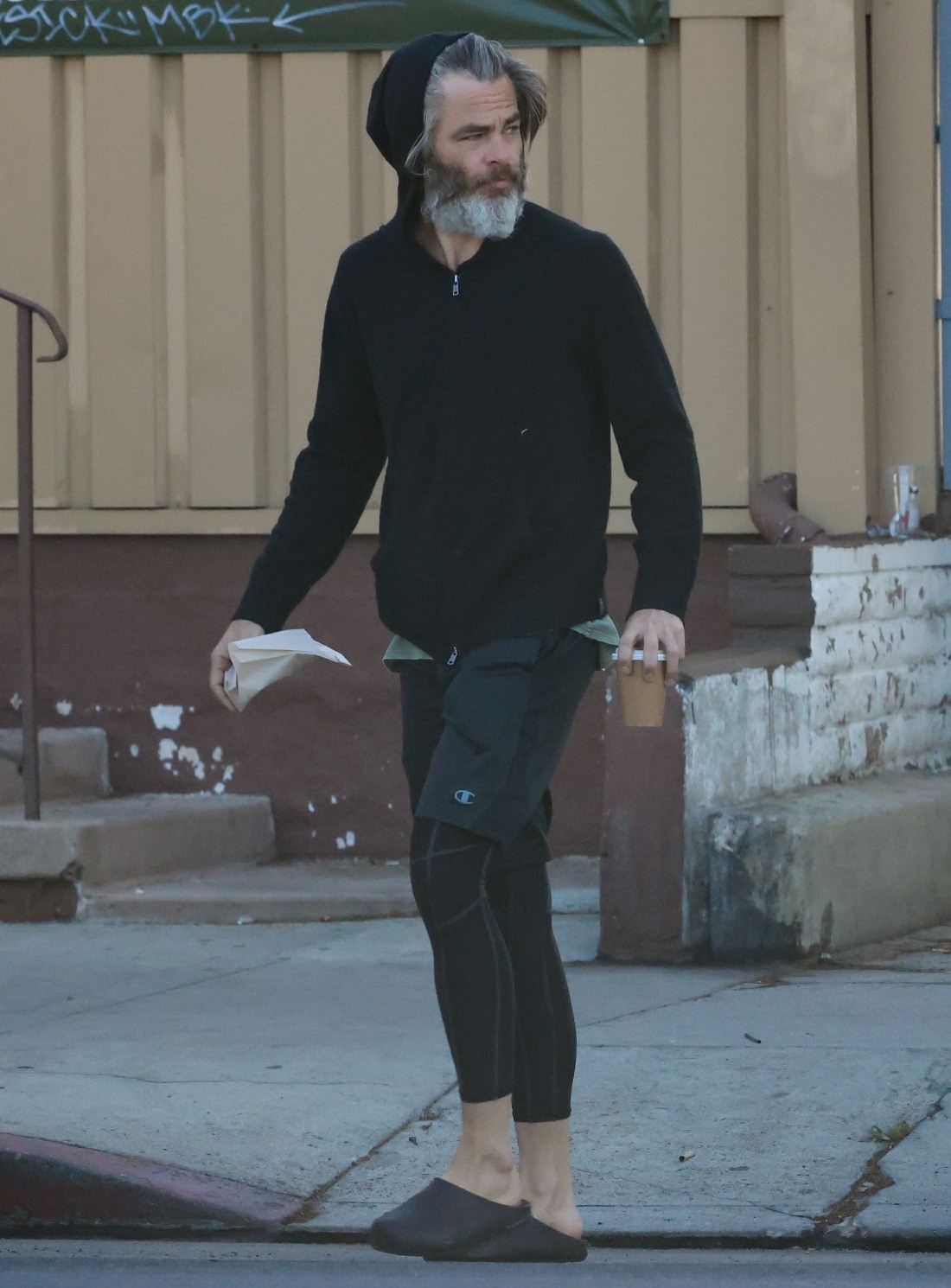 We love a furry man who goes out to get his morning coffee wearing compression leggings, a hoodie and MULES! These are photos of Chris Pine a few days ago in Los Feliz, making a morning coffee run. The lengths people will go to avoid making their own coffee! Pine is apparently newly single, maybe Annabelle was the one who knew how to work his coffee machine. Maybe he was just picking something up after a morning run? Who knows. We're seeing more of Chris Pine these days because he's promoting All the Old Knives. I would imagine that's why he waved to the paparazzo taking these pics too. As for Chris's salt-and-pepper beard and general Hot Wolf Realness energy, when he was on the carpet for the All the Old Knives premiere, he explained why he's so furry and wolfy these days:
Chris Pine is debuting a whole new 'do. ET's Lauren Zima spoke to Pine at the premiere of his new film, All the Old Knives, where he was rocking quite a different look from the clean-shaven face and short hair we're used to seeing from the Wonder Woman star.

"I guess it's like, equal parts laziness and equal parts something I may do in the future here," Pine said of his salt-and-pepper beard and shaggy, '70s-esque long locks. "If there's any excuse not to shave and have makeup put on, I, you know.."

When asked if his new look was for a role, Pine kept it coy, telling ET, "Maybe."

"It's mostly laziness," he quipped.

Pine's cream-colored suit had a bit of a '70s flare to it as well. "This is my Gregg Allman look," the 41-year-old actor said, referencing the late The Allman Brothers Band leader. "This is my Gregg Allman '70s look. My publicist said I look like a Bee Gee, but I prefer Gregg Allman."

He wouldn't say if the look was for a Bee Gees biopic, but he wouldn't be opposed to starring in one either. "I mean, maybe? Call me up. I'm around," Pine joked.
[From ET]
So… that's kind of what I thought. Chris has been working during the pandemic, but whenever he's not working, he's just chilling at home in LA. He took the pandemic seriously, and I could see him enjoying the chance to just chill out at home, not shaving or doing much of anything. I bet he's been reading a lot, actually. He's a big reader. Also: did y'all know he was cast as Walter Cronkite in a movie about the media coverage of JFK's assassination? That is CRAZY.
Embed from Getty Images
Embed from Getty Images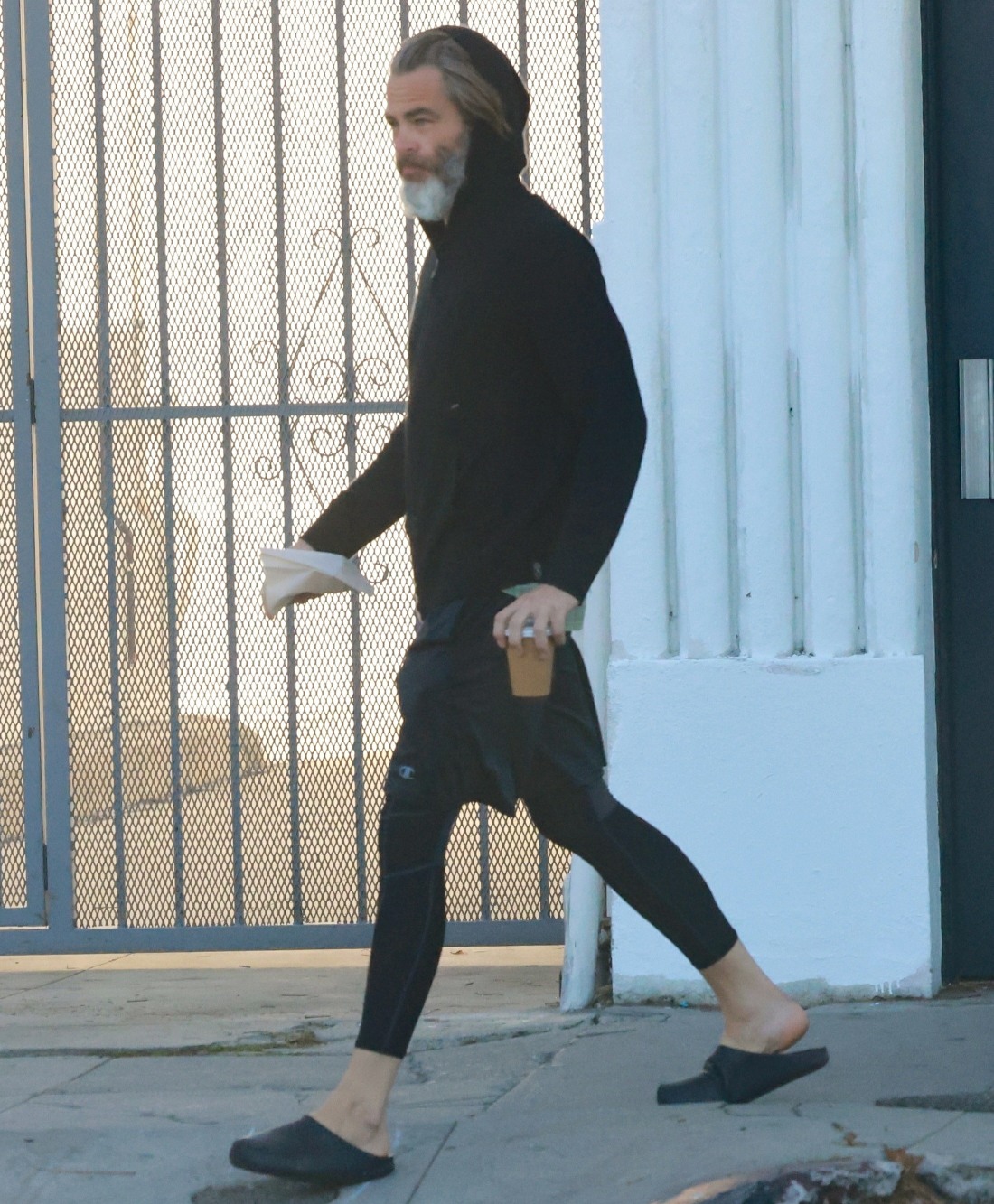 Photos courtesy of Backgrid, Getty.
Source: Read Full Article