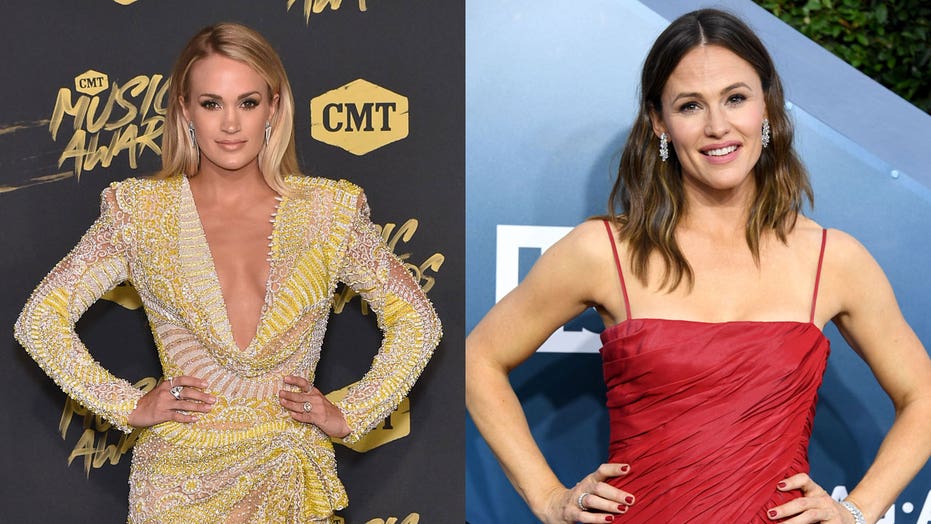 Fox News Flash top entertainment headlines of the week
Fox News Flash top entertainment and celebrity headlines are here. Check out what's clicking today in entertainment.
Celebrities including Carrie Underwood, Jennifer Garner, and Ryan Reynolds took to social media to honor the victims of 9/11 on the 20th anniversary of the deadly attacks.
On Sept. 11, 2021, Americans showed that despite the years that have passed since the Twin Towers fell, the victims will never be forgotten.
Underwood shared a lengthy post Saturday as she showed the flag flying at half-mast at EH-OK Farm.
"I remember exactly where I was 20 years ago when a friend told me on my way to class what had happened," Underwood wrote in her post. "It was absolutely impossible to comprehend at the time the words that he was saying. To be honest, 20 years later, I still can't comprehend it."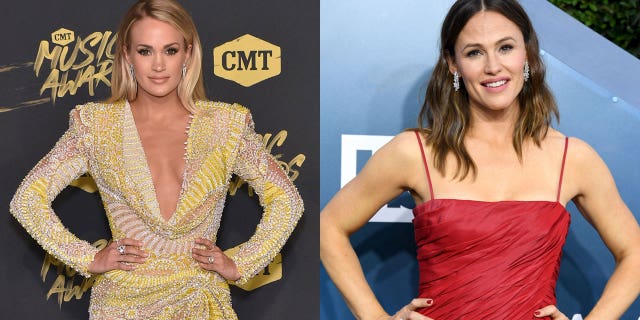 Celebrities including Carrie Underwood and Jennifer Garner honored the victims of the deadly 9/11 attacks on the 20th anniversary.
"We must never forget September 11 and how it changed us as a country," she added. "We must remember those that had their lives stolen that day and continue to pray for their families who are still grieving. And we continue to be thankful to those who were there to help…and are still here to help. God bless America."
Reynolds, who is Canadian, shared a post on his story paying tribute to the 26 Canadians who also lost their lives on the tragic day.
Reality TV star Kris Jenner shared a post that featured a photo comprised of headshots of victims from 9/11 with a shadow of the Twin Towers in the middle.
"20 years ago today," she wrote. "Take a moment this morning to remember and honor those who lost their lives, the families and friends who lost their loved ones, and the survivors of the horrific attacks on 9/11. We'll never forget the sacrifices made by the firefighters, early responders and civilians who risked everything to help others in the most incredible and unforgettable display of heroism."
"I'll never forget that day, and my thoughts are with everyone who lost someone they love," Jenner added. "Life is so precious and today is a reminder to me to cherish every single moment I have with those I love. We must show each other love, forgiveness, grace, and be thankful for the time we have together."
Model Gigi Hadid also shared a tribute.
"My heart is heavy today thinking of all the lives lost on this day 20 years ago," she wrote. "I will never forget that day, and since then, NYC has become a city that has given me so much. Sending light and love to all the first responders, New Yorkers, those who lost loved ones, and those affected worldwide by the tragedies of 2001. I am proud of the resilient spirit of NYC, and proud to be amongst it. May God Bless all."
Source: Read Full Article