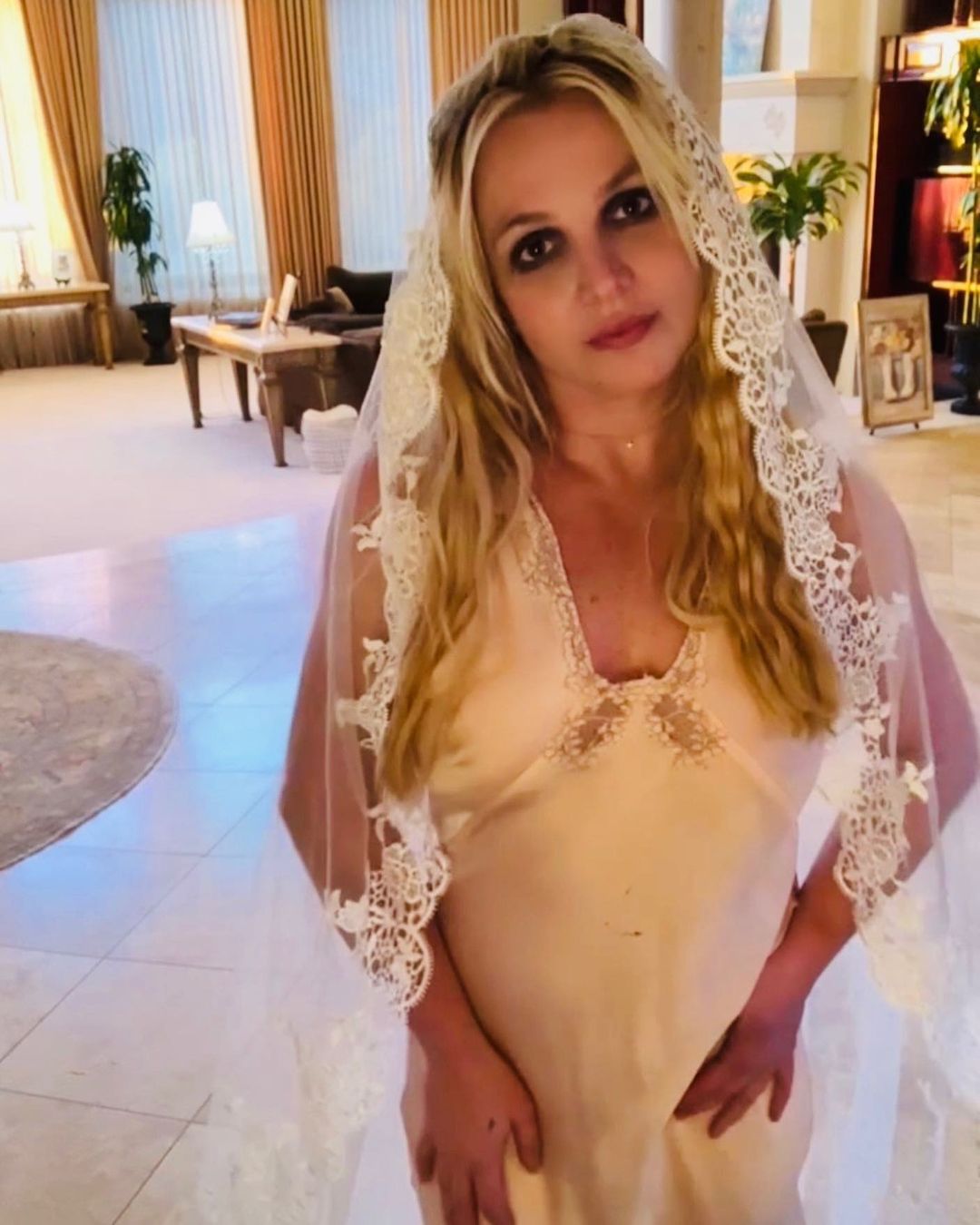 Britney Spears finally had her conservatorship removed in the fall of 2021. "Free Britney" worked, and Britney has been enjoying her newfound freedom ever since. Because Britney's fans were so instrumental in helping Britney seek and achieve freedom, those fans believe they're entitled to monitor her health and well-being. Those fans even went so far as to recently send police to Britney's home to do a welfare check. The thing is, once Britney's conservatorship was done, Britney can now make her own decisions about her medications, her doctors, her treatments and how she lives her life. Mine is not a pro- or anti-conservatorship stance, just a recognition that Freed Britney was always going to have a difficult time managing her own life after more than a decade of microscopic control exerted on her.
That's what we've been seeing for more than a year now: a fanbase with a parasocial entitlement to "monitor" Britney; a woman with a history of mental health issues now in charge of her own treatment and medication; a victim of financial, medical and parental abuse trying to understand and process that abuse. Of course it's messy and of course people have legitimate concerns about Britney's well-being. I'm not entirely sure that briefing People Magazine is the answer though.
Those in Britney Spears' life are worried about the pop star as she goes through a difficult time, multiple sources close to the singer tell PEOPLE. Spears' inner circle had an intervention planned for the "Hold Me Closer" singer, 41, but it was canceled at the last minute. She did, however, meet with a doctor on Wednesday night — and while the meeting went well, the next steps are unclear.

"Britney has been acting increasingly erratically and those around her have grown more concerned," a source says. "She is often up all night, sleeps during [the] day and has a lot of anger."

Another insider in Spears' circle tells PEOPLE that things behind the scenes have been "very difficult" and "absolutely chaotic" as those close to her encourage her to get help.

"Everyone had hoped Britney could be convinced to seek treatment before things got any worse but they knew it wouldn't be easy," the source says. "She's been going through a lot and has been increasingly combative."

The insider adds that Sam Asghari, whom Spears married in June after six years of dating, "is being as supportive as possible."
[From People]
This sounds familiar to anyone who has any experience with someone dealing with bipolar disorder. It sounds… a lot like Kanye West too, only Kanye is allowed to just exist in whatever harmful Nazi state he wants with his bros around to insulate him. As for Britney, she isn't a monster and what's happening is not some new thing. Now, am I concerned that she doesn't seem to be taking her meds, or that her meds don't seem to be working? Yes. Do I wish that Britney had better people in her life overall, people whom she can trust, people who will help her without their own agenda? Yes. I hope she's well and I hope she finds medical professionals who can help her. I hope she has people in her life whom she trusts no matter what.
https://www.instagram.com/p/CoeAkhkNjLj/
Photos courtesy of Britney's IG.
Source: Read Full Article