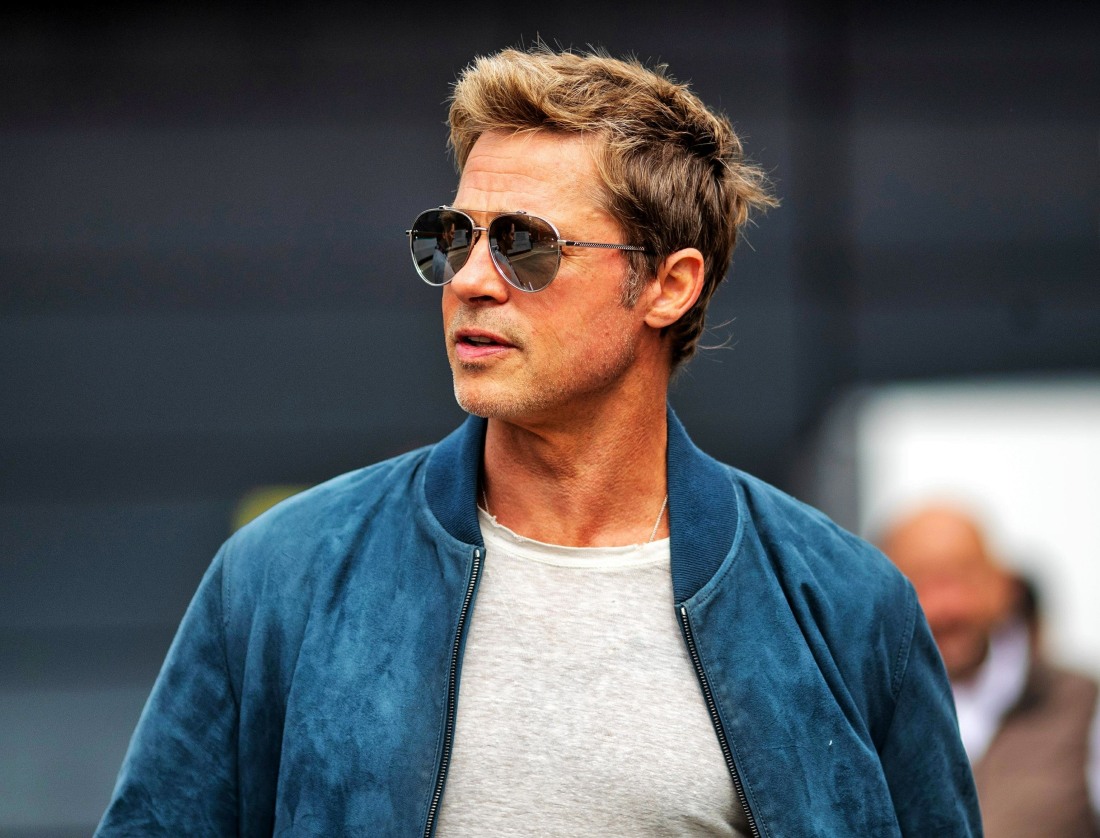 Here are some photos of Brad Pitt at the British F1 Grand Prix. He's currently filming there, he's making Apex, a film based on a fictional F1 driver. Pitt's playing the driver, Sonny Hayes. Lewis Hamilton is producing it and it's being directed by Joseph Kosinski, who directed Top Gun: Maverick. Pitt's been getting into F1 for months now, trying to show off how cool he is, like he's not an almost-60-year-old man with a recent history of alcohol abuse, financial abuse and physical abuse. I also have to say… I kind of wonder if they had to delay the filming schedule to allow Pitt's plastic surgery to settle. That jawline was carved by a surgeon.
It feels like it's been forever since Pitt's team gave us an update on his relationship with Ines de Ramon, the jewelry designer who used to be married to Paul Wesley. Ines and Brad have a performative showmance happening and I'm pretty sure they can go weeks and months without seeing each other. Well, last week, she was seen wearing a "B" necklace. So we are supposed to believe that they are still happening.
The other stuff around Pitt has been relatively quiet, at least in the English-language media. French media and European media have been covering some of what's happening at Chateau Miraval and all of the legal problems Pitt has now. Pitt's cracked-out team messed with the wrong Russian when they began attacking Yuri Scheffler, the man who bought Angelina Jolie's half of the Miraval estate. Scheffler is burying Pitt in lawsuits and legal actions in French courts, and reportedly, Scheffler is openly accusing Pitt of squandering something like 60 million Euros through mismanagement of Miraval. Pitt's also in deep sh-t with the French water board because Miraval now has five pools, and there are drought conditions in the South of France. Oh, and there are some big tax issues for Pitt in France as well. It will be curious to see if any English-language media picks up on the French reporting.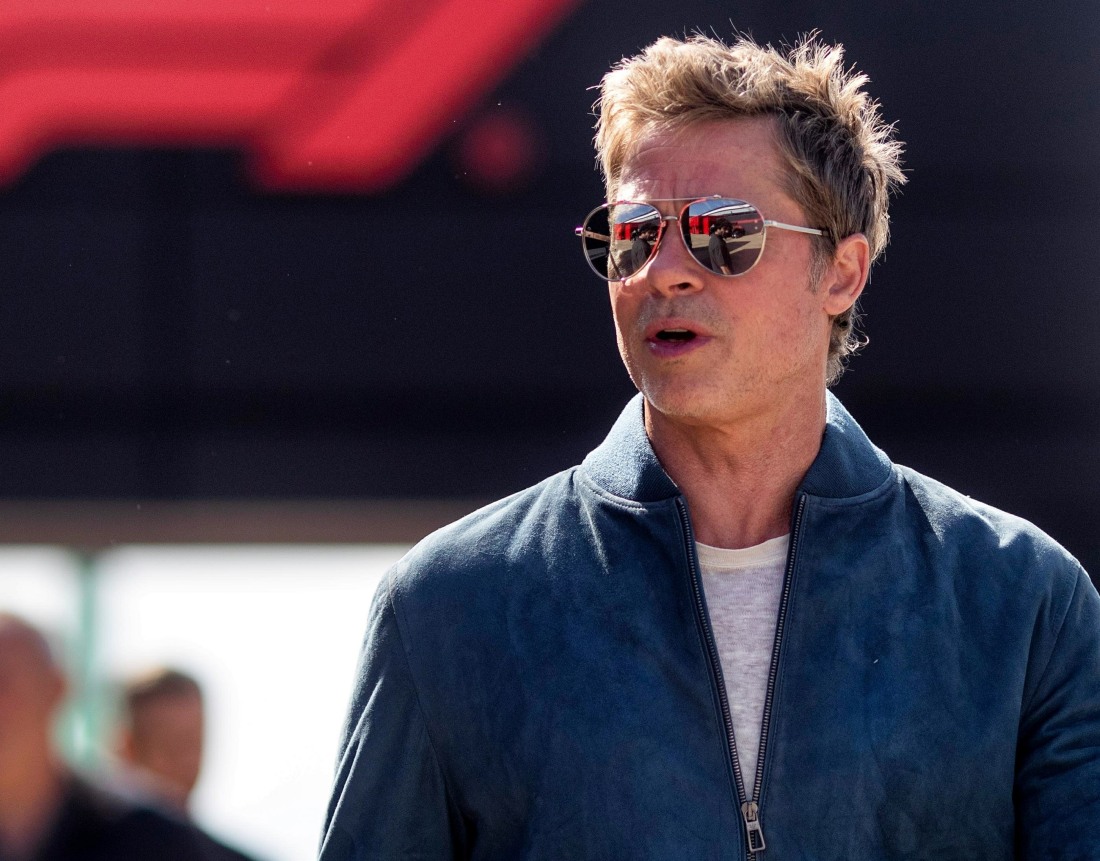 Photos courtesy of Backgrid.
Source: Read Full Article