The slap heard 'round the world created a ripple effect whose consequences will be felt for 10 years, if not more. Actor Will Smith shook audiences when he walked onto the Oscars stage and slapped comedian Chris Rock. The move has left observers divided about whether the confrontation was warranted or Smith overreacted. Others believe the Academy Awards staged the incident to boost ratings. A body language analyst weighs in on whether he thinks the slap was fake.
Will Smith slapped Chris Rock at the Oscars over an insensitive joke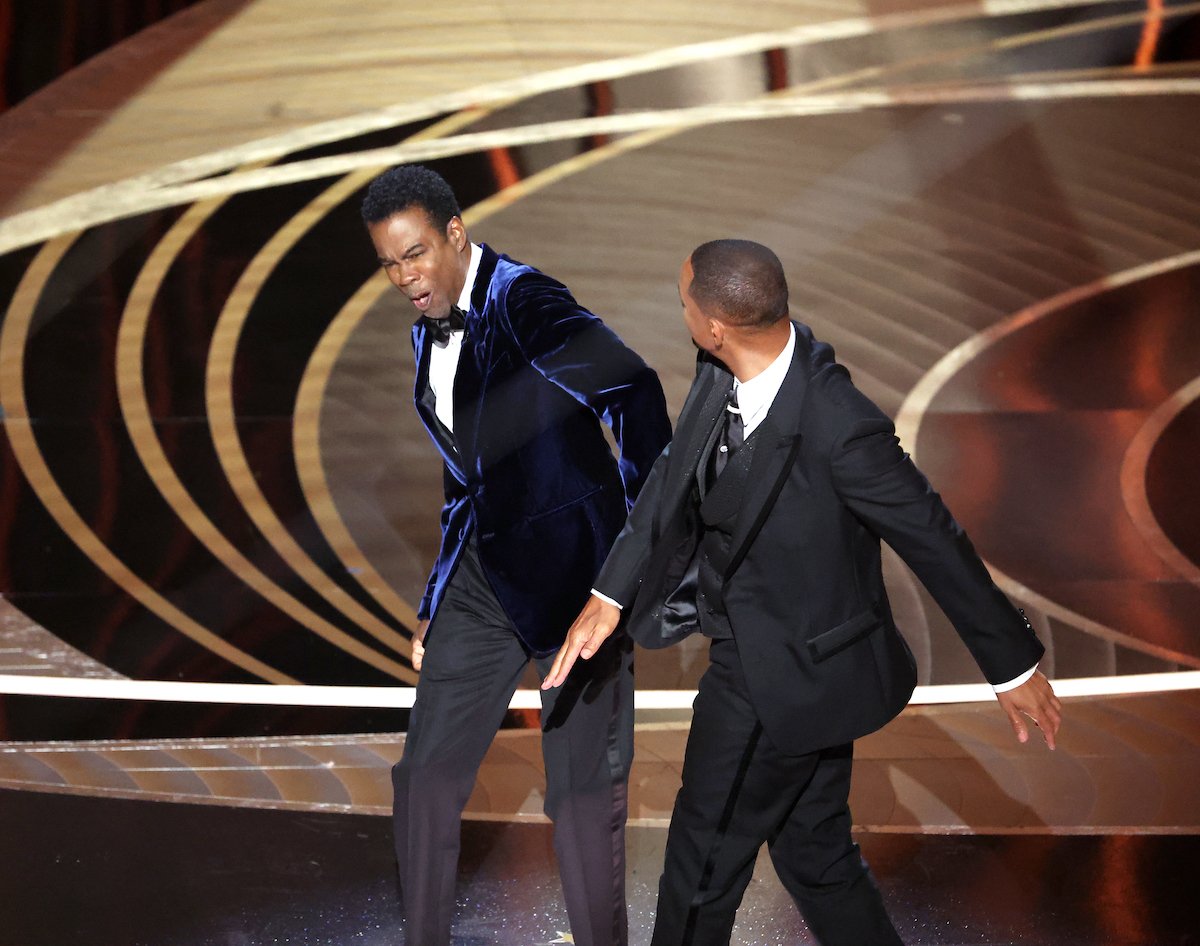 It's not uncommon for comedians to host awards shows or present awards for comic relief. It's also not unusual for said comedians or hosts to roast said attendees, such as when Ricky Gervais infamously hosted the 2020 Golden Globes.
The Will Smith-Chris Rock incident happened after Rock, who was on stage to present the documentary feature Oscar, compared Smith's wife, Jada Pinkett Smith, to the fictional character G.I Jane. The comedian joked that Pinkett Smith's shaved head made her the perfect fit to play the character, who also buzzed her hair off.
As it turns out, Pinkett Smith has been living with alopecia for years, which she has documented. Rock's joke didn't land well with Smith, who walked up on stage and smacked Rock across the face, much to the audience's surprise.
The comedian later admitted to not knowing about Pinkett Smith's condition. Smith issued an apology to Rock days later and denounced his behavior as "unacceptable." Although people called out both parties, some thought the fiasco was staged.
Body language expert analyzes Jada Pinkett Smith's reaction to Chris Rock's joke
A body language and behavior analyst who runs the YouTube channel The Behavioral Arts addresses the Oscars incident and weighs in on whether he thinks the slap was staged.
The expert, who goes by Spidey, begins by analyzing Pinkett Smith's reaction. He notes that her demeanor shifts in a matter of seconds from comfortably leaning back in her chair to stiff and half-rolling her eyes when the joke hits.
The analyst calls the situation "heartbreaking" and "vulnerable" for her and adds that he thinks there's no way she knew Rock would make that joke.
The body language expert analyzes Will Smith's reaction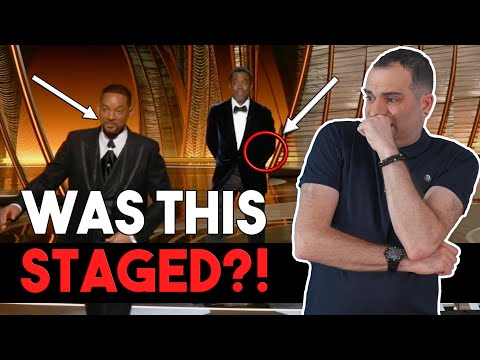 As for Will Smith, Spidey says, "I am pretty certain he didn't know this joke was coming." The analyst explains that he is sitting back, relaxed, with his legs crossed. "That is pretty much the emblem of the stance when people don't expect to go anywhere … Can he fake that comfort? Yes, but I don't see a reason for him to do that, to try to fool body language experts. This is an entirely emotional response."
The analyst also mentions the actor's smirk as he walks off the stage after the slap. Spidey says if an Oscar-winning actor wanted to act like he was pissed, he wouldn't have smirked uncomfortably — he would have cried or looked angry and played to the cameras.
The anaylyst believes the smirk indicates Smith is having an emotional experience instead of playing out a scripted part. In that moment, he is smug and proud of what he did to defend and protect his wife.
Then, after Smith sits back down, we see "pure anger" when he yells, "Keep my wife's name out your f***ing mouth!" twice at Rock. The analyst doesn't think Smith is acting here, either; otherwise, he'd be looking around to see how the audience is reacting or playing to the cameras.
"He's got his eyes dead-focused on Chris Rock. They're glossing over a little out of pure emotion … and his nostrils are flaring. This is one of the biggest signs of anger … We see he's sweating, and we see the tension in the jaw. And look at the cadence of his words … This is classic anger.
"Again, can an actor of his caliber fake that? Absolutely. Do I think it's fake? Absolutely not."
The body language analyst believes Chris Rock restrained himself from retaliating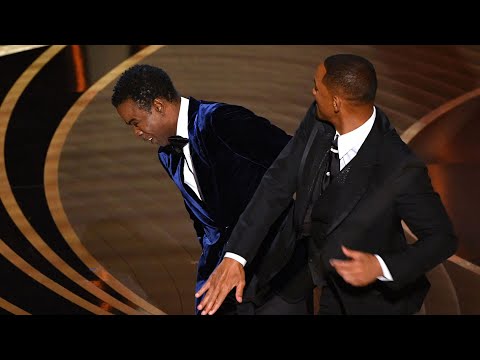 Spidey disagrees with the ongoing speculation that Chris Rock's forward lean indicates he knew the slap was coming. Instead, the analyst says the comedian probably leaned forward due to the bright stage lights, straining to see why Smith was walking toward him.
The analyst also notes that Rock's right hand appears to form a fist when the slap happens, as if he's ready to defend himself. But the comedian quickly composes himself because of his surroundings. Spidey commends Rock for his ability to navigate the awkward situation and credits his quick thinking and composure to the comedian's years of doing standup.
Analysis of the actor's Oscar acceptance speech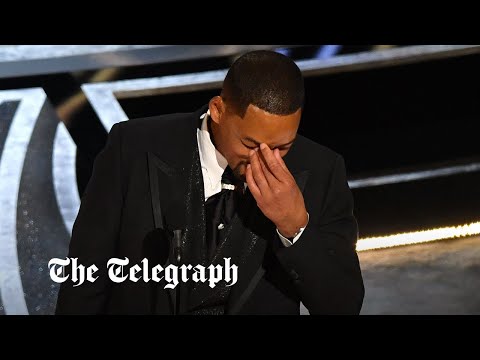 In addition, Spidey says Will Smith's acceptance speech conveys a "justification" for his actions and "acceptance" of the events. The expert also points out the clicking sound as the actor speaks because his mouth is dry, a "hallmark of stress."
Also, Smith uses and enunciates the words "protector" and "love and defend," which the analyst says means, "What I did there was to protect my family … to protect the one I love."
Last, Spidey focuses on a word the actor uses with a tone of disgust: "abuse." The analyst says Smith's choice of words sends a message to Rock that the joke about his wife amounted to abuse.
Source: Read Full Article