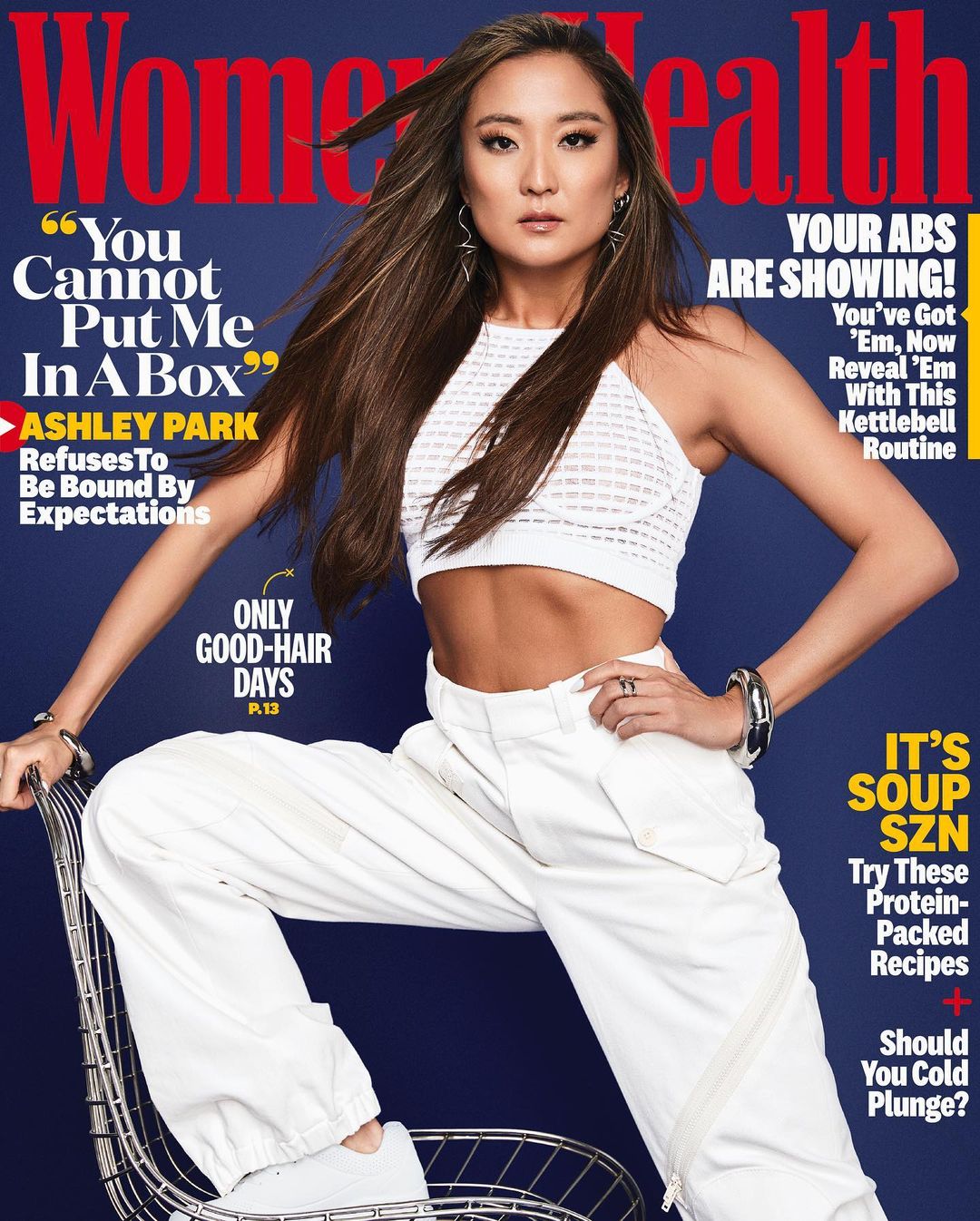 I mostly know Ashley Park from Netflix fare like Emily in Paris (and most recently, Beef), but I was aware that she was on Broadway before she switched over to TV. Now, she's in the movie Joy Ride, a raunchy comedy in which four Asian and Asian American women travel to China to find Ashley's character's biological parents. The movie looks hilarious and represents Asian women in a different light, which Ashley says she appreciates. She had a profile in Women's Health and talked about her approach to being the main character, health and fitness, and her past and plans for the future. Some highlights:
On being the main character in Joy Ride: Which of the supporting characters will I be? she recalls thinking as she devoured the material that made her burst out laughing in some parts and cry in others. Up to that point, Ashley had never been number one on the call sheet. "I've always thought about how my character could propel the protagonist," she says. While filming, Ashley realized how much of herself she had previously compromised. It's a mentality she's been determined to change since wrapping Joy Ride—and one she is eager to apply to all aspects of her life. "I deserve to take care of myself and not just everyone else," Ashley says. "I'm treating myself like a lead now."

On her workout routine: That refreshed approach to life has inspired an overhaul of her self-care routine, with Pilates at the core. Her new perspective on exercise was also due in part to the pandemic. Before, she focused mostly on cardio. "Now, for me, working out is not about losing weight; it's not about burning calories. Instead, I feel a difference when I am stronger and more muscled." She also feels a shift from within on the days she exercises in the morning. "It changes the trajectory of my mental state because I've taken care of myself in some way," she says.

Having leukemia as a teen affected her mindset: "It's not that I'm skeptical of pharmaceuticals—I love an Advil—but because of the cancer experience, I've also realized how amazing holistic medicine can be," she says. Currently cancer-free, Ashley doesn't want to be defined by the disease. She recalls convos with her doctors: "They said,'You might have fertility problems, you might have…' I was like, let's stop there." She didn't want to know the laundry list. "The mind is so powerful that as soon as we think something's a possibility, it manifests it."

On her vacation vibes: Ashley has put a lot of thought into how the mind affects the body. "I've finally learned the power of a mental health break," she says. "In my 20s, I thought of vacations as, you can travel and do exciting things." But that idea changed. "It's shifted to vacation being alone time." She feels her healthiest when she's on a beach, or just near water.
[From Women's Health]
I recall Sandra Oh saying something similar — that she was shocked that she was in the running to play Eve in Killing Eve because she'd played a supporting character for so long. Hopefully it's indicative of progress with representation that Ashley is able to move to main character roles earlier in her career and is determined not to be put into a box anymore. Her talk about fitness resonated with me — I used to do running only, but have gotten into Pilates and strength training in the past two years and it feels great. And I do feel like I have a better day when I get my workout done in the morning. I wasn't aware she'd had leukemia as a teen, but it makes sense that it has affected her perspective in such a way. I do agree with her thoughts on manifestation, especially in terms of negative things that seem to happen if you ruminate on their possibilities too much. I might have missed the news she's going to be in the third season of Only Murders in the Building — a welcome addition to my favorite show, but I'll have to see Joy Ride in the interim.
Ashley Park certainly is dressing like the main character at the premiere. The big yellow dress is very Mindy goes from Paris to Vegas.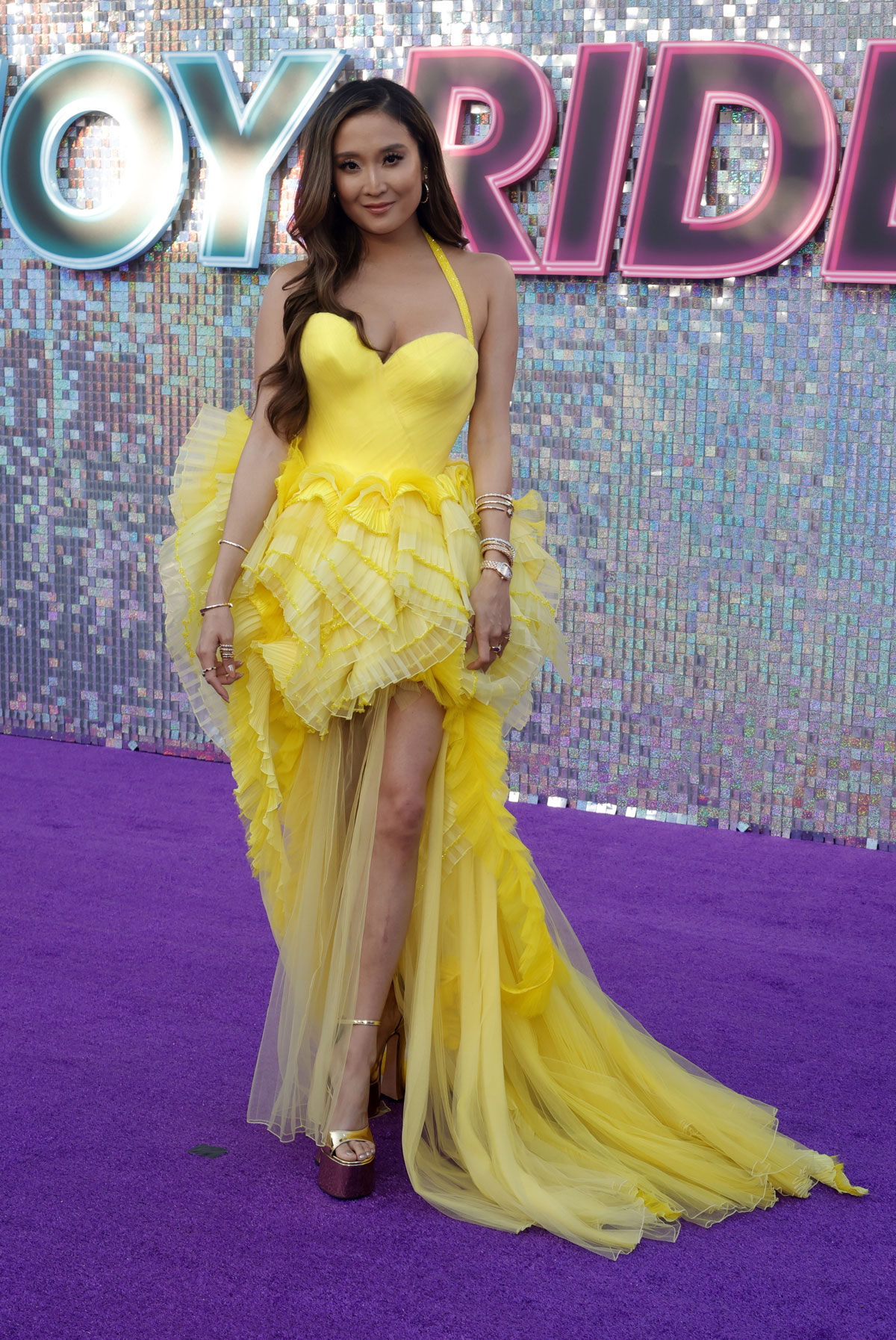 Stephanie Hsu's outfit is clearly a nod to the titular joy ride to China. I like it and appreciate that it's pretty buttoned up in contrast to the movie.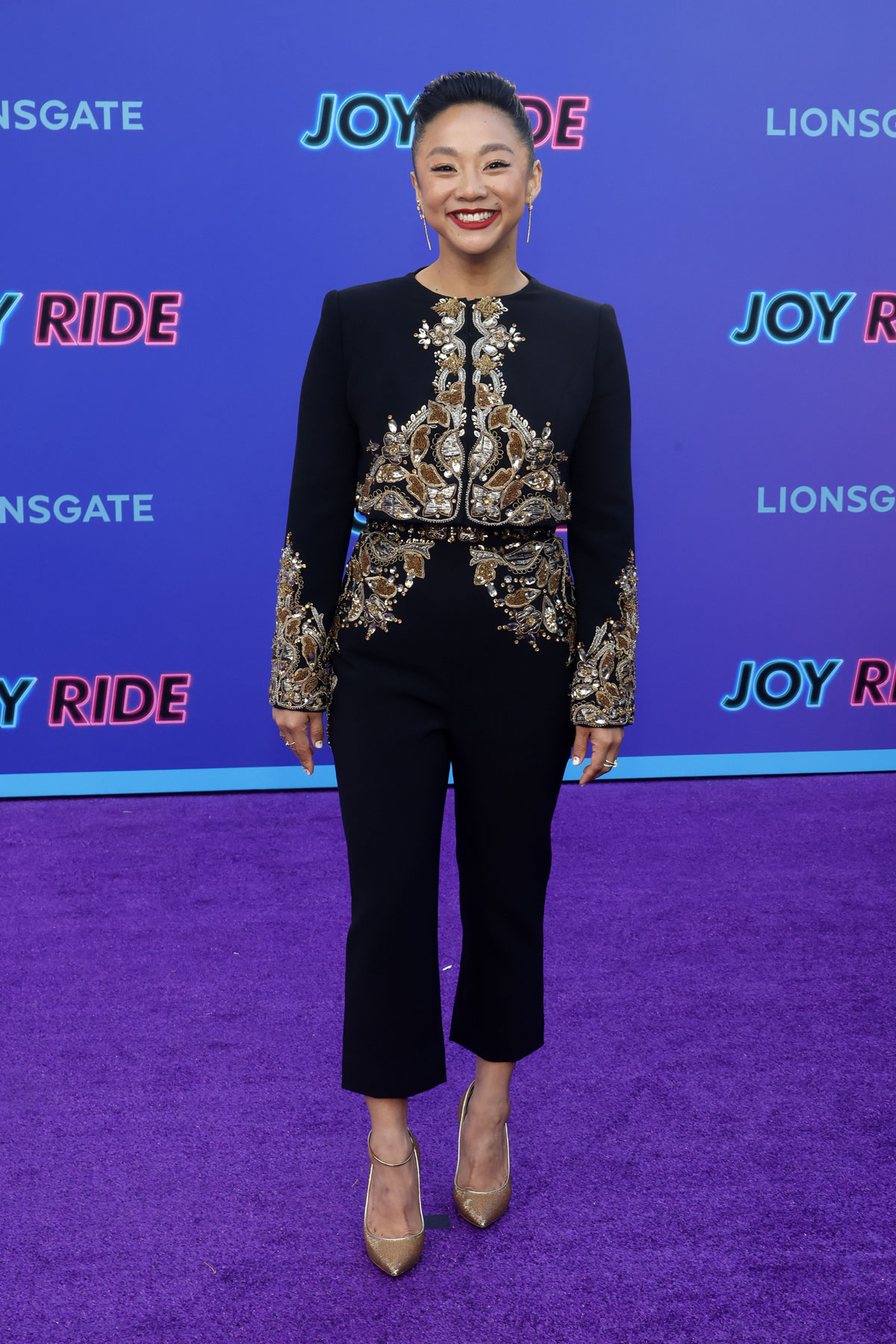 Sherry Cola gave off boss vibes in an all-white ensemble.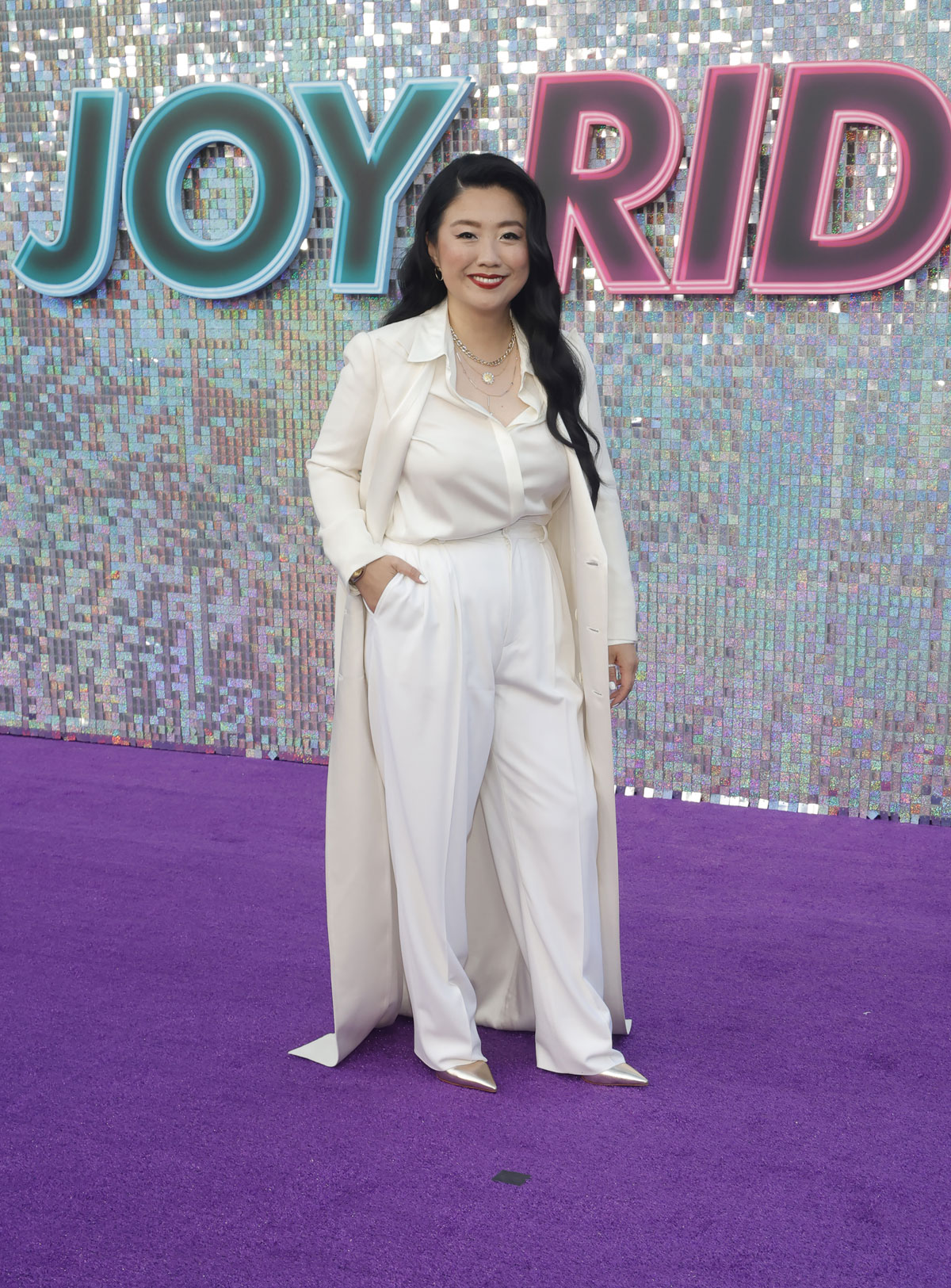 Sabrina Wu looked cute and comfy, albeit a little awkward posing for photos.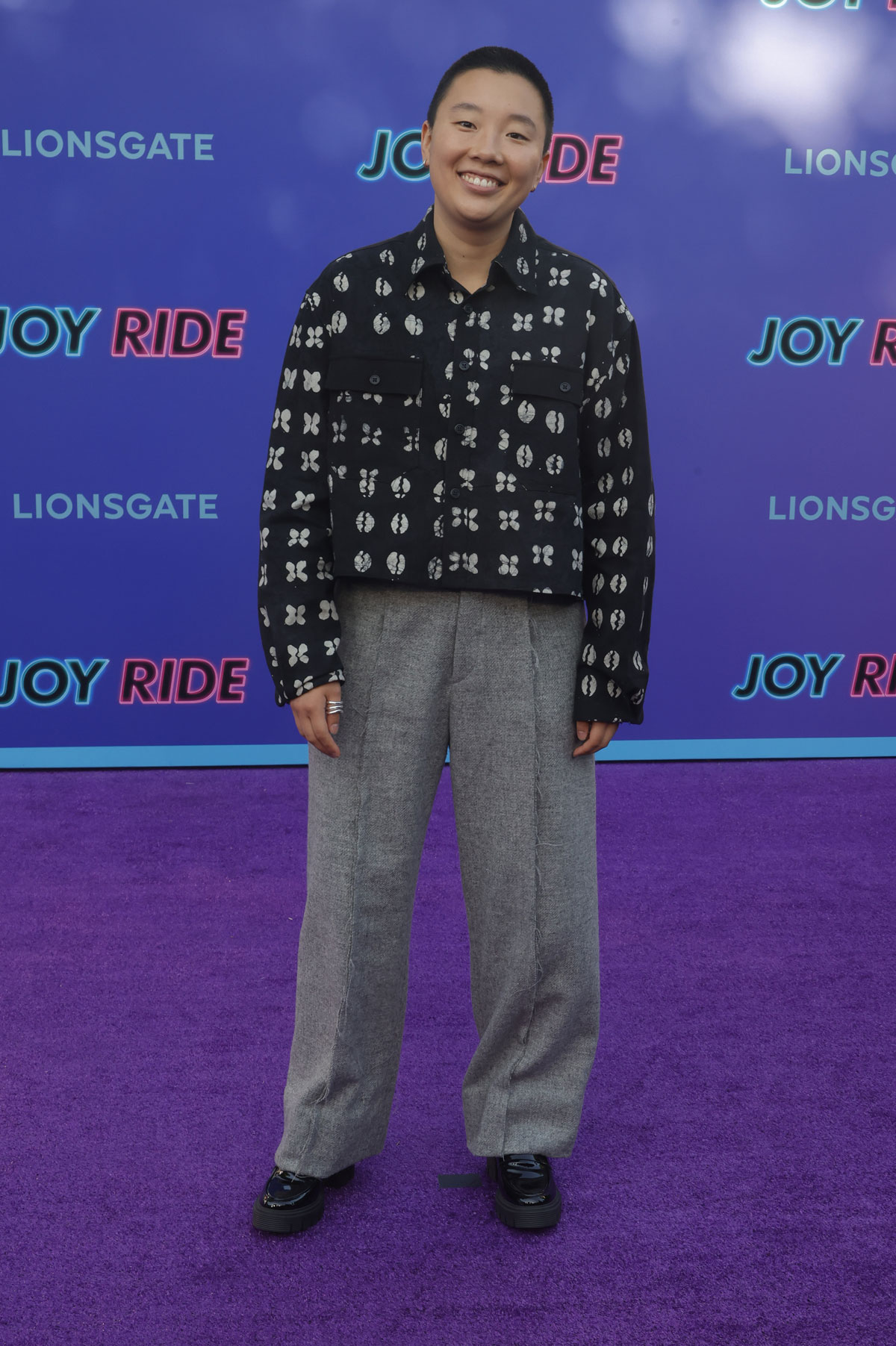 Seth Rogen is one of the producers. The outfit/sunglasses combo looks pretty sleazy here. Maybe that's the point?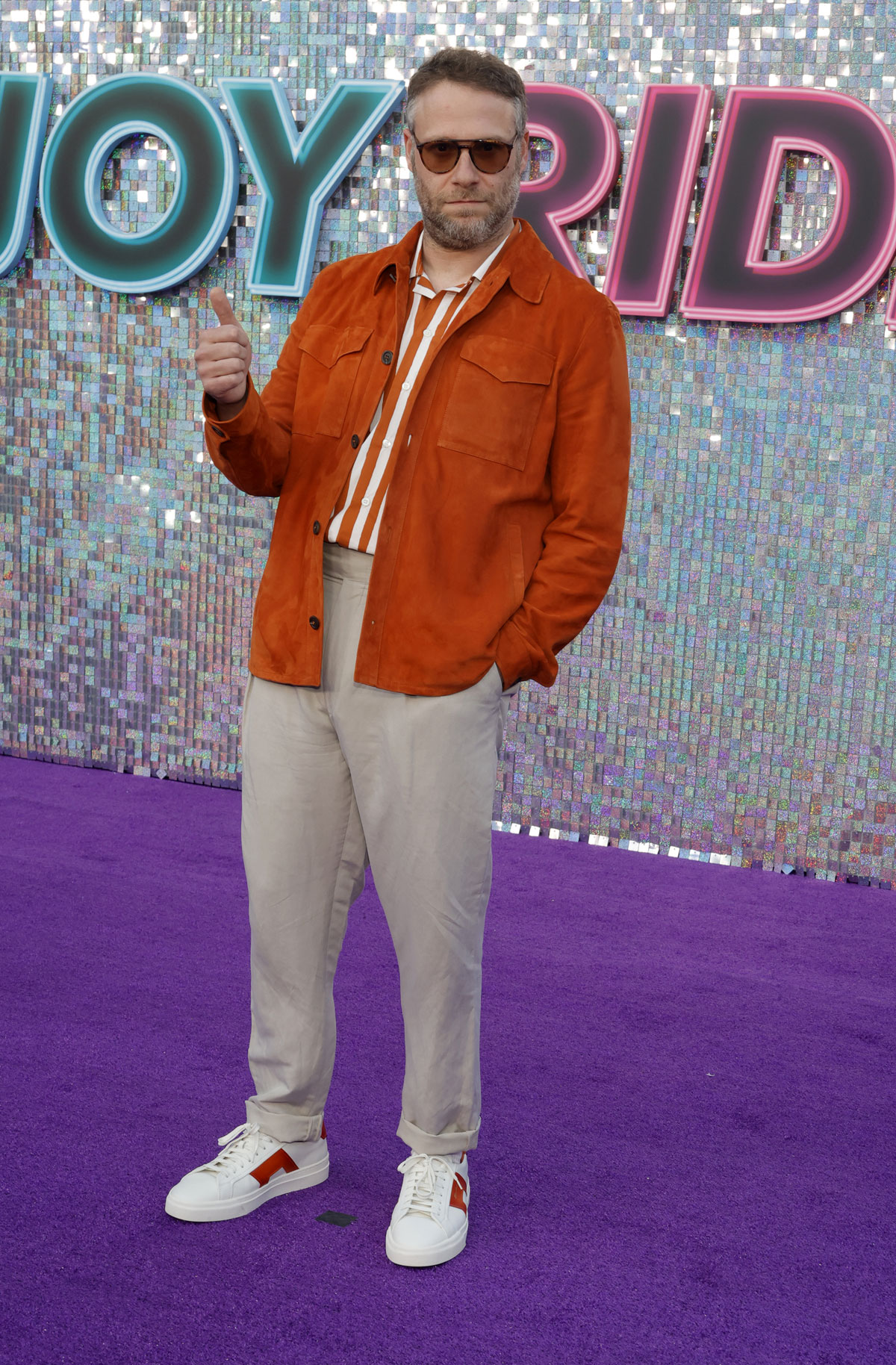 Embed from Getty Images
photos credit: Faye's Vision/Cover Images and Getty
Source: Read Full Article