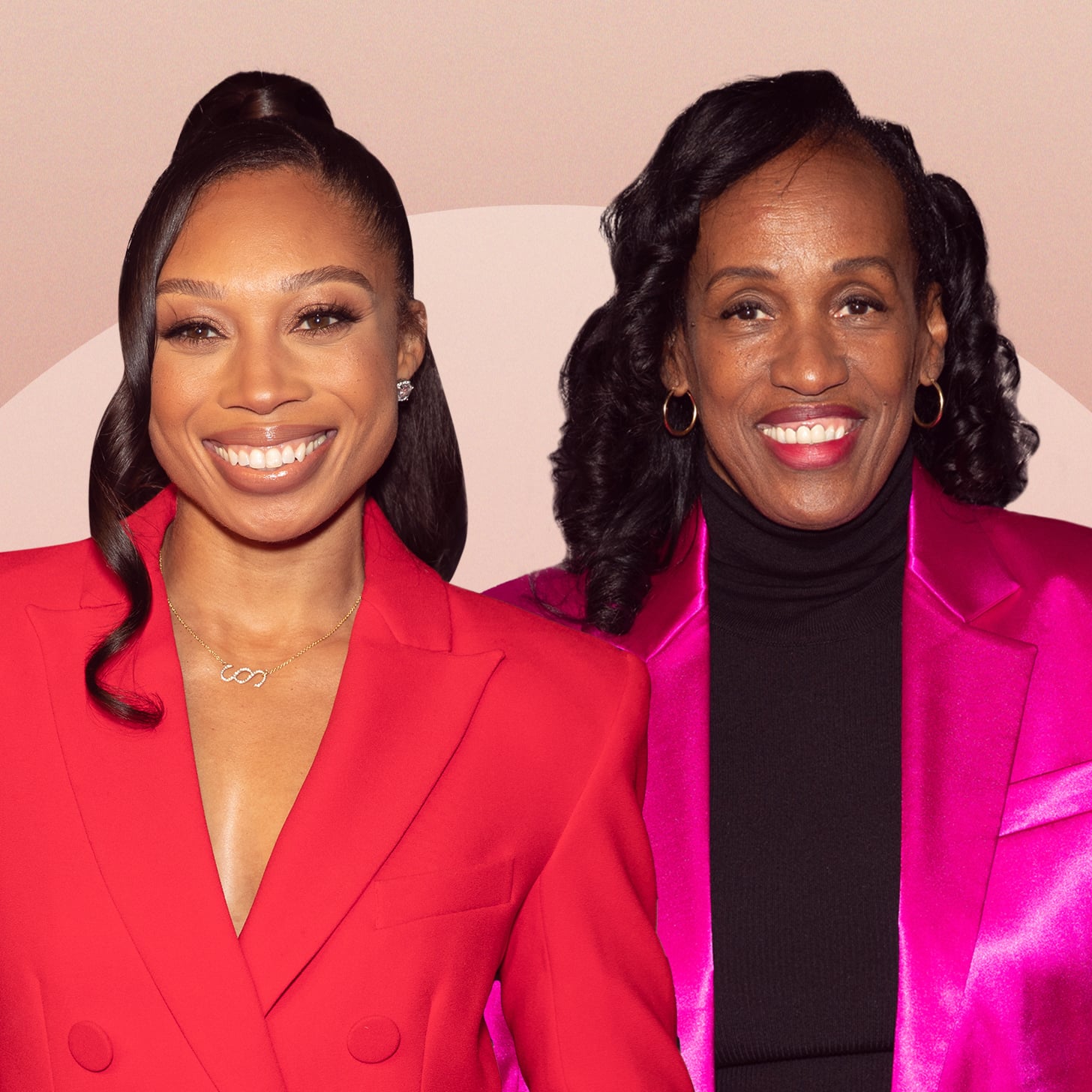 This Black History Month, we wanted to learn about the personal histories of women we admire — so we asked changemakers to tell us about a Black woman in their life who has been crucial in shaping who they are today.
In this installment, Allyson Felix — the most decorated American track and field athlete in history — talks about the way Jackie Joyner-Kersee, who is ranked among the all-time greatest Olympians in the heptathlon and the long jump, has inspired her. Felix retired from athletics after the 2022 season, and she's made a name for herself as an entrepreneur and as a fierce advocate for maternal health, an issue that disproportionately affects Black pregnant people.

Jackie Joyner-Kersee is my mentor and my friend. Jackie was not only a phenomenal athlete, but she is an incredible person. She was a fierce competitor — determined and driven. In the face of so many obstacles, she has always found a way to show up and deliver. She has a passion for her community and has done a tremendous amount to better it.
Specifically, Jackie has always been an athletic inspiration to me in the way she carried herself. She has a sense of grace to everything she does, and I admire that. Jackie has taught me to have patience and always see the bigger picture. She has been an incredible example of how to be a role model. The way she has poured into me — and not only cared about how I perform, but how I am as a person — has meant the world to me. I definitely want to emulate that as I mentor younger athletes.
Jackie has been by my side during all of the high and low moments of my career. I'm grateful that in my darkest moments, I knew that I could turn to her for support.
Source: Read Full Article