Aaron Rodgers is not having the best start of the season with the Green Bay Packers. The quarterback has been under intense scrutiny for his on-field performances, after a drama-filled off-season that saw him almost depart the team he has called home since 2005, per USA Today. During the Packers' game against the New Orleans Saints on Sept. 12, Rodgers was on the losing end of things as his team lost 38-3, according to The Ringer. 
Rodgers went 15-of-28 passing for 133 yards, had no touchdowns, and was intercepted twice on the field. To make matters worse, he also got hit in his private parts during one of the interceptions (per Deadspin). Needless to say, fans were not impressed.
But a few days after the brutal beatdown from the Saints, one of Rodgers' former teammates has some harsh words about his performance and team spirit. Find out who criticized Rodgers below.
Jermichael Finley didn't hold back his criticisms about Aaron Rodgers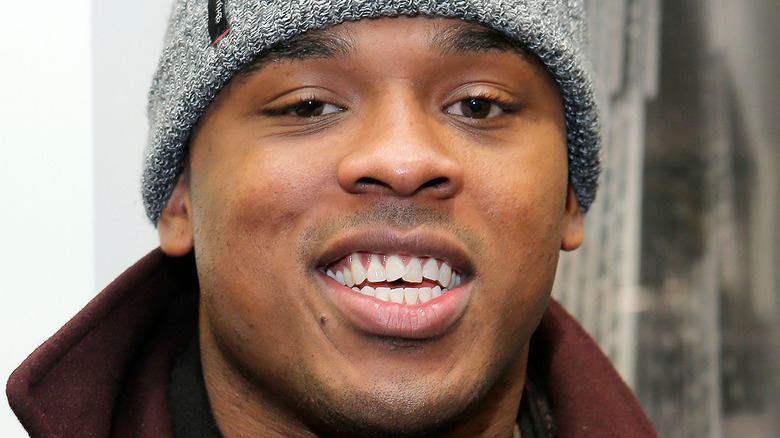 Former Green Bay Packers tight end Jermichael Finley questioned Aaron Rodgers' work ethic after seeing his performance against the New Orlean Saints this past Sunday. In an interview with ESPN's Keyshawn, JWill and Max on Sept. 15, Finley, who played alongside Rodgers from 2008 through 2013, didn't like the quarterback's body language (via TMZ Sports).
"Actually, you can see it right through his helmet," Finley said. "The eyes and the face tells everything as a personality. And, I just don't see that NFL hunger and just the hunger to go win another championship." He added that Rodgers' offseason drama had an impact on his performances on the field. "Bro, it's the National Football League," Finley said on Keyshawn, JWill and Max. "Each offseason you've got to work like it's your last season. And, I just don't see a work ethic in Aaron Rodgers that I have in previous years."
For his part, Rodgers is unbothered by the criticism, even when Packers head coach Matt LaFleur called the loss "embarrassing." "I'll let him use those words and I'll use, 'it's just one game,'" Rodgers said (via ESPN). "We played bad. I played bad. Offensively we didn't execute very well. One game. We've got 16 to go."
Source: Read Full Article